Eleventh Annual Commencement Ceremonies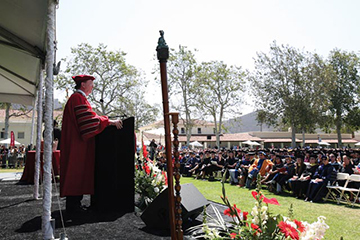 CI celebrated its eleventh commencement with two ceremonies on May 18. Over 12,000 parents, families and friends cheered for more than 1,000 students who participated in the morning and afternoon ceremonies by receiving their bachelor's, master's or teaching credentials.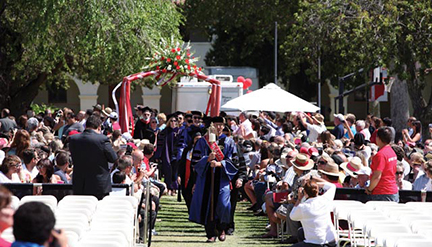 Dannie Fox, Lead Groundskeeper, was the honored staff member selected to ring the Navy ship bell to signal the beginning of Commencement and Dr. Frank Barajas, Professor of History, led the procession by carrying the Light of Learning.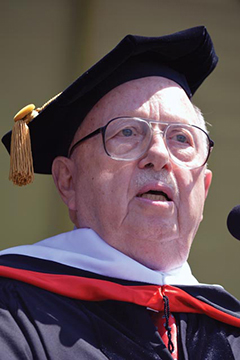 Remarks were provided by CSU Trustee William Hauck, President Richard Rush, and graduating Student Government President David Ashley. An honorary doctorate degree was awarded during the morning ceremony to Lou Cannon, considered the foremost biographer of Ronald Reagan and a former White House correspondent. The honorary degree, conferred jointly by the California State University Board of Trustees and CI, is the highest honor the University can bestow.