Multicultural Festival Welcomes Community to Campus
By Lori Putnam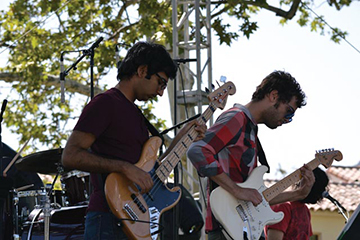 With performances that included a New Wave 80s band, a Celtic rock group, a jazz quartet, and folklórico dancers, CI's Multicultural Festival offered something for everyone.
"We wanted to have a real blend of music from all over the world, with many different styles so as to appeal to a lot of people," said CI faculty member Paul Murphy, who collaborated with the Student Programming Board and the Provost's office to combine the festival with the annual student celebration Dolphinpalooza. The day-long event, hosted in the South Quad on April 27th, drew more than 900 attendees.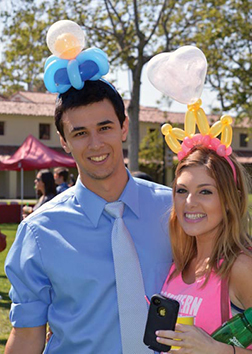 "Every year the students' big event is Dolphinpalooza," said Merissa Stith, Events Coordinator for Academic Affairs. "In recognition of the University's 10th anniversary, we thought we'd make this event an even larger festival for the entire community."
The festival's headliners included the world-renowned Young Dubliners and the popular "geek" rock band the Spazmatics, founded by former Thousand Oaks high school science teacher Kevin Stigwood. Additional performances included the Channel Islands Jazz All-Stars, the Ballet Folkorico de CI, Rio Brasil Samba, and the University Orchestra led by Murphy.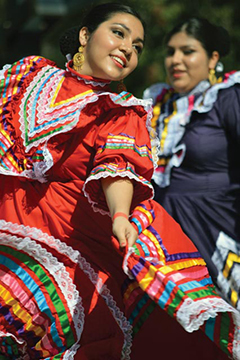 "The whole idea is about more than just music. We're representing all different departments and students," added Murphy. "We also want people to know we have a lot happening at CI. We're part of the community, and we want to share some of the great things we're doing with the local community."
Earlier in the day, CI friends and family were entertained by festival games held on the South Quad lawn including bubble bowling, sumo wrestling, and rock climbing. Student artists drew chalk murals on the sidewalks while local food trucks added to the festive spirit. Even the University's Chemistry program was represented as faculty member Phil Hampton and students froze food for the crowd's enjoyment.
For CI student Lundon Templeton, who assisted in planning this year's event, the festival is also an opportunity to connect with students outside the classroom. "I like being able to see my peers excited about something that I helped plan," said Templeton. "It's great to see students, their families, and the community. We want everyone to come to campus and feel a part of CI."