Business & Technology Leadership Dinner Awardees

Scholarship awardees from left to right: James Wondra, Ashley Tegley, Cesar Calderon, Jenna Fordis, and Alina Mitina

CI recognized three outstanding business, technology and community leaders and awarded five student scholarships at its 10th Annual Business & Technology Partnership (B&TP) Leadership Dinner held in April at the Crowne Plaza Ventura Beach. Housed in the Martin V. Smith School of Business & Economics, the B&TP is a collaborative effort between CI and community leaders, business and technology executives and professionals. The Partnership works to foster the collaboration of technology and related service-based companies with CI and promote technological excellence among CI students, faculty and staff for the benefit of the region's economy.

Awardees included Christine Garvey, retired banker and attorney, Business and Community Leader of the Year; Sieg Borck, Technologist of the Year; and CI Professor Karen Jensen, Faculty Leader of the Year.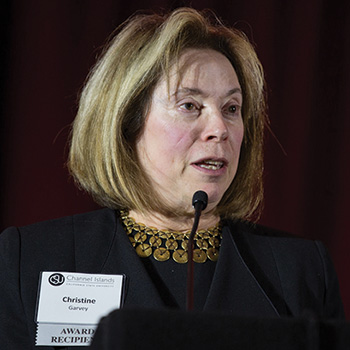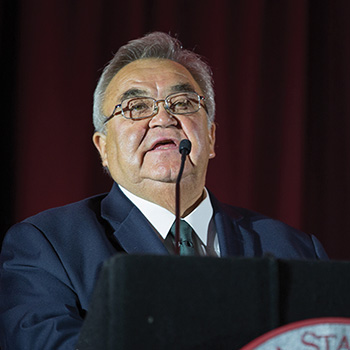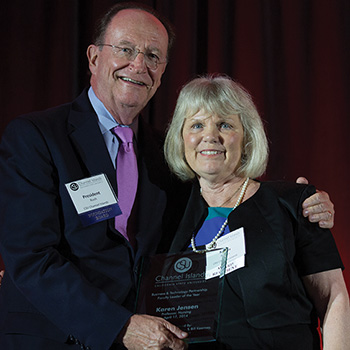 Student recipients of $6,000 scholarships were: Cesar Calderon, Mathematics; Jenna Fordis, Nursing; Alina Mitina, Biology; Ashley Tegley, Nursing; and James Wondra, Biology;
The event's title sponsor was Union Bank. Other sponsors included: Airborne Technologies; Aera Energy, LLC; Joan and Dennis Gaiser; Martin V. Smith School of Business & Economics; Ventura County Credit Union; Barbara and Wayne Davey; Bill and Elise Kearney; Nancy and Carl Wesely; Ruby Oertle; Pacific Coast Business Times; Sheeler Moving and Storage, Inc.; and Ventura County Star.
Learn more about the Business & Technology Partnership
Return to the Table of Contents
© Spring 2014 / Volume 18 / Number 1