CI celebrates Commencement 2014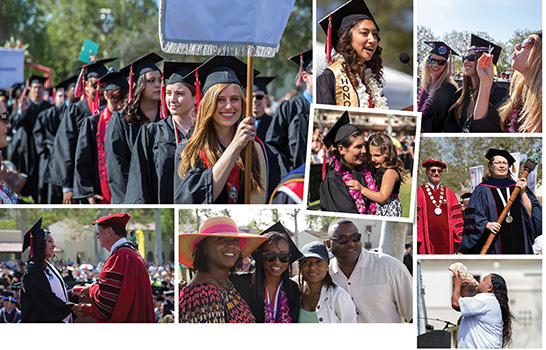 CI celebrated its twelfth commencement with two ceremonies on May 17. Over 12,000 parents, families and friends cheered for more than 1,600 students who participated in the morning and afternoon ceremonies by receiving their bachelor's, master's or teaching credentials.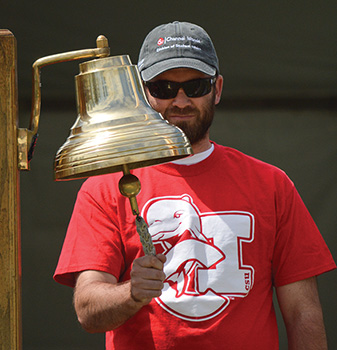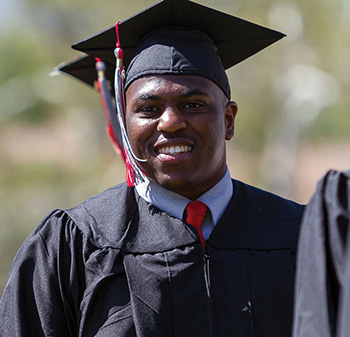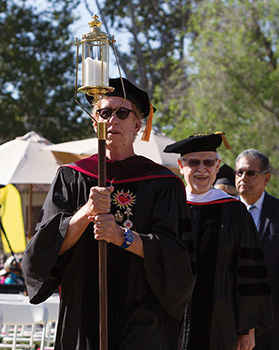 Russell Winans, Coordinator of Special Projects in the Dean of Students office, was the honored staff member selected to ring the Navy ship bell to signal the beginning of Commencement and Jack Reilly, Professor of Art, led the procession by carrying the Light of Learning.
Remarks were provided by CSU Trustee Steven Stepanek, President Richard Rush, and graduating seniors Dallas Lawry (morning) and Chantyl Vasquez (afternoon). Mr. Ron Werft, CEO of Cottage Health System, was an invited special platform guest during the morning ceremony as the partnership between CI and Cottage Health system was recognized with the first graduating nursing class from the extended campus, located in Goleta.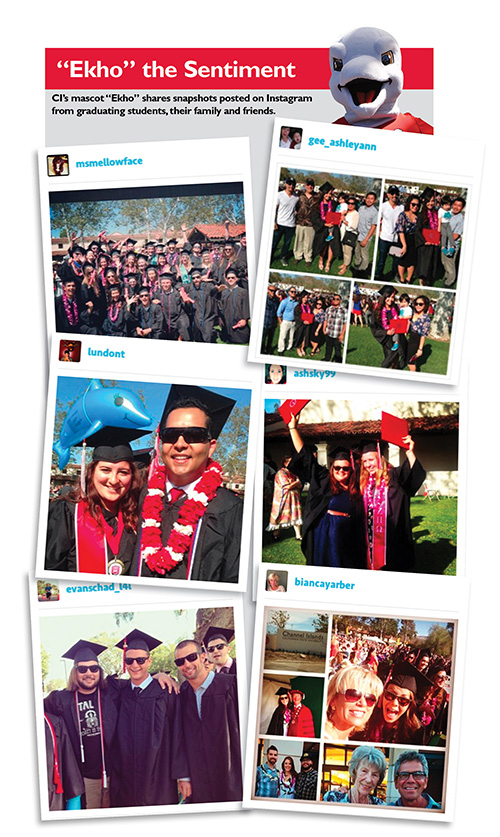 Return to the Table of Contents
© Spring 2014 / Volume 18 / Number 1