Sunghee Nam wins 2014 President's Award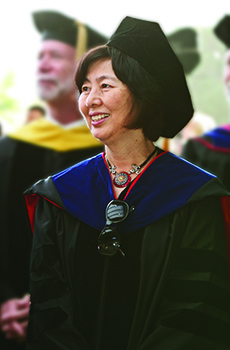 Sunghee Nam, a full-time CI Lecturer in Sociology, received the 2014 President's Award for Innovations in Teaching and Learning. The award is presented each year to an individual who has made unique and significant contributions to the teaching mission of the University.
Nam, a CI faculty member since 2006, is well-known for developing service-learning courses that mutually benefit CI students and community members. In recent courses, she has led students in community-based research to create an oral history of Ventura County residents affected by the "Great Recession"; engaged CI and Oxnard College students in collaborative projects to ease transitions from community college to a four-year university; and exposed students to the impacts of globalization through an immersive service-learning travel course in South Korea.
Nam was selected for the award by a blind panel of reviewers from another CSU campus who evaluated candidates' impact on and involvement with students; scholarly approach to teaching and learning; contributions to undergraduate education in the institution, community and profession; and support from colleagues and students.
Read the full story by visiting: go.csuci.edu/namaward
A "Green College"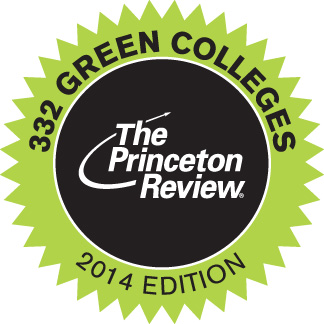 The Princeton Review has named CI one of the nation's most environmentally responsible "green" universities in this year's "Guide to Green Colleges." CI is one of 332 institutions recognized in the guide for its noteworthy achievements to integrate sustainability into its campus, classrooms and community. The Princeton Review partnered with the U.S. Green Building Council to survey roughly 2,000 of the nation's 4,300 colleges. Of the 832 campuses that responded, 332 demonstrated practices that distinguished them as "green."
The "Guide to Green Colleges" lauds CI for utilizing its natural campus setting to engage students and faculty in studying the interaction of environmental issues with social, economic and societal issues. More than 65 percent of CI students take sustainability related courses. In addition, the guide commends CI for its efforts to purchase local food, significantly reduce water and energy consumption, boost recycling rates, and promote biking, carpooling and sustainable living among students and employees.
Read the full story by visiting: go.csuci.edu/greencollege
Model UN Team claims multiple awards
The Model United Nations team at CI continued its impressive six-year winning streak with victories in three annual national conferences. At the most recent conference, Model UN of the Far West, held April 10-14 in Burlingame, Calif., the 17-member CI team won the Slanczka Achievement Certificate in the Art and Practice of Diplomacy, awarded to delegations whose members are excellent across all committees. All three CI delegations, representing Portugal, Liberia and Sweden, received this top team award.
Read the full story by visiting: go.csuci.edu/modelunteam
Collegiate Advertising Award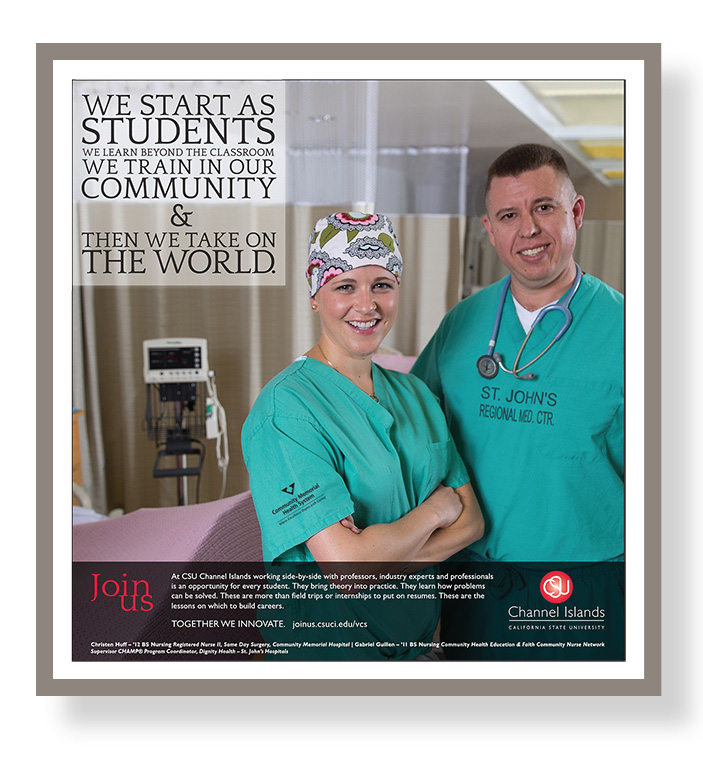 CI earned top national honors from the Collegiate Advertising Awards for its "Together We Innovate—Join Us" advertising campaign. The Collegiate Advertising Awards (CAA) is an elite national program recognizing colleges and universities for excellence in communications, marketing, advertising, and promotions of their schools.
CI garnered a Gold Award, placing it in the top 5 percent out of 800 entries submitted by higher education institutions in the U.S. and Canada. CAA's expert panel of design and education marketing professionals judged entries based on creativity, layout and design, functionality, message effectiveness, production quality, and overall appeal. Participants' entries competed against similar sized organizations in their specific groups and categories. Only the top 16 percent of entries earned awards, ranging from the highest—Judge's Choice—to the lowest—Bronze.
Read the full story by visiting: go.csuci.edu/advertisingaward
Staff member receives statewide award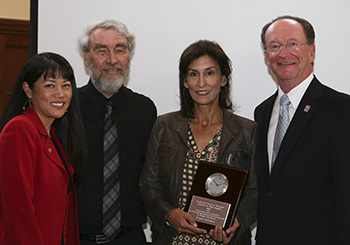 Pilar Pacheco, Managing Director of CI's Center for Community Engagement has earned a prestigious statewide award for her impact on service-learning and campus-community partnerships throughout Ventura County and the CSU system. Pacheco received California Campus Compact's 2014 Richard E. Cone Award for Excellence & Leadership in Cultivating Community Partnerships in Higher Education in January.
California Campus Compact is a coalition of leading colleges and universities working to advance civic and community engagement in higher education. The award, named after renowned USC civic engagement and service-learning expert Dick Cone, is presented annually to one individual who has helped create partnerships between institutions of higher education and communities where student learning and the quality of life in communities are simultaneously improved.
Read the full story by visiting: go.csuci.edu/pachecoaward
CI launches goCI free mobile app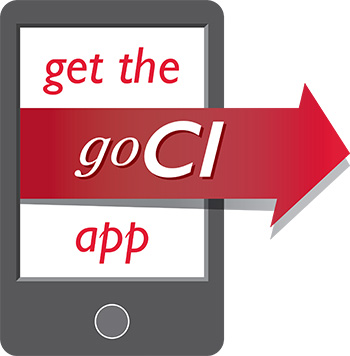 Thanks to a new, free mobile app, anyone with a smartphone or tablet can have the latest information about CI instantly at hand. Launched just a few months ago, goCI is the University's official mobile app for iOS and Android. It helps current and prospective students, alumni, and anyone else with an interest in staying connected to the University from their mobile devices, allowing them to quickly and conveniently access frequently-used resources without having to go through the CI website.
The apps' location-based services allow users to take a self-guided tour of campus, find out when dining facilities are open and how to walk there, or view in real-time how soon the next campus bus will arrive. Students can easily add favorite campus contacts or calendar events to their own device, and locate nearby ATMs and parking areas from their smartphones.
To download the free app and learn more, visit go.csuci.edu/mobile. It can also be downloaded from Apple's App Store or Google Play.
Read the full story by visiting: go.csuci.edu/mobileapp
Staff member elected vice president of national organization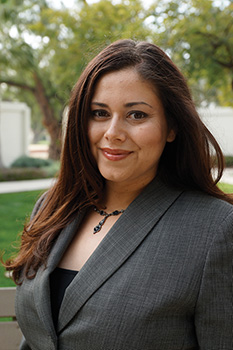 Amanda Quintero, Director of Hispanic Serving Institution Initiatives at CSU Channel Islands (CI), has been elected Vice President of the Alliance of Hispanic Serving Institution Educators (AHSIE). The Alliance supports the work of the nation's more than 300 Hispanic Serving Institutions (HSIs) as they seek to provide educational opportunities to the growing numbers of Hispanic and underserved students.

Through Quintero's efforts, CI has secured more than $12.7 million in funding for Hispanic-Serving Institution Initiatives benefiting more than 3,000 students in Ventura County including CI students of all ethnicities, high schools students, and community college students.

Read the full story by visiting: go.csuci.edu/quinterovp

For information on other University news stories, visit https://www.csuci.edu/news/newsreleasesarchive.htm

Return to the Table of Contents © Spring 2014 / Volume 18 / Number 1