Business & Technology Leadership Dinner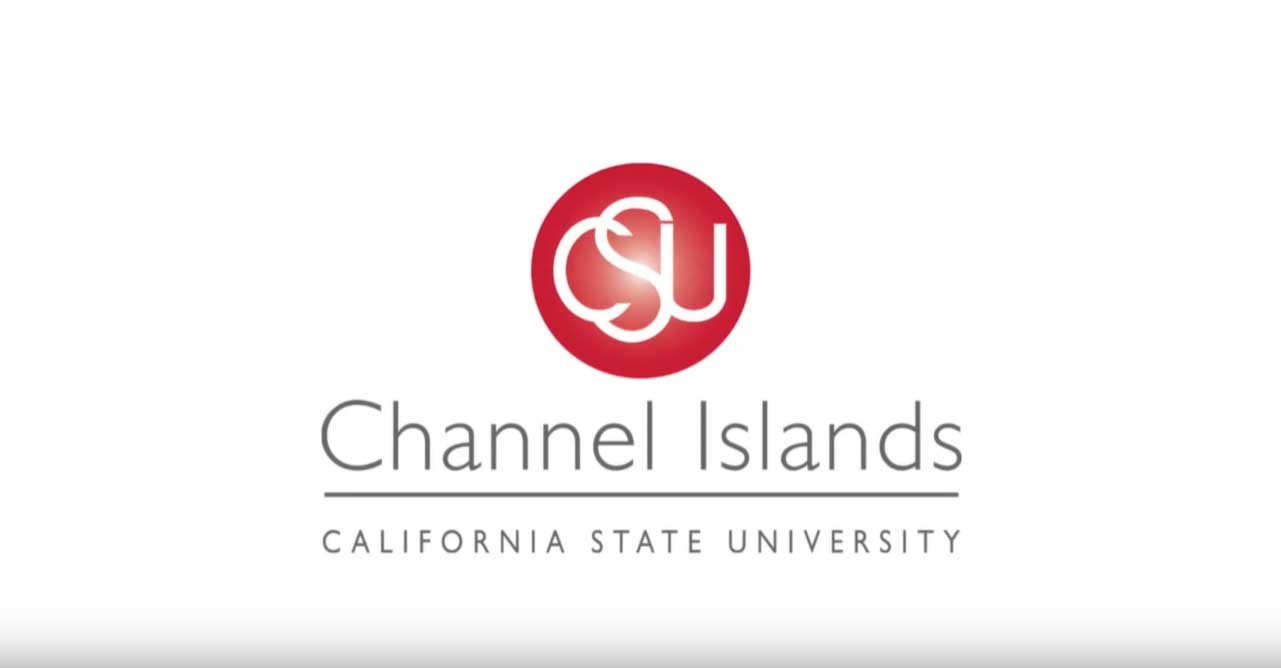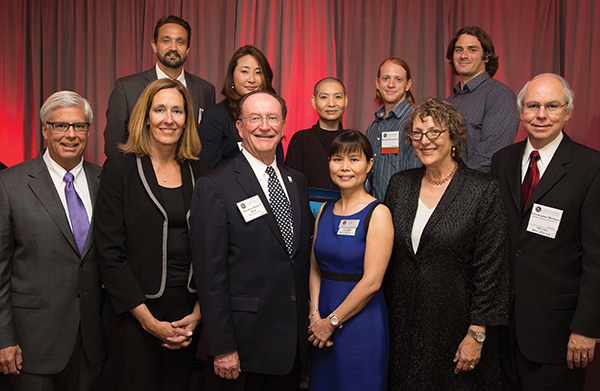 On April 16, CI held its 11th Annual Business & Technology Partnership (B&TP) Leadership Dinner at the Crowne Plaza Ventura Beach. Housed in the Martin V. Smith School of Business & Economics, the B&TP is a collaborative effort between CI and community leaders, business and technology executives and professionals, promoting technological excellence among CI students, faculty and staff for the benefit of the region's economy.
Pictured above: Front row, l to r: Presenters CI Foundation Board Chair George Leis, Assemblymember Jacqui Irwin, President Richard Rush; awardees Priscilla Liang, CI Associate Professor of Finance, Faculty Leader of the Year; Lynda Weinman, Executive Chair of the Board and Co-Founder of Lynda.com, Technologist of the Year; and Christopher Meissner, founder and President of Meissner Filtration Products, Inc., Business and Community Leader of the Year.
Back row, l to r: Student recipients of $6,000 scholarships - Pieter van Zyl '16 Nursing, Vivianna Day '16 Chemistry, Oanh Tran '17 Biology, Nicholas Montgomery '16 Mathematics, and Leonard Vigeant '18 Nursing.
Sponsors for this year's event included
Title Sponsor: Union Bank
Banquet Sponsor: Joan & Dennis Gaiser
Networking Sponsors: Anderson Construction, Inc., Square One Architecture, O'Connor Electric, Inc., and Climate Control Company
Invitation Sponsor: Aera
Wine Sponsor: Airborne Technologies
Innovation Sponsor: Montecito Bank & Trust
Video Sponsor: Pacific Western Bank
Program Sponsor: Ventura County Credit Union
Supporting Sponsor: Martin V. Smith School of Business & Economics
Technology Sponsor: Rabobank
Award Sponsors: Barbara & Wayne Davey, Elise & Bill Kearney, and Nancy & Carl Wesely
Media Sponsors: Pacific Coast Business Times and Ventura County Star
In-Kind Sponsors: Malisse Restaurant, Luners Production Services, The Tower Club, and Trufflehound's Fine Chocolates