CI celebrates Commencement 2015
By Elizabeth Rubalcava, Director of Special Projects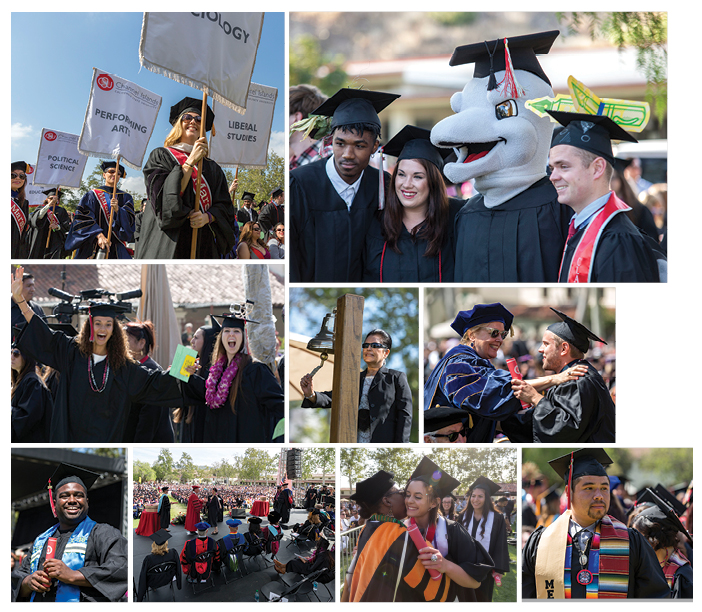 CI celebrated its 13th Commencement with two ceremonies on Saturday, May 16. Over 15,000 parents, families and friends cheered for approximately 1,600 students who received bachelor's, master's or teaching credentials during the morning and afternoon ceremonies.
The CI graduates helped achieve both campus and systemwide milestones for the CSU. With the ceremonies, CI celebrated the advancement of more than 10,000 graduates since the campus officially opened in August 2002. The graduates also became part of the CSU Class of 3 Million, a celebration marking the graduation of more than 3 million students on 23 campuses since the establishment of the CSU system.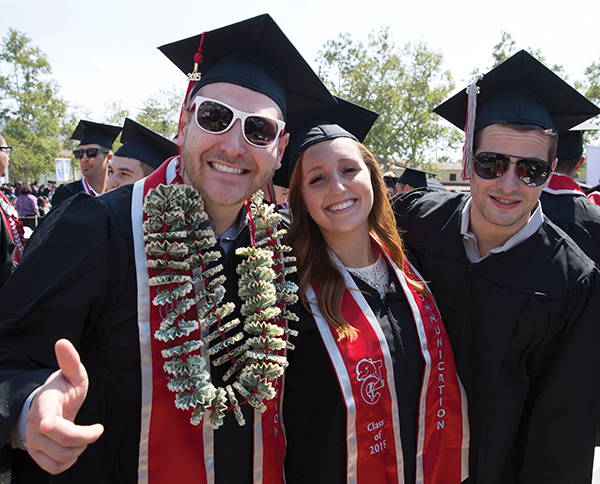 CSU Trustee Lillian Kimbell, President Richard Rush, and graduating Student Government President Vanessa Bahena provided remarks, and special presentations honored a prominent supporter and alumnus. During the morning ceremony, William "Bill" Kearney received an honorary Doctorate of Humane Letters, and Gary Cushing ('10 B.A. Political Science) was presented with the Alumni & Friends Association Distinguished Alumni Award during the afternoon ceremony.
Marina Guzman, custodian in Facilities Services, was the honored staff member selected to ring the Navy ship bell to signal the beginning of Commencement. Phil Hampton, Professor of Chemistry and Project Director for CI's Project ACCESO (Achieving a Cooperative College Education through STEM Opportunities), led the procession by carrying the Light of Learning.
Return to the Table of Contents
© Spring 2015 / Volume 19 / Number 1 / Bi-annual