Soaring high as an HSI
Initiatives funded by CI's status as a Hispanic-Serving Institution support a growing body of underrepresented students who will soon become a dominant national workforce.
By Marya Jones Barlow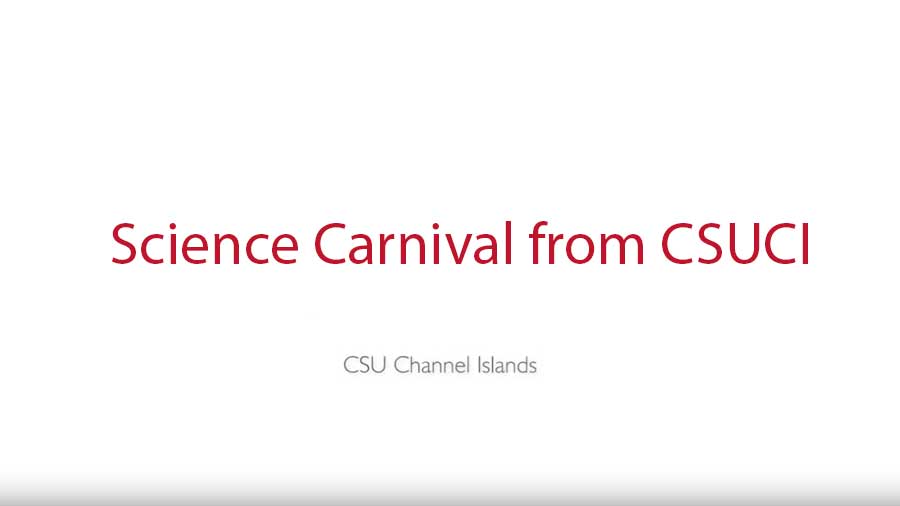 To understand what it can mean to attend a Hispanic-Serving Institution, one need look no further than the story of Katia Garcia Nava.
The daughter of migrant farmworkers, Nava spent her youth moving from school to school and working in the fields to support her family. Her attempts to attend college were repeatedly sidelined by financial and academic obstacles.
Nava's outlook brightened the day she enrolled at CI, where she found unprecedented support in programs designed specifically for students like her. After earning her bachelor's degree in chemistry last year at age 37, Nava is on the path to a Ph.D. at the University of North Texas. Her goal is to become a professor and encourage the next generations of underrepresented groups in science.
"Without the support I received at CI from programs like Project ACCESO, I probably would have dropped out," she said. "The mentorship was vital and the research opportunities enabled me to work and pay for my education while also building my resume."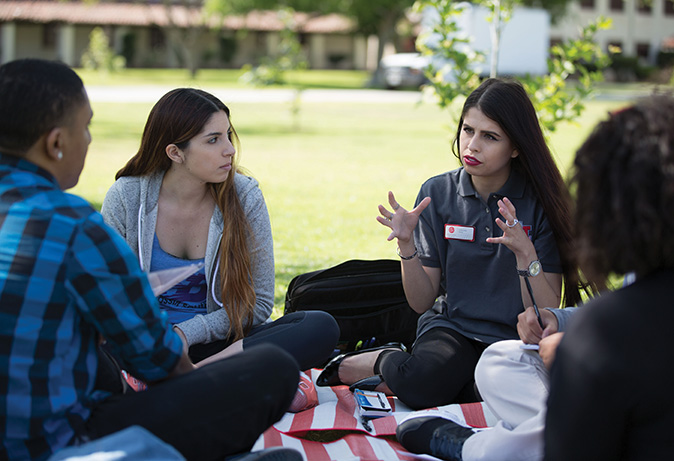 With the help of more than $16.4 million in federal funding, CI is working with students, educators and regional partners to create more success stories like Nava's. One of the 12 percent of institutions nationwide classified a "Hispanic-Serving Institution" (HSI)—a term used by the federal government to describe colleges that are more than 25 percent Hispanic and that serve a significant number of low-income students—CI is able to compete for coveted federal grants that strengthen and build institutional capacity to better serve low-income, underrepresented and predominantly Hispanic students.
That's a group that's vital to California's—and the nation's—future. According to the Census Bureau, minorities will compose 57 percent of the U.S. population by 2060, with one in every three residents being Hispanic.
Hispanic students are the nation's fastest-growing college population, producing a 240 percent increase in enrollment over the last decade. In 2012, 49 percent of Hispanic high school graduates enrolled at a postsecondary public institution, surpassing white student enrollment for the first time. With one-fourth of all U.S. public school students identified as Hispanic, that trend is expected to grow.
However, Hispanics still lag behind other groups in completing college. In 2012, fewer than 15 percent of Hispanics ages 25 and older had earned a bachelor's degree.
Without the support I received at CI from programs like Project ACCESSO, I probably would have dropped out. –Katie Garcia Nava
CI is working hard to buck that trend, with targeted academic programs and a university culture focused on helping all students thrive. Its seven federal Title V HSI initiatives (see CI's HSI Initiatives graphic) target students in grade school through graduate study, educators in middle school through college, and parents and community members throughout Ventura and Santa Barbara Counties.
"Our goal is to reach out to learners of all ages and all walks of life—as well as to their families, instructors, schools and colleges—so we can work together to help the kids in our community get into college, graduate, and become strong contributors to our region and nation," said Amanda Quintero, Ph.D., Director of Hispanic- Serving Institution Initiatives at CI.
---
HSI Success Stories
Katia Garcia Nava and Alejandro Benitz, Project ACCESO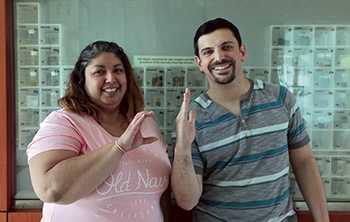 Katia Nava and Alejandro Benitz, both first-generation CI 2014 Chemistry graduates, are now pursuing Ph.Ds. at University of North Texas.
Nava: "Without the help I received from Project ACCESO and the Louis Stokes Alliance for Minority Participation, I probably would have dropped out. The mentorship was vital in motivating me to finish my undergraduate education and continue on to graduate school."
Benitz: "Project ACCESO helped change me from an unmotivated, below-average student in high school to a college leader. It showed me that the best way I could invest in my own education was not only to succeed in my own classes, but to help other students succeed as well."
Cynthia Dore, Project Vista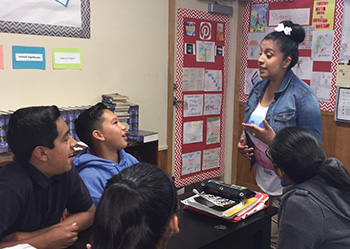 Cynthia Dore, a seventh grade teacher at Briggs Elementary School in Santa Paula, is a three-time graduate of CI, with a bachelor's, teaching credential and master's degree. Project Vista gave her inspiration to continue on to her Ph.D. and create similar support programs for students at her school.
"As a seventh grade teacher, I see kids already making the decision about whether or not to attend college. I realized I was in a position where I could change minds, so I might as well go for it. My students enjoy seeing me complete my educational goals alongside them."
Kimberly Fuentes, Project ISLAS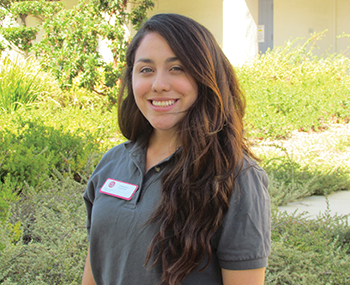 Kimberly Fuentes, a first-generation student from North Hollywood, credits Project ISLAS for her transformation from "uninvolved" and "feeling like I didn't belong" to student leader.
Now a University Experience Associate, Fuentes provides similar guidance to new students.
"Project ISLAS is making a difference by breaking down the barriers that many students encounter in their first year of college. The impact is more than just statistics and retention rates. Students are shifting their way of thinking and engaging in the university experience at CI. The students I mentor are now in leadership roles on campus. Being a mentor has a domino effect, as now I see my own students helping others."
---
Quintero, a first-generation success story herself, now leads CI's efforts to secure federal HSI funding and make CI a nurturing and empowering place for traditionally underserved students.
"The money we get from the federal government allows us to be innovative well beyond the resources we would get otherwise," she said. "It enables us to identify the biggest hurdles to student success and work together as a community to remove those obstacles, share best practices, and collectively create a college-going culture in the region and a culture of academic student success at CI."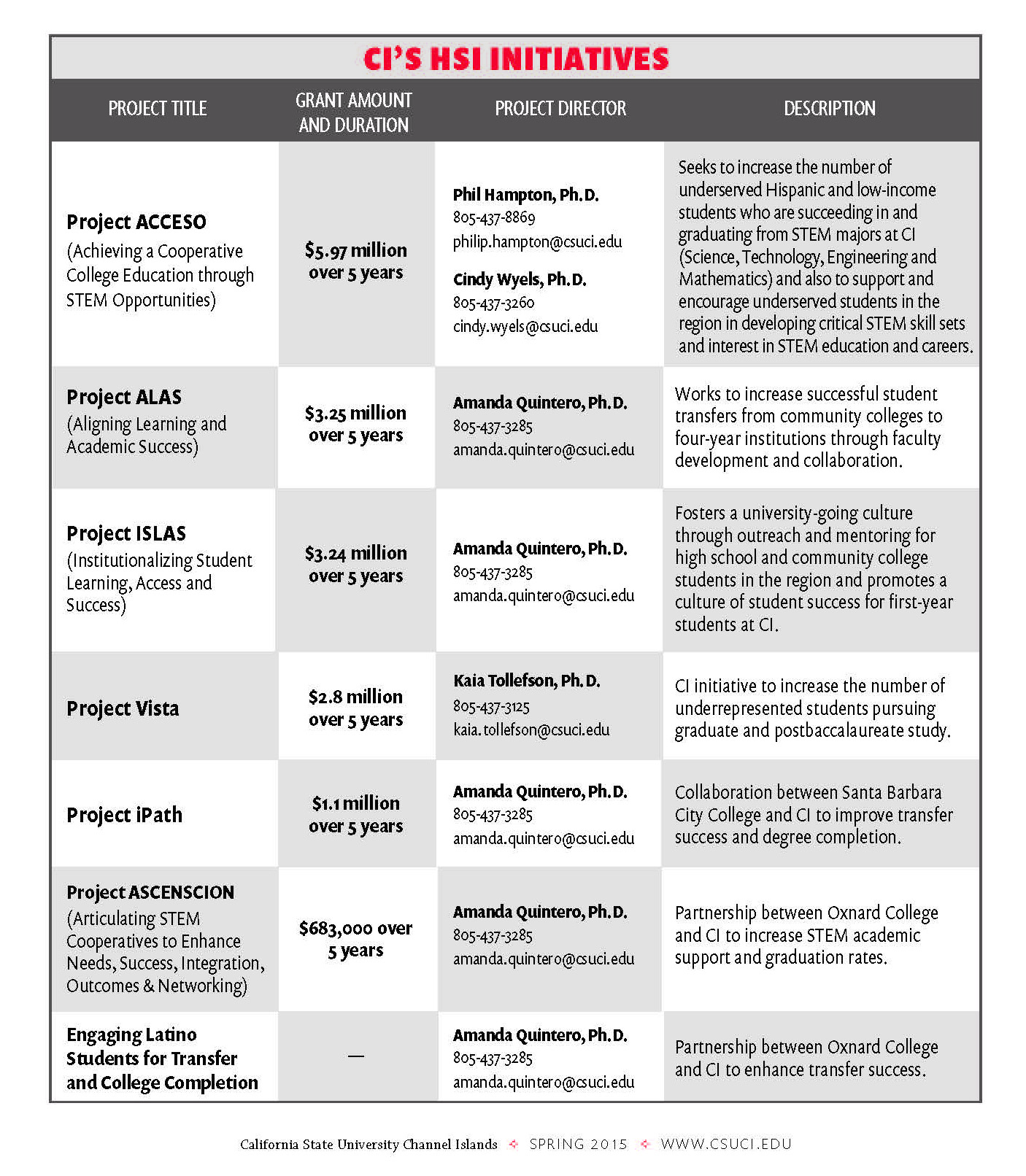 In Project ISLAS, which Quintero directs, CI faculty, staff and students do outreach in high schools and community colleges to thousands of students and their parents each year, building understanding and excitement for the college preparation process. Project ISLAS also helps first-year transfer students and freshmen at CI by embedding peer mentors from similar backgrounds, called "University Experience Associates," in the classroom to serve as advisors, refer students to tutoring, and lead peer learning communities focused on equipping students with academic success strategies. Quintero says freshmen participating in this type of high-impact teaching and learning experience consistently outperform those who do not participate on measures of first-term academic performance, academic achievement, and retention.
Kaia Tollefson, Ph.D., Director of Project Vista, which encourages students to pursue graduate and postbaccalaureate degrees, has also seen dramatic results. Since 2011, there's been an 18 percent growth in overall postbaccalaureate enrollment. Credential and graduate students who identify themselves as Hispanic increased 400 percent, and students declining to state their ethnicity declined 60 percent.
"The numbers reflect increased postbaccalaureate enrollment and pride of identity," Tollefson said. "For many families, the post high school conversation has been focused on just going to college. Project Vista has expanded the conversation so we can talk to students about the trajectory of going to graduate school and the kinds of opportunities it brings—for students and our region."
Phil Hampton, Ph.D., Director of Project ACCESO, which aims to boost the number of students pursuing and graduating from STEM-related disciplines (Science, Technology, Engineering and Math), reports similar signs of success. From 2011 through 2013, the number of STEM majors at CI increased 37 percent, and Hispanic STEM majors increased 72 percent.

Hampton also points to benchmarks like 4,500 hours of student STEM tutoring last year and the Science Carnival, which drew more than 3,000 young children and their parents to a fun, free night of science activities.
"One of the great gifts of these initiatives is that they benefit everyone," said Cindy Wyels, Ph.D., Project ACCESO's Co-Director of Student Success. "They're geared toward people who need those financial resources most, but they're open to their classmates and community. Everyone wins."
That success is helping CI emerge as a leader among HSIs. This year, Quintero was elected President of the Alliance of Hispanic Serving Institution Educators (AHSIE), the national organization dedicated to sharing best practices of HSIs. The group selected CI as the host campus for its 2016 national conference. Earlier this year, CI was named a "Top College for Hispanic Students" by BestColleges.com, which ranked it 19th in the nation for enrolling, supporting and graduating Hispanic students. And President Richard Rush was invited to be an expert panelist at both the Hispanic Association of Colleges and Universities' 2014 national conference and ASHIE's 2015 Best Practices Conference.
While the recognition is rewarding, Quintero and other HSI project directors say their focus is on maintaining, improving, expanding and sharing CI's most effective practices.
"We can't leverage federal funding forever, so we have an institutional responsibility to make sure the initiatives we've put in place are always there for our students," Quintero said. "We have an opportunity now to pay it forward and share our successes and innovations in the national forum."
Download a printable version of CI's HSI Initiatives (PDF, 62KB)
Return to the Table of Contents
© Spring 2015 / Volume 19 / Number 1 / Bi-annual