Graduate wins award for bilingual education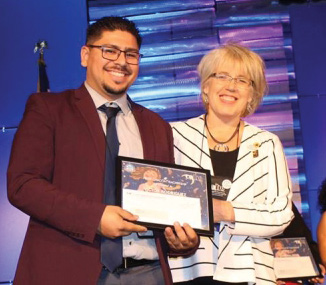 Victor Rodriguez, a 2015 graduate, was awarded the Peter Chacon Teachership Award from the California Association for Bilingual Education (CABE) during the association's annual convention in San Diego in March.
The awards are given out for each of the five regions in the state. Rodriguez won for Region 5, which includes Ventura County and the High Desert area.
Named after the first California lawmaker to introduce a bill backing bilingual education, the Region 5 award comes with a $2,000 scholarship.
Rodriguez plans to use the scholarship toward his goal of earning his master's and doctorate in education. He graduated May 16 with his Multiple Subjects/Bilingual Teacher credential.
Read the full story at: go.csuci.edu/caberodriguez
Division of Student Affairs earns national distinction

The Division of Student Affairs has been named one of the "15+ Most Promising Places to Work in Student Affairs 2015" by a national research and policy center based in Ohio. The Center for Higher Education Enterprise (CHEE) at Ohio State University published the list in the Feb. 26 edition of "Diverse: Issues in Higher Education."
The commissioned study examined the extent to which diversity and inclusion is practiced in all aspects of Student Affairs, including administrative structures, work environments and staffing practices, among other areas.
Read the full story at: go.csuci.edu/dsaaward
VP for Student Affairs earns national association's top honor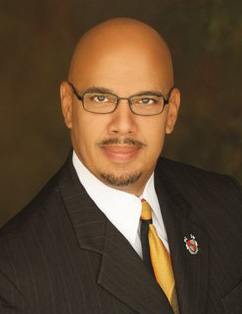 Wm. Gregory Sawyer, Vice President for Student Affairs, has received national recognition for his 35-year career as a mentor and student advocate, providing a genuine opportunity to "pay it forward."
Sawyer was recognized as a 2015 Diamond Program Honoree at the annual convention of the American College Personnel Association (ACPA) held in Tampa, Florida. The national association's highest honor, the Diamond Honoree Program is a philanthropic award that pays tribute to recipients by collecting donations for the ACPA Foundation in the honoree's name. The funds support scholarships, research, and professional development opportunities for other ACPA members.
Read the full story at: go.csuci.edu/acpasawyer
Graduate wins national fellowship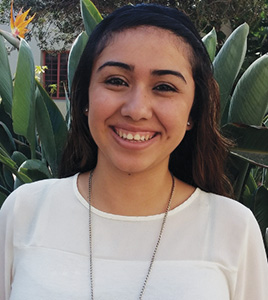 CI 2015 graduate Daisy Carranza made time to volunteer to help other first-generation college students. That recently earned her a 2015 Campus Compact Newman Civic Fellows Award from the KPMG Foundation, a charitable institution seeking to change business and society through the diversity of ideas.
Carranza, 22, is one of 201 college students from across the nation chosen as a Newman Civic Fellow by Campus Compact, a national coalition of nearly 1,100 college and university presidents committed to improving community life on campuses and educating students about the importance of civic and social leadership. The fellowship recognizes college and university students who have emerged as civic leaders at their respective campuses.
Her fellowship allows her to join the network of other Newman Fellows, who will brainstorm, share resources, and help one another with each Fellow's social cause.
Read the full story at: go.csuci.edu/newmancarranza
Professor Sean Kelly appointed to national advisory council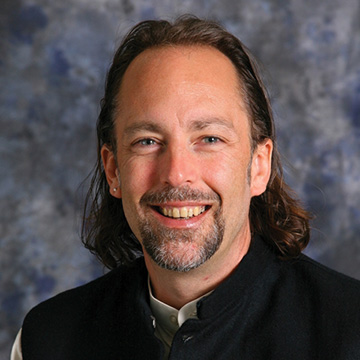 Professor of Political Science Sean Kelly, Ph.D., will serve on a national council designed to help Americans get a deeper understanding of how the U.S. Congress works. Kelly is one of 10 scholars chosen from across the U.S. to be on the Dirksen Congressional Center's National Advisory Council.
Kelly and the rest of the council will help the Center's Board of Directors as they develop programs to help historians, political scientists and others who teach and study the inner workings of the people's branch of government.
Read the full story at: go.csuci.edu/dirksenkelly
Special Olympics World Games Los Angeles 2015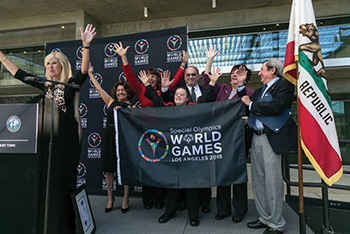 CI joins the City of Camarillo in participating in the Special Olympics World Games Host Town program from July 21-24, 2015. Before the Special Olympics World Games begin on July 25, more than 7,000 athletes from 177 countries will be welcomed to Southern California through the Host Town program. As many as 100 communities from San Luis Obispo to San Diego will have the honor of being selected as an official Host Town.
The Host Town program in Camarillo is a collaboration between CSU Channel Islands, the City of Camarillo and the Camarillo Chamber of Commerce. Together, they will welcome a delegation from the 2015 Special Olympics World Games and show the athletes and coaches all that Camarillo has to offer.
Read the full story at: go.csuci.edu/specialolympics
Instructor's book wins acclaim for resurrecting a photographer's place in history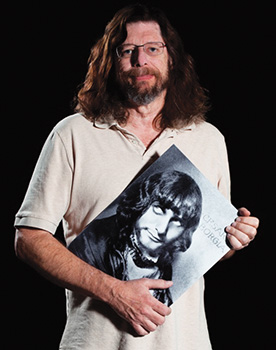 A new book co-authored and edited by CI lecturer, photographer and writer Larry Lytle is winning critical acclaim for helping restore the historical legacy of a disgraced photography pioneer. Lytle recently released "American Grotesque: The Life and Art of William Mortensen," a book he co-edited and authored with Michael Moynihan. For Lytle, the book represents the culmination of 20 years of research piecing together the lost biography and work of trailblazing Hollywood pictorialist photographer William Mortensen (1897-1965).
Since the book's recent publication, "American Grotesque" has earned favorable reviews from the L.A. Times Book Review, The Guardian and Smithsonian magazine and was named to the Huffington Post's "Top 10 Art Books of 2014" at No. 6. The L.A. Times Book Review called "American Grotesque" "the most extensive work on one of the strangest and most compelling artists of the 20th century." The book's publisher, Feral House, ordered a second printing due to its popularity.
Read the full story at: go.csuci.edu/mortensenlytle
For information on other University news stories visit https://www.csuci.edu/news/newsreleasesarchive.htm
Return to the Table of Contents
© Spring 2015 / Volume 19 / Number 1 / Bi-annual