Where Are They Now?
By Marya Jones Barlow
Hiromi Arai, '07 B.S. Chemistry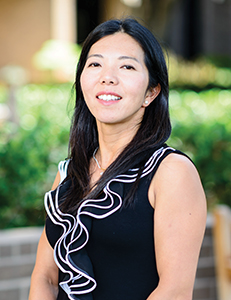 Hiromi Arai is completing an Allergan-USC post-doctoral fellowship and helping a global pharmaceutical company create extended and sustained-release drug delivery devices. She earned her Ph.D. in molecular biology and biochemistry from the University of California Irvine in 2012.
Born in Japan, Arai came to the U.S. to attend boarding school in Texas and headed to California to earn her first bachelor's degree in exercise science at USC. She spent her 20s working as a personal trainer, teacher, and in office jobs around Southern California.
After becoming interested in the healing power of science, she enrolled in classes at CI looking for a new career path.
"I started taking a few chemistry classes while working part-time," she said. "The professors made it so interesting, I just kept coming back."
Arai ended up earning a second bachelor's degree—this time in chemistry—while working at CI as a lab assistant, tutoring, participating in faculty research on proteins and Alzheimer's disease, and interning at Amgen.
Through those experiences, Arai says she realized she wanted to go to graduate school and continue doing research.
"CI gave me a tremendous opportunity to get involved and led me to a lot of other great opportunities," she said. "I want to continue on this path combining knowledge of biochemistry and drug discovery. I want to be able to help people by science."
Josh Dennis, '09 B.S. Environmental Science & Resource Management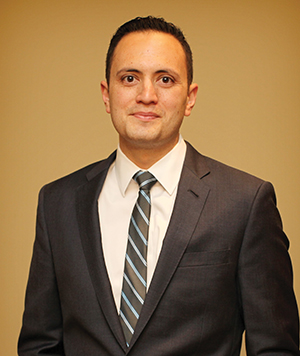 A 2009 graduate of CI's Environmental Science & Resource Management program, Josh Dennis is now an attorney focusing on litigation for workers' compensation, OSHA, employment law and other administrative and civil issues.
Along the way, he earned his law degree from the University of San Diego School of Law, serving as Editor-in-Chief of the San Diego Journal of Climate & Energy Law. Following law school, Dennis clerked for a federal judge in San Diego. Since then, he moved to Oregon, passed both the Oregon and Washington bar exams, and joined the law firm Cummins, Goodman, Denley & Vickers, where he represents employers throughout the Pacific Northwest.
"CI helped me develop the confidence to be successful in law school and in my career as a lawyer," he said. "CI's small community and the professors' open-door policies provided me with endless opportunities to speak with professors one-on-one. These interactions required me to be well-prepared and be able to coherently express my ideas and questions—a skill that has proven very useful during meetings with other attorneys at the firm."
In his free time, Dennis says he enjoys playing golf, hiking, snowboarding, and exploring Portland's food and craft beer scene with his fiancée, Kristin. He is happy to offer advice to CI undergraduates and fellow alumni contemplating a career in law.
Return to the Table of Contents
© Spring 2015 / Volume 19 / Number 1 / Bi-annual