CI Democrats and Republicans harness social media for the 2016 election
By Marya Jones Barlow
As she joined CI's Republicans at a local pub to watch the March 10 Republican presidential debate, Emily Cuilty looked forward to a night of political jousting and commentary with her peers  —  those gathered around the table and also connecting on social media.

"Tune in now! #CIDebate #GOPDebate," she posted on the group's Twitter account, kicking off the live debate.

The tweets are part of an effort by CI College Republicans and CI College Democrats to engage more students in the political process. In addition to regular meetings, voter registration drives, charity fundraisers, informative events and campaigning for candidates, both clubs actively promote participation on social media. Throughout the 2016 campaign, they've hosted live tweeting parties, inviting constituents from both sides of the aisle to weigh in. Club members gather on and off campus to tweet debate highlights and commentary  —  ranging from observations and insights to jokes and critiques.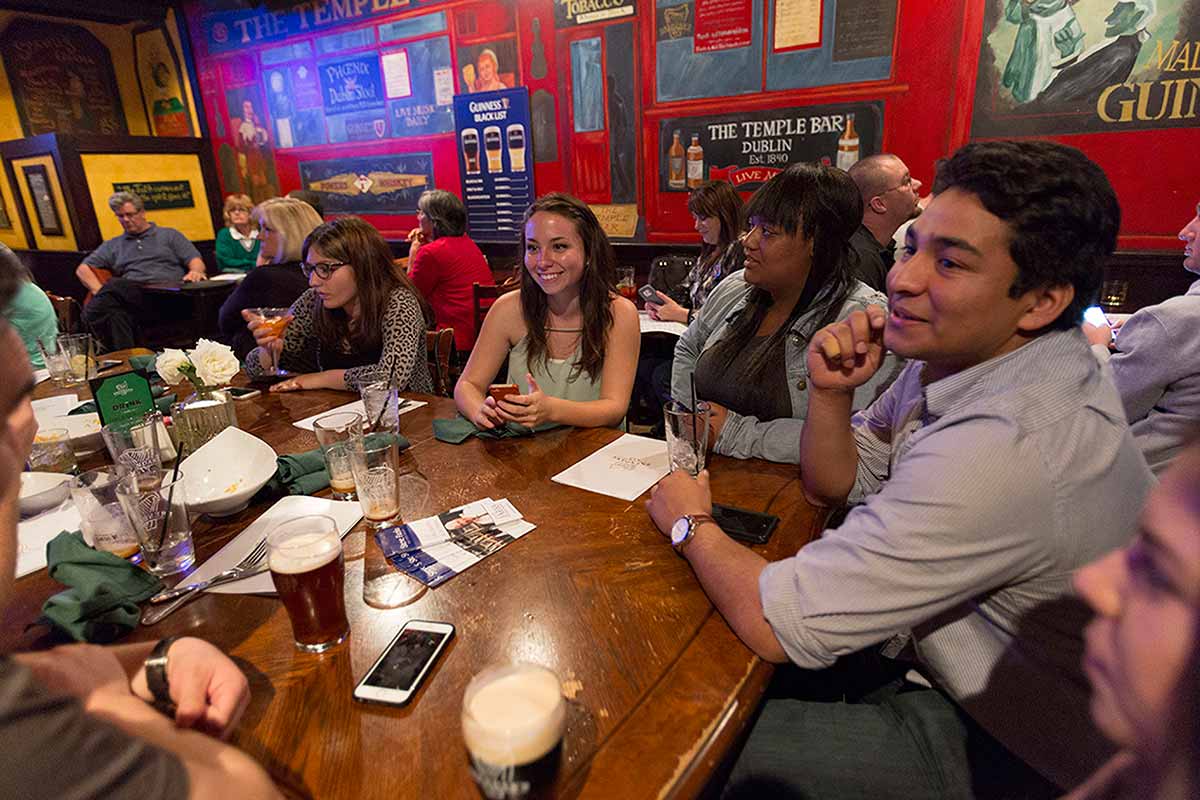 "It's a great way for both clubs to see areas of overlap, while also highlighting the differences," said Cuilty, president of the CI College Republicans. "I think it will be a very close race, and a brutal one. Whatever the outcome, our country has never seen an election like this before."

"We believe it's important for students to hear both sides of the spectrum in terms of political ideology," agreed Aaron Vad, president of CI College Democrats. "Millennial voter turnout during the 2014 midterm elections was dismally low. A lot is at stake for our future in this election. We hope to register voters, increase turnout, inform students on important political matters and tweet more interesting and funny things than the CI Republicans."

Our club members believe it's our civic duty to participate in the electoral process.

Aaron Vad
Both groups are working hard to mobilize voters in a pivotal and provocative election. CI Democrats staff a table on campus twice a month and at the Camarillo farmers market to register new voters. Throughout the year, the group has participated in the California Democratic Party Convention, supported local, state and national officials and campaigns and hosted campus events to highlight candidates and causes.

"Our club members believe it's our civic duty to participate in the electoral process," Vad said. "Each of us feels strongly about issues such as economic inequality, civil rights, LGBTQ+ rights, women's rights and the environment. We all believe that government has a role to play in these issues and that we should help in the political process."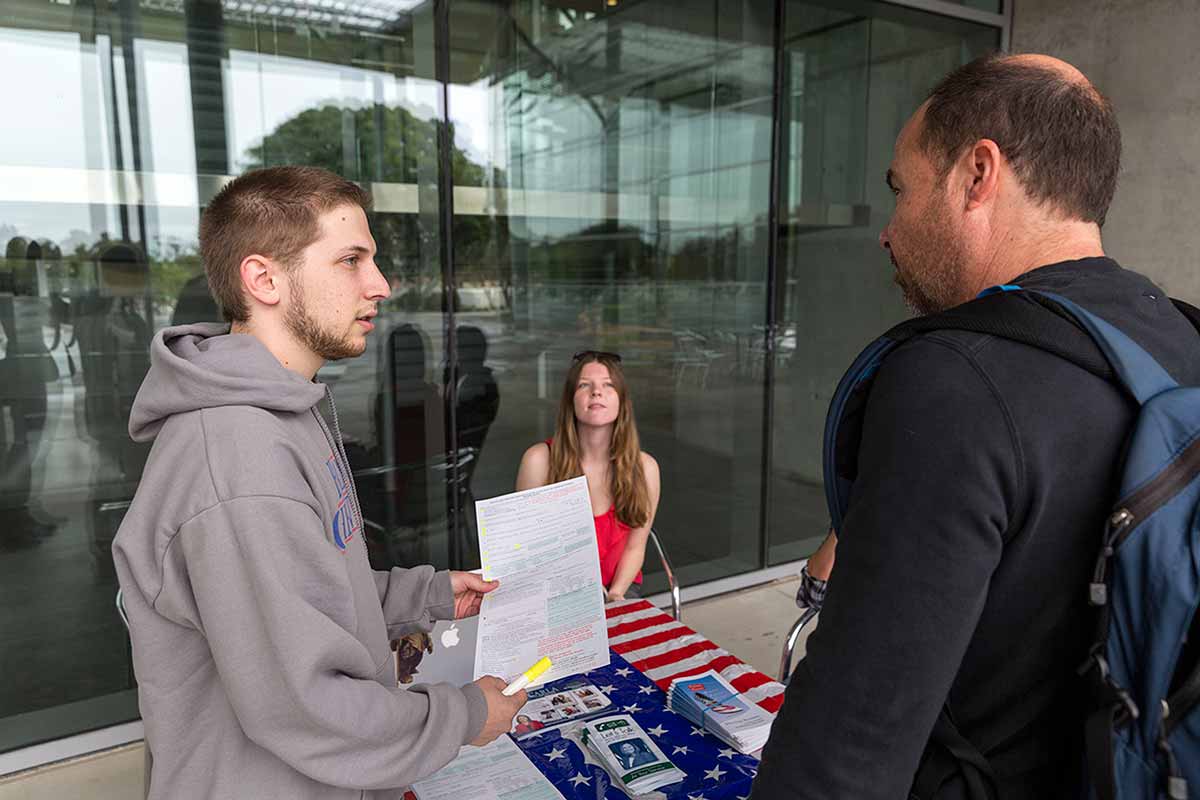 CI Republicans also are active in the Get Out the Vote effort, hosting events to register voters, support candidates, assist charities and build unity. The group's biggest gathering is the annual 9/11 Memorial and Flag Planting Ceremony, in which students and community members join to place 3,000 flags in front of the Broome Library. Members also attend the California College Republican and California Republican Party Conventions and hold roundtable and panel discussions on a range of political issues that showcase the group's diversity of backgrounds and opinions.
"In many ways, CI College Republicans give new voice to the GOP," Cuilty said. "The club brings together very different personalities around a common interest, and it's an incredibly supportive environment. We have members who are moderate, conservative and Libertarian, yet we have a strong bond and sense of family. It goes so much further than politics. I have made so many amazing friendships, both professionally and socially, in this club."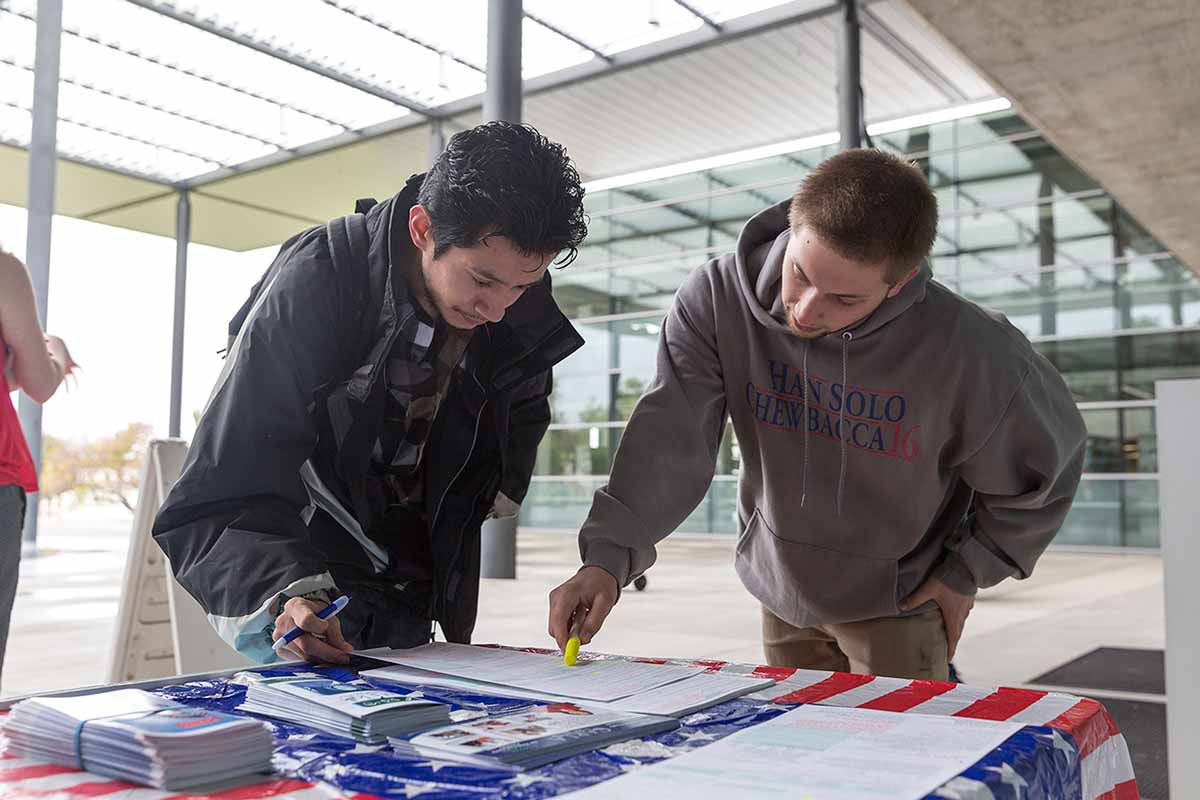 The students' passion has earned high praise from campus constituents and political leaders.

"It's the way every college political group should be run, in my humble opinion," said CI Communication Specialist Kim Lamb Gregory, who helps facilitate the students' debates on CI social media. "The candidates could learn from these students. Their tweets are measured, intelligent, thought-provoking and they never stoop to name-calling."
"That Cal State Channel Islands' students are so involved in the political process makes me proud," said U.S. Rep. Julia Brownley, a Democrat representing California's 26th Congressional District. "They have a role to play in local, state and federal elections and I am so happy that they are taking their responsibilities seriously as members of a democratic nation."
© Spring 2016 / Volume 20 / Number 01 / Bi-annual