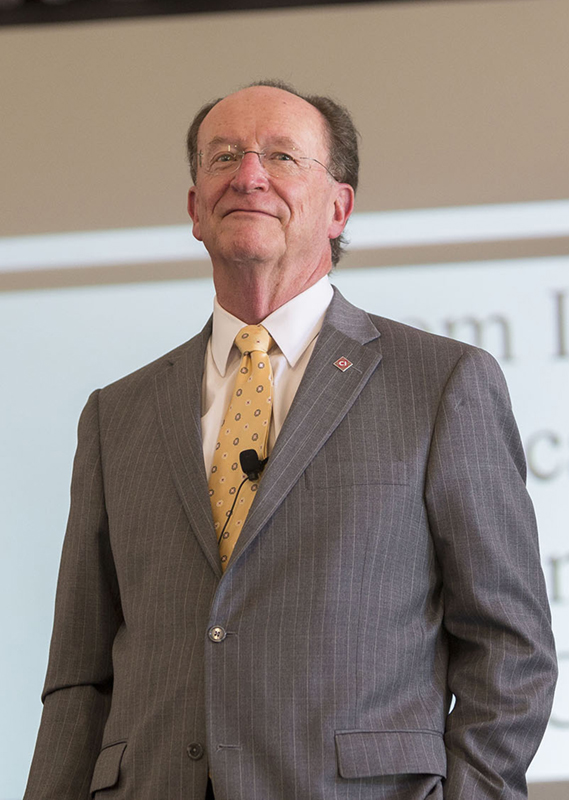 It is hard to conceive that the time has come for me to write my final message for Channel. These past 15 years have gone swiftly and this last year has been a whirlwind of joyous activity and productivity. Throughout this year, I have done a lot of reflecting on our collective accomplishments and I've enjoyed the opportunity to meet with many of you individually to express my deep appreciation for your excellent work and gratitude for your presence in my life. This momentous act of creating a university was accomplished because I have been surrounded by individuals, like you, who believed in the dream of having a four-year public university in Ventura County. It has been a personal priority of mine to recognize our campus and extended community for these outstanding efforts.
Our collective history started in 1964 when Bob Lagomarsino first introduced legislation to establish a public four-year university in Ventura County and later Jack O'Connell was instrumental in having the University rise from the ashes of the state hospital. Our history also included the effective efforts of Handel Evans in transferring the property from a state hospital to the California State University system. Finally, it included the tremendous efforts of our community to ensure that what is now California State University Channel Islands (CI) would not become a state prison but, rather, a beacon for the future.
I am deeply grateful for the 15 years in which our faculty, staff and students have helped to create something significant for the future. Nobody does it alone and I am deeply grateful for the original faculty members and early classes of faculty who risked their careers on my word. These faculty committed themselves to my vision and they have honored me, beyond measure, by their excellence and dedication. In the succeeding years, again I have been delighted by faculty and staff commitment, as we have continued to attract highly talented and accomplished colleagues who also intensely have dedicated themselves to what we began in 2001.
I have frequently envisioned an idea of what a university could and should be. With intense pride I have witnessed CI become the embodiment of this idea. Our initial vision of placing students at the center of the educational experience and our complete commitment to student success have served and continue to serve as foundations of our University. CI was built to aid an unserved and underserved population that previously had limited horizons. We responded to this need and built a University that created a gateway to peoples' hopes; we have facilitated dreams for a better life for our students, their families, their communities and the State of California.
This has been the experience of a lifetime. I hold deep in my heart the honor that was given to me to be the Founding President of your University. I look forward to the best days of California State University Channel Islands, because, surely, they lie ahead.
Sincerely yours,
Richard R. Rush
President
© Spring 2016 / Volume 20 / Number 01 / Bi-annual