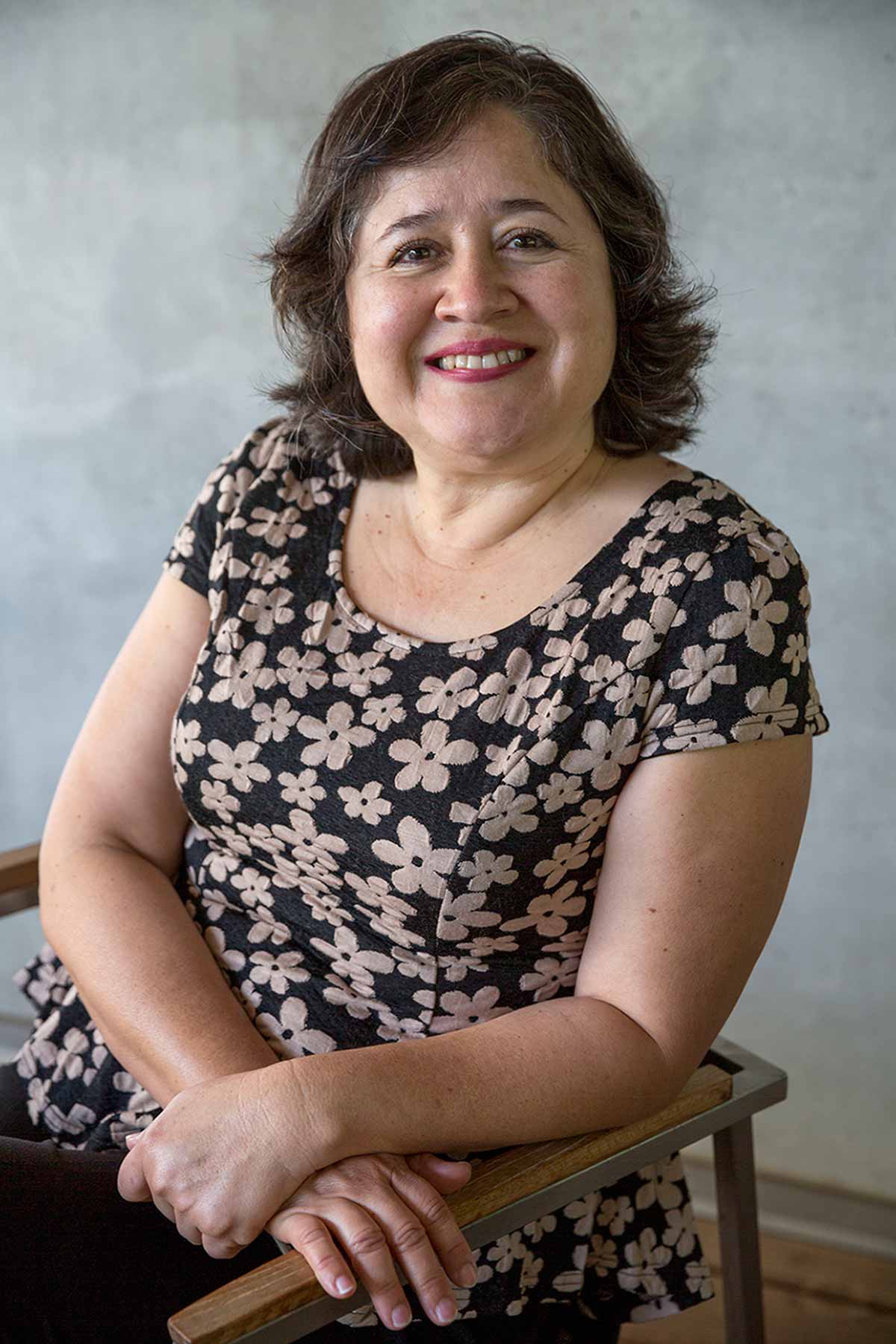 Alejandra Castellanos, '15 B.A. Spanish
By Zoe Lance
When Alejandra Castellanos told Stephen Clark, a CI Spanish professor, that she wanted to be a high school teacher, he told her to aim a little higher. From then on, when Castellanos saw Clark on campus, he'd call her Dr. Castellanos.
"He was the first one who told me that I possess the capabilities to be a university professor and get a Ph.D," she says. "I was like, 'Really?' I didn't think about it."
Castellanos, who graduated in 2015 with a degree in Spanish, is on her way to becoming a professor. In the fall, she'll enroll in the Spanish literature doctoral program at the University of California, Irvine. While in the program, she wants to cultivate a deeper devotion to contemporary Latin American literature.
The steps leading up to this moment haven't always been easy. Castellanos grew up in Mexico and spent time teaching kindergarten and first grade in Oaxaca. She's always been in love with Spanish literature and remembers reading her first great book at 15 years old: Gabriel García Márquez's "One Hundred Years of Solitude."
"I love reading, and I am a writer," she said. "I love to share Latin American writers with everybody. I like the imagination, the creativity, the style and, of course, the way they portray Latin American society."
When she was an adult, her husband moved to the United States to make a better life for their family. Several years later, Castellanos and her son reunited with him in Oxnard. She started from scratch, learning English at an adult school and taking community college classes to transfer. Finally, she landed at CI to study Spanish  —  all with her family's encouragement. The support from Spanish professors like Clark, Antonio Jiménez-Jiménez and Margarita López-López pushed her to do her best.
My success at school is not only my work; it's also the work of other people.

Alejandra Castellanos
"Every step for me was hard, because of my English," she said. "But I had a lot of support. Sometimes I think people stop doing things because they are afraid. I was  —  I am. But I'm working on it."
As a student, she presented her literary research at conferences and helped establish a Hispanic honor society at CI. She also was a founding editor of "El Canto de los Delfines", a Spanish language journal for CI students. She recently received an award for her exceptional student leadership from El Concilio Family Services, an Oxnard nonprofit that provides immigration and citizenship resources to agricultural workers.
"Alejandra is one of the most motivated and dedicated students I have ever had," said Jiménez-Jiménez, who also is the program chair. "She enjoys learning and she strives for excellence in everything she does."
To Castellanos, the faculty's conviction in her success was priceless. It's a feeling she hopes to pass on to her future students.
"I have had a lot of support from teachers, administrators, staff and my husband," she says. "My success at school is not only my work; it's also the work of other people."
© Spring 2016 / Volume 20 / Number 01 / Bi-annual