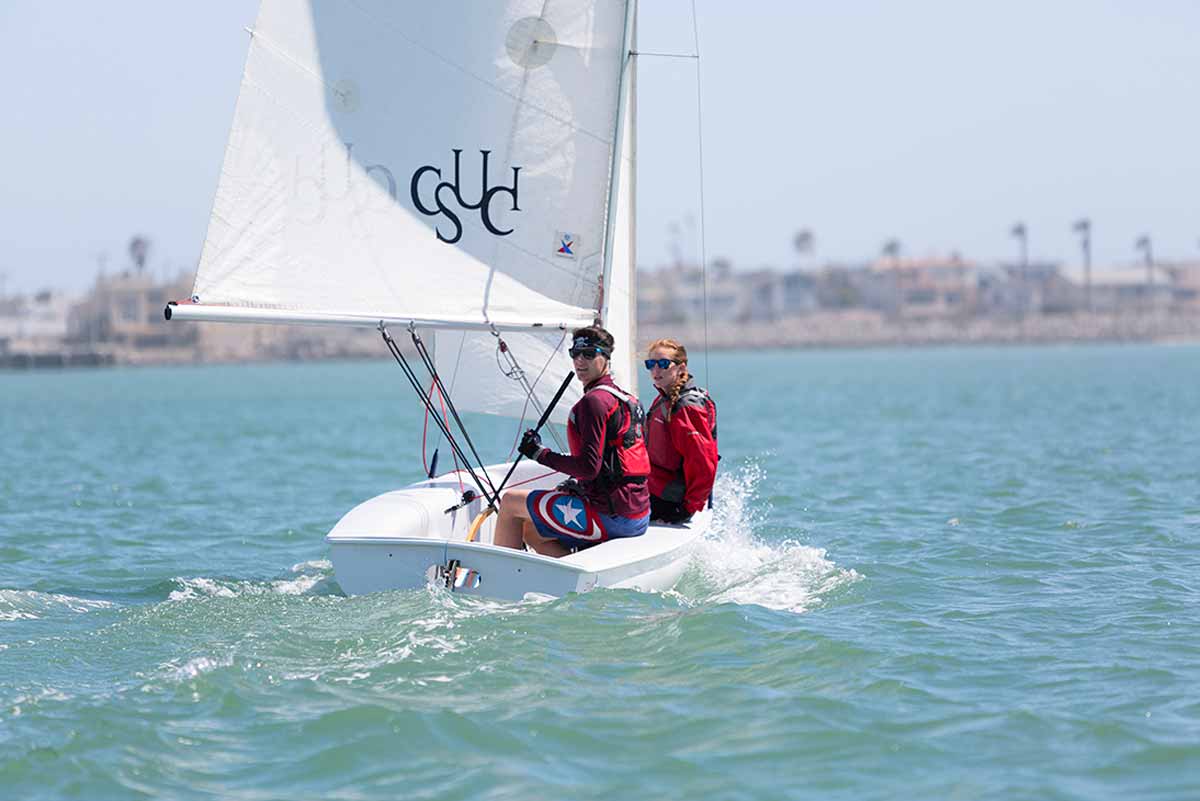 Channel Islands Boating Center Watersports Camp celebrates 10 years
By Marya Jones Barlow
Each summer, CI senior Leslie Garcia eagerly returns to be an instructor at the Channel Islands Boating Center (CIBC) Watersports Camp, where she shares her passion for boating and water safety with hundreds of children.
"I love introducing kids to the magic of the water, being outdoors, and giving them a fun and safe environment to escape to," said Garcia, one of 12 CI students who serve as instructors. "These are just a few of the reasons why I come back year after year."
This year marks the 10th anniversary of CIBC Watersports Camp  —  and Garcia's third year as a kayaking instructor. Over the past decade, the camp has grown in scope and popularity. This summer it will welcome 225 children for professionally certified instruction in sailing, windsurfing, kayaking and stand-up paddle boarding, along with Science, Technology, Engineering and Mathematics activities that introduce students to marine life and ocean literacy. It also will include weekly visits to the Channel Islands Maritime Museum and Oxnard College Marine Center and Aquarium. Each Friday, families are invited to Family Day at the Docks, where campers demonstrate their new skills.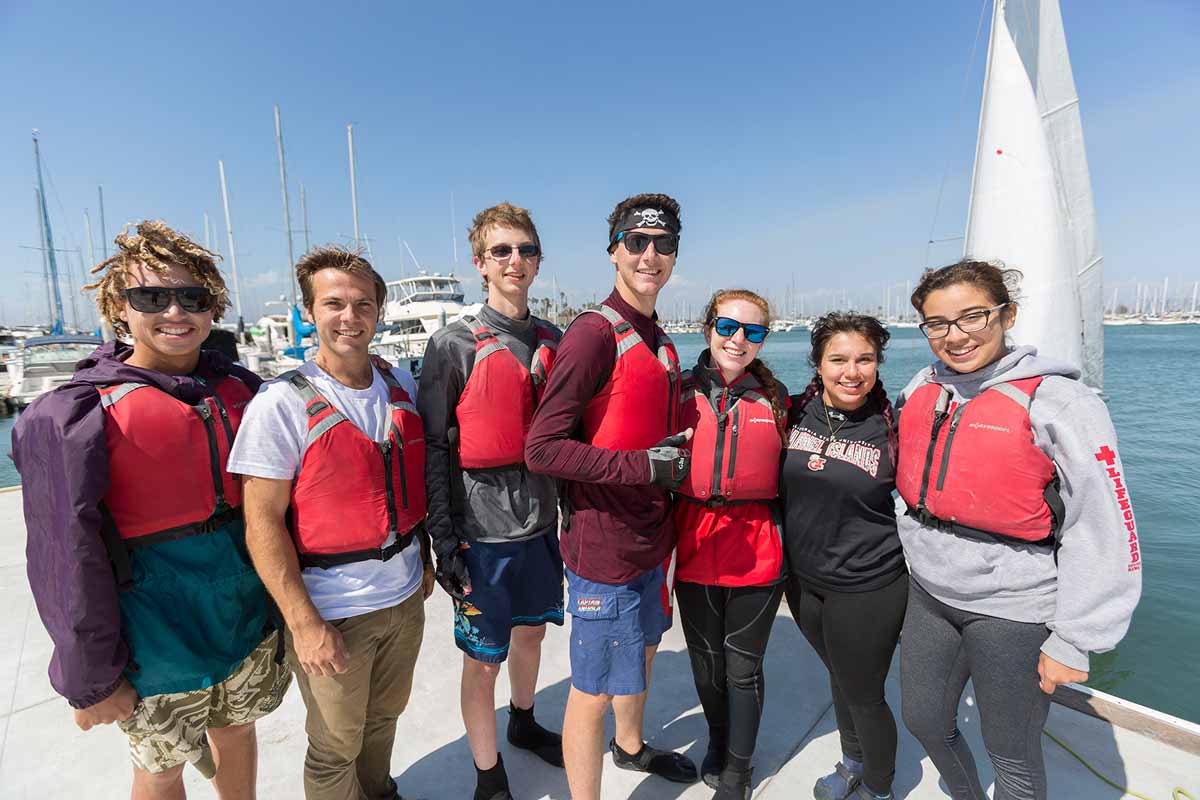 "Many of our campers live only a few miles from the beach but have never been on the water before," said Josh Wade, CI's Assistant Director of Campus Recreation, who has led the summer programs for the past decade. "It's always amazing to see their transformation into confident, competent boaters."
The one- and two-week day camps run from June 20 through Aug. 5 and are open to youth ages 8 to 16. More than half of all participants receive a full scholarship, generously funded by a grant from the California State Parks' Division of Boating and Waterways. Instructors are certified in CPR, first aid and lifeguarding through the American Red Cross and safe-boat handling through California's Division of Boating and Waterways.
In addition to the Watersports Camp, CIBC offers year-round instructional activities for Ventura County residents and CI faculty, staff and students, including sailing, kayaking and stand-up paddle boarding. CIBC also provides free classroom and water-based educational programming to area schools, nonprofits and community groups.
Wade attributes the CIBC's growth as a recognized resource for watersport recreation and safety education to a supportive network of community partners, including the Division of Boating and Waterways, Ventura County, Oxnard School District, Oxnard College, Channel Islands Maritime Museum and the National Oceanic and Atmospheric Administration.
"Being part of CSU Channel Islands and having the opportunity to educate and empower hundreds of participants to become stewards of safe boating every year through the CIBC is an incredible honor," Wade said. "Our 10-year anniversary is a testament to a shared vision in Ventura County to provide access and educational opportunities for our youth. Without these partnerships and the community supporting the Watersports Camp, this milestone would not be possible."
© Spring 2016 / Volume 20 / Number 01 / Bi-annual