By Zoe Lance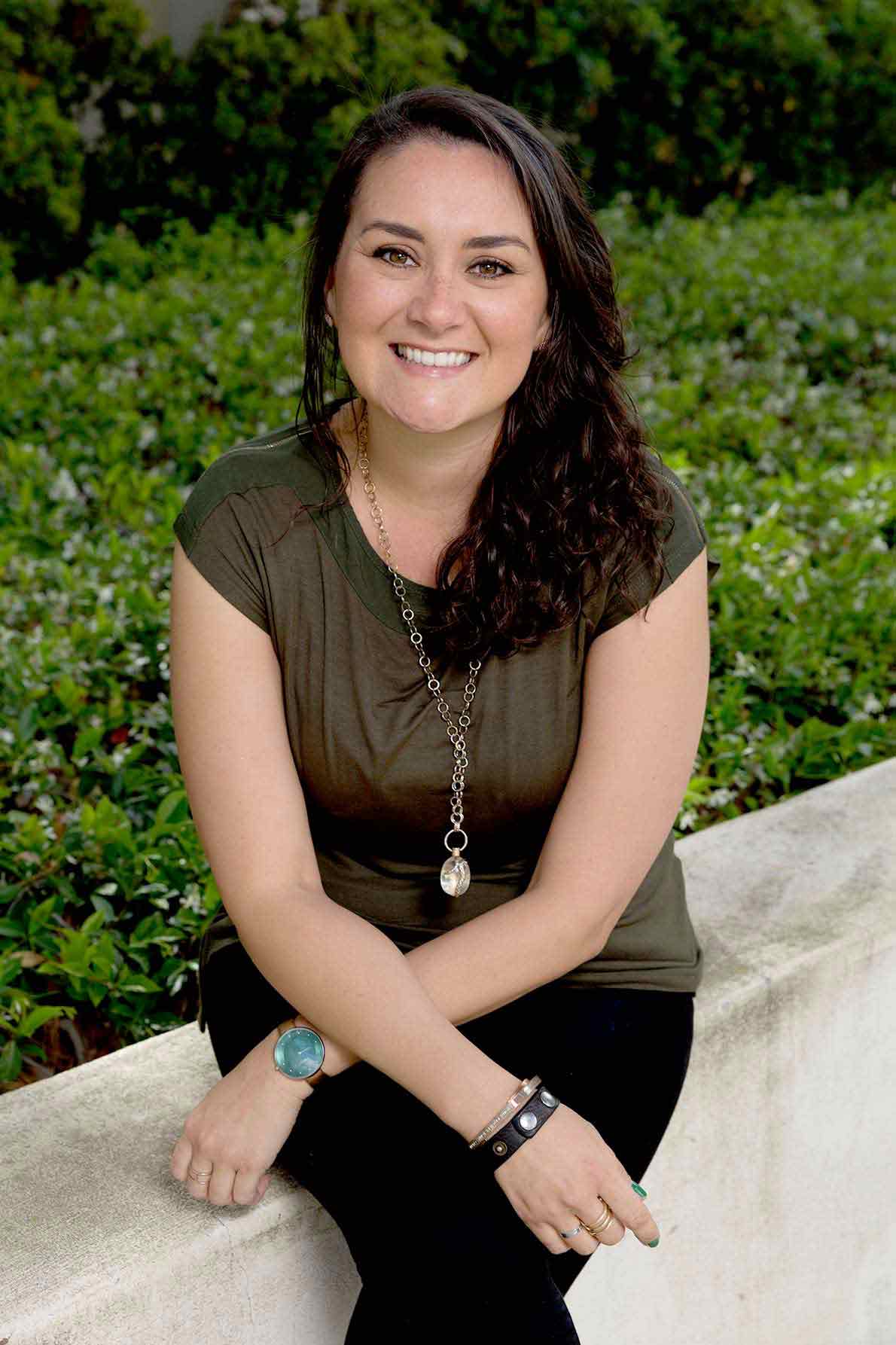 If you ask Alison Potter what she does as an Academic Program Analyst at CSUCI, her short answer is pretty sweet: she helps faculty help students.
"I ask the faculty, 'How can I help you help them? Can I take some things off your plate so it frees up more office-hour time? Do you need help with this event to draw students there?'" she said. "I enjoy working at CSUCI because it opened up so many opportunities for me, and I see it as my way of giving back to the University."
It's this can-do attitude and passion that made Potter the inaugural recipient of the CSUCI Staff Award for Excellence. The CSUCI Staff Council award highlights exceptional staff members for their contributions to the University community. Award criteria includes years of service, job performance, and demonstration of University values.
Potter provides support for four undergraduate programs: History, Political Science, Global Studies, Chicana/o Studies and also supports University Programs. In her behind-the-scenes work of scheduling classes, processing travel forms and planning events, she ensures that her faculty have more time to devote to student interaction.
Frank Barajas, one of the faculty members who nominated Potter, says the award was well-deserved.
"I was proud of her and for her," said Barajas, who is a Professor of History and program chair. "She's diligent and follows through with all of her duties. We can always depend on her, and she always completes things with a smile."
Potter's roots at CSUCI run deep. She graduated from the University with her bachelor's degree in Business in 2009, and received a master's in educational leadership in 2016. She's played a variety of staff roles, including graduate program recruitment and administrative support, and served on University-wide committees such as the recent Provost search — something she counts as one of her proudest CSUCI moments.
"While I was pursuing my undergrad degree, I realized that CSUCI's positive campus culture extended to its faculty and staff, and I knew that I wanted to work here one day and be a part of that," she said. "Being on the Provost search committee was really rewarding, knowing my input is valued across this campus."
Being the first CSUCI staff member to receive this award strikes a deep chord for her.
"It melted my heart," Potter said. "I came to work the next day with a skip in my step because I know people appreciate what I do. To know that people think that much of you is really rewarding."
© Spring 2017 / Volume 21 / Number 01 / Bi-annual