President Beck's philosophy on the power of community engagement
By Zoe Lance
A good public university provides ways for its students to earn degrees and enjoy a greater quality of life.
But an exceptional public university gives its students and faculty the opportunity to engage in mind-opening interdisciplinary studies, in and outside of the classroom.
An exceptional public university develops future leaders and engaged citizens that care about the world.
And an exceptional public university is built by its community, for its community.
University President Erika Beck believes that because of its symbiotic relationship with the community, CSUCI has been a trailblazer in placing regional needs at the center of higher education. Community, in all forms, is at the heart of her educational philosophy. 
"The relationship that we've formed with the region is pretty extraordinary," she said. "Our curriculum has developed in response to community need and faculty engage with students in the community to help solve common issues we all face. We've built our University hand-in-glove with our community and it is one of our greatest strengths."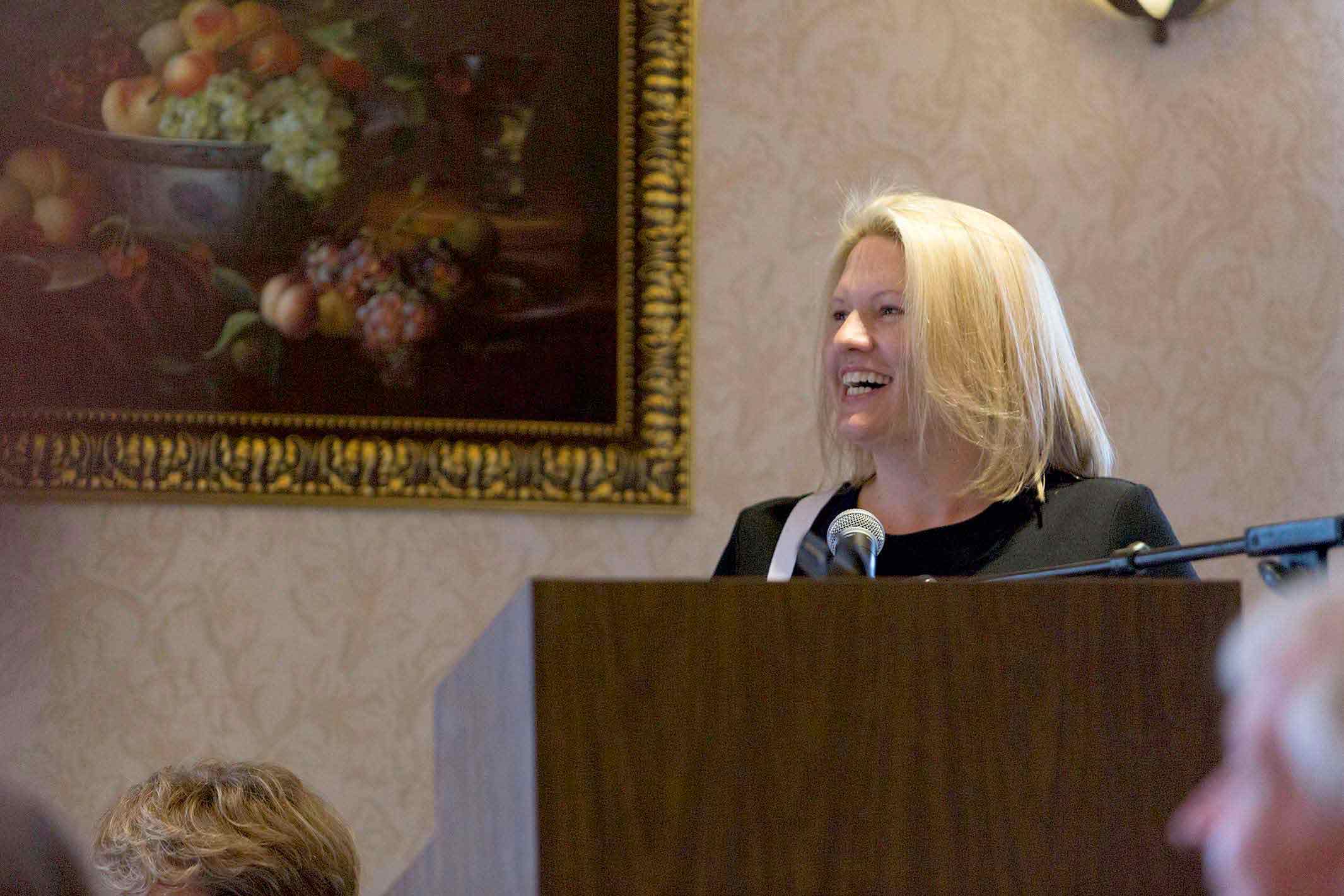 Since taking the helm of CSUCI in Aug. 2016, Beck has made it a priority to engage with community members from across the region and foster community partnerships. Public service has always been an integral part of both her personal and educational identity. 
"A commitment to community runs deep in my family. If the community thrives, it elevates us all," she said. "I want our students to join the workforce, but also to lead the change that will propel our innovation economy and remain engaged with the community."
CSUCI's efforts have emerged in three distinct ways: the integration of co-curricular opportunities for students, relationships with the region's colleges and the promotion of educational initiatives. Beck believes that the combination of this work has vaulted the University to its highest potential. 
THE VALUE OF SERVICE-LEARNING
Trying to count all the service projects CSUCI students have started is impossible — every academic program, club and organization has a form of external community initiative. Nursing students have run a health clinic in Oxnard since 2015. Communication students hosted a no-price 'street store' so homeless and low-income community members could shop for clothes with dignity. Students from all disciplines have contributed to projects at Santa Rosa Research Station within the Channel Islands National Park, helping to meet the Park's research needs.
Every day a student or faculty member is brainstorming another way to make a difference. This service-minded attitude has led the University to be placed on the U.S. President's Higher Education Community Service Honor Roll for six years in a row.
Making the experience directly relatable to what they care about is one way of helping students engage in their own learning.

President Beck

For Beck, these co-curricular opportunities allow CSUCI students to become the best citizens they can be. Engaging with other students and faculty in programs and industries they may never work in gives students the tools to work on a team, examine a problem and develop an effective solution — a critical component to long-term success.
"Making the experience directly relatable to what they care about is one way of helping students engage in their own learning," she said. "There is a significant public benefit for an educated populace. You have stronger volunteers on school boards and parks, and citizenry that is more likely to vote and volunteer."
Alexis Marquez, a senior Sociology student, says that her experience with the CSUCI Center for Community Engagement has opened her eyes to community outreach. In addition to volunteer work for the center, she's a CalFresh ambassador on campus and helps manage the Dolphin Food Pantry.
"We're playing our part by helping out in the community," Marquez said. "I got very involved with this position and I realized that I'm not just a student. I'm not just learning, but I'm going out there and participating."
THE CONNECTION TO OTHER LOCATIONS
Community members from across Ventura and Santa Barbara can access a quality CSUCI education without having to travel to Camarillo. Extended University, a unit within the Division of Academic Affairs, offers several master's programs at a Thousand Oaks location, while a partnership with Cottage Health System in Goleta provides educational access for local Nursing students and businesspeople. CSUCI programs on the Santa Barbara City College campus also allow Santa Barbara residents an opportunity to pursue a Business degree.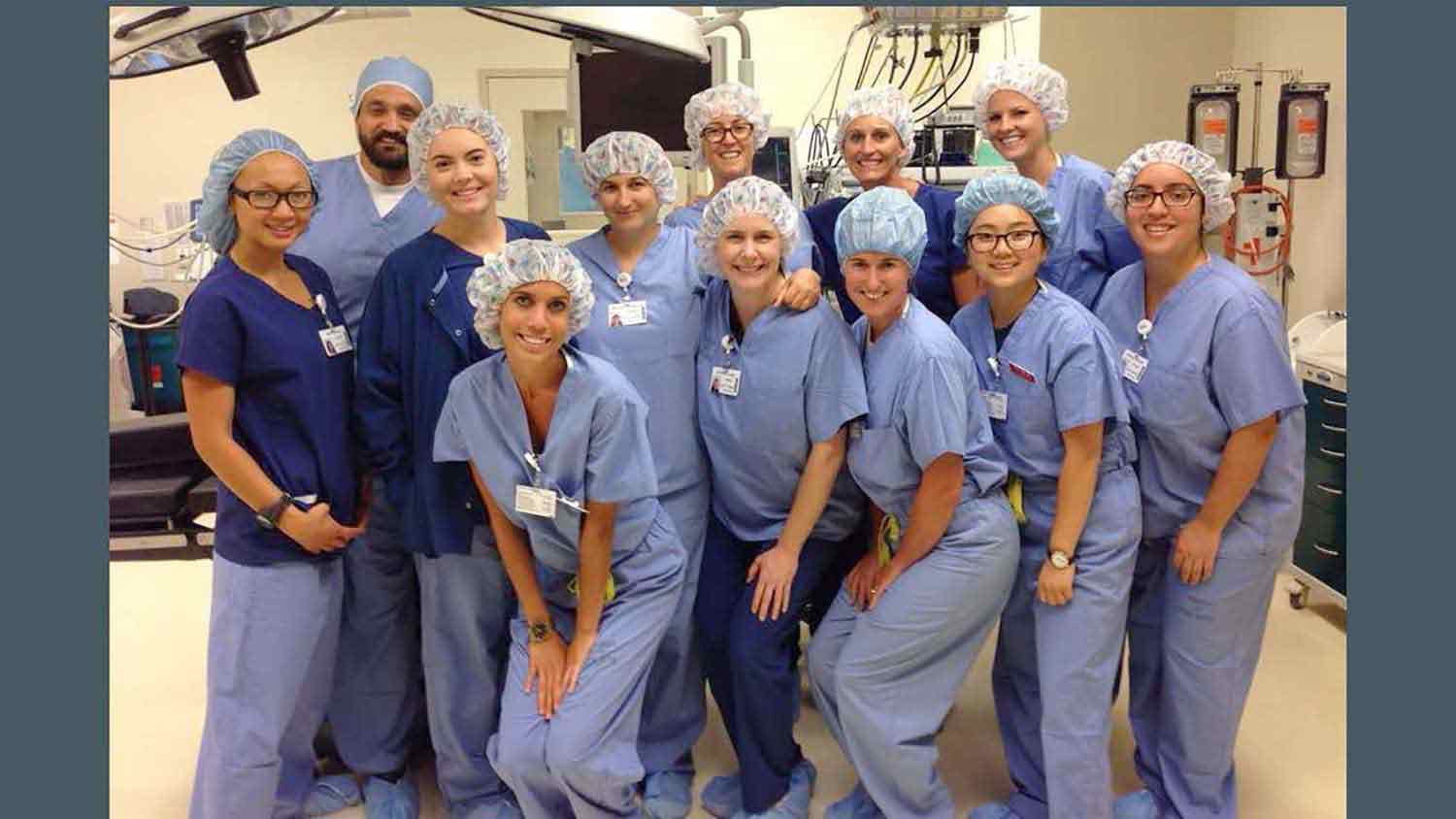 Beck says that these relationships are key to meeting the needs of the greater region.
"We serve a largely first-generation, low-income student population, and a lot of our students don't have the financial means or transportation to come to us," she said. "Bringing those opportunities to them is part of our access mission"
Community-building in this way affirms CSUCI's commitment to an accessible and affordable education, and engages the community as the University continues to develop.
"Part of these relationships is having ongoing conversations to understand what the needs are," Beck said. "We have to ask, 'Where do you think we'll be five years from now, and how can we partner in ways that serve the community, and educate our students in new and compelling ways?'"
THE FOSTERING OF EDUCATIONAL INITIATIVES
Ventura County's industry leaders, elected officials and community board members are deeply invested in CSUCI. Initiatives in business, technology and education have allowed CSUCI faculty to pursue partnerships that are mutually beneficial.
"The faculty has done a really remarkable job of engaging with business and industry, and embracing the ideals of community-based learning," Beck said.
The Ventura County STEM Network is one of many examples of a faculty member cultivating an initiative that transforms CSUCI's ability to provide a high-quality education. Under the direction of Professor of Chemistry Philip Hampton, the network connects Ventura County students, families, teachers and STEM professionals with STEM resources.
"We serve as a hub for many different sectors of our educational and business pipelines," Beck said. "Continued engagement in the dialogue will help us ensure that these pipelines are strong, and also to develop a regional vision for education in our community."
For a biopharmaceutical company like Amgen, whose foundation support was instrumental in establishing VC STEM, addressing the need for stronger STEM helps both CSUCI and the workforce.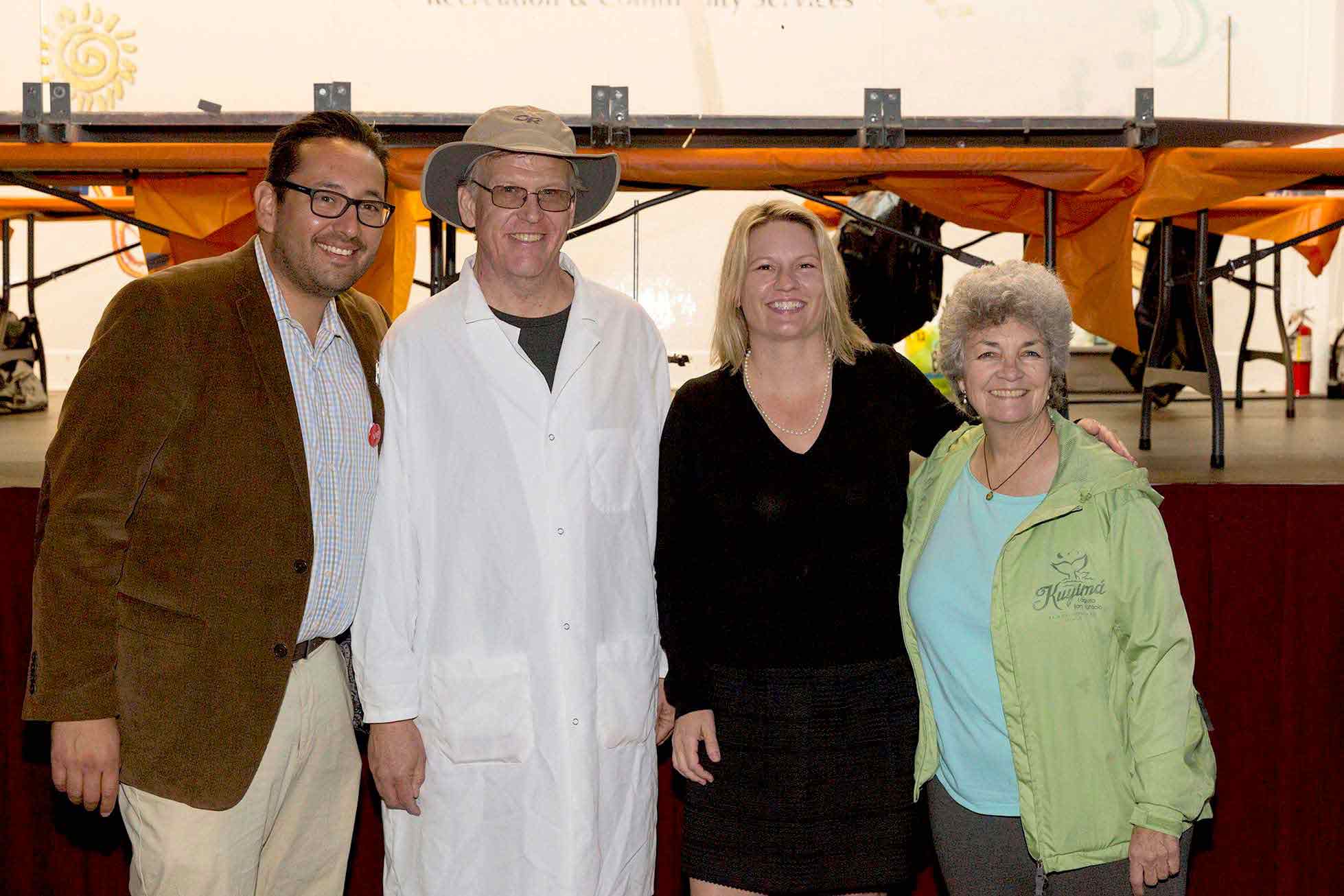 "At Amgen, we use cutting-edge science and technology to improve the lives of those who suffer from grievous illness, and we, along with industry peers, depend on an educated workforce to ensure that scientific innovation continues," said Eduardo Cetlin, president of the Amgen Foundation. "We recognize that addressing the STEM skills gap requires partnerships between industry, academic institutions and nonprofit organizations.
"At the Amgen Foundation, we prioritize investments that support collaborative approaches with the potential for long-lasting impact and that is precisely what VC STEM is positioned to do for our community. Dr. Hampton and CSUCI provide the leadership and vision that pull these important pieces together to work toward our common cause — strengthening STEM education for the next generation."
THE FUTURE
In looking at how far CSUCI has come, Beck says that community partner support cannot be understated.
"If it weren't for our donors, legislators and community leaders, we would never have accomplished everything we have in 15-plus years," she said. "They are an inspiration to our students: they provide scholarships, network with our students and employ our alumni."
The investment of time and energy, from both the internal and external CSUCI communities, makes Beck thrilled for the University's future.
"We will soar to even greater heights because we have an entire community, tens of thousands of people, who have invested so much of themselves and their identity into the success of this University," she said. "Community is our strongest attribute. It makes us a leader among institutions of higher learning. We stand as a role model for what is possible with strong community engagement." 
© Spring 2017 / Volume 21 / Number 01 / Bi-annual