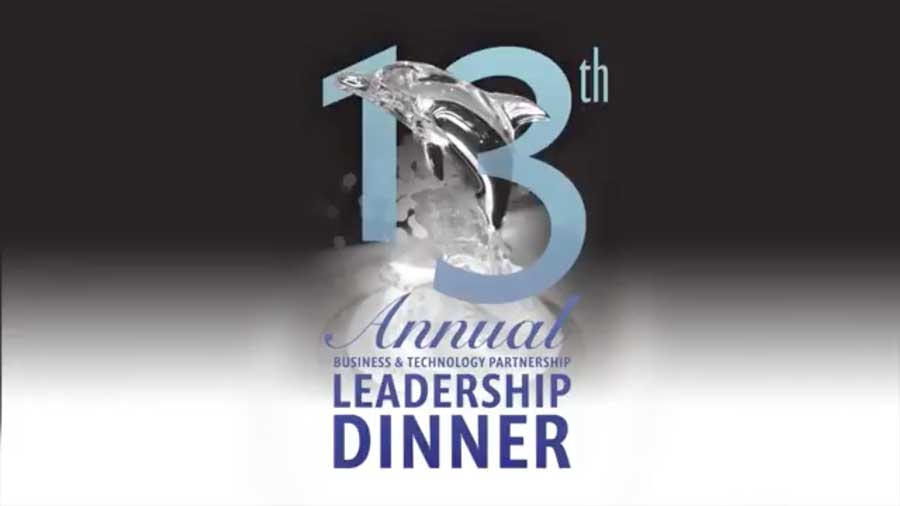 By Kim Lamb Gregory
Five CSUCI undergraduates from different backgrounds were presented with $6,500 scholarships at the 13th Annual Business & Technology Partnership (B&TP) Leadership Dinner on April 20 at the Westlake Village Inn.
"Not only does the scholarship help me go to college and provide for my family, it shows me the University values me and my goals," said Business major Elya Spooner, who is raising two children with her husband.
The scholars were chosen according to financial need, a grade-point average of at least 3.5, and a major in either business or the sciences.
Speaking to an audience of donors and community members at her first B&TP dinner, President Erika Beck spoke about how community support changes lives, and offers the region an educated workforce.
"We are focused on dramatically increasing graduation rates, and alleviating the shortage of bachelor's degrees, as well as closing the educational attainment gap between our better-prepared students and our less-prepared students," Beck said.
Scholarship recipient Jennifer Mallen can now pursue her Nursing degree without worrying about how she will afford it.
Pastry chef Alejandra Hernandez will be able to continue her path to a degree in Business so she can start her own bakery.
Single mother Antonella Cammarota conquered addiction and domestic abuse, then attended CSUCI as a Computer Science major. Without the scholarship, dwindling finances would have forced Cammarota to quit. "This gives me the opportunity to continue this journey," she said. "And it lets me know this dream is real."
Jeremy Snoberger grew up in a rough neighborhood in Oxnard where drugs and gangs detoured his life before he turned it around by earning three associate degrees from Ventura College, then transferring to CSUCI as a Biology major.
Snoberger will join a research team led by Professor of Biology Nitika Parmar, who was named the B&TP Partnership Faculty Leader of the Year.
Technology Leader of the Year was Jeff Green, CEO of Trade Desk, Inc.
Perhaps the most poignant moments came with naming Lon Morton as Business Leader of the Year. Morton, CEO & Co-Chief Investment Officer of Morton Capital Management, died a few days before the Leadership Dinner after a battle with cancer.
Friends and co-workers spoke about Morton's values, his family and his work. President Beck thanked the Morton family for sharing Morton's legacy with CSUCI.
© Spring 2017 / Volume 21 / Number 01 / Bi-annual