Daniel Wakelee's service to CSUCI
By Zoe Lance
Every once in a while, Daniel Wakelee, sits back and thinks about the first time he visited the campus that would one day become CSU Channel Islands.
"I came out here and looked around, trying to imagine what this place would be like," he said. "It's really stunning to see what's happened since that first visit. It's been a once-in-a-lifetime opportunity to be a part of this."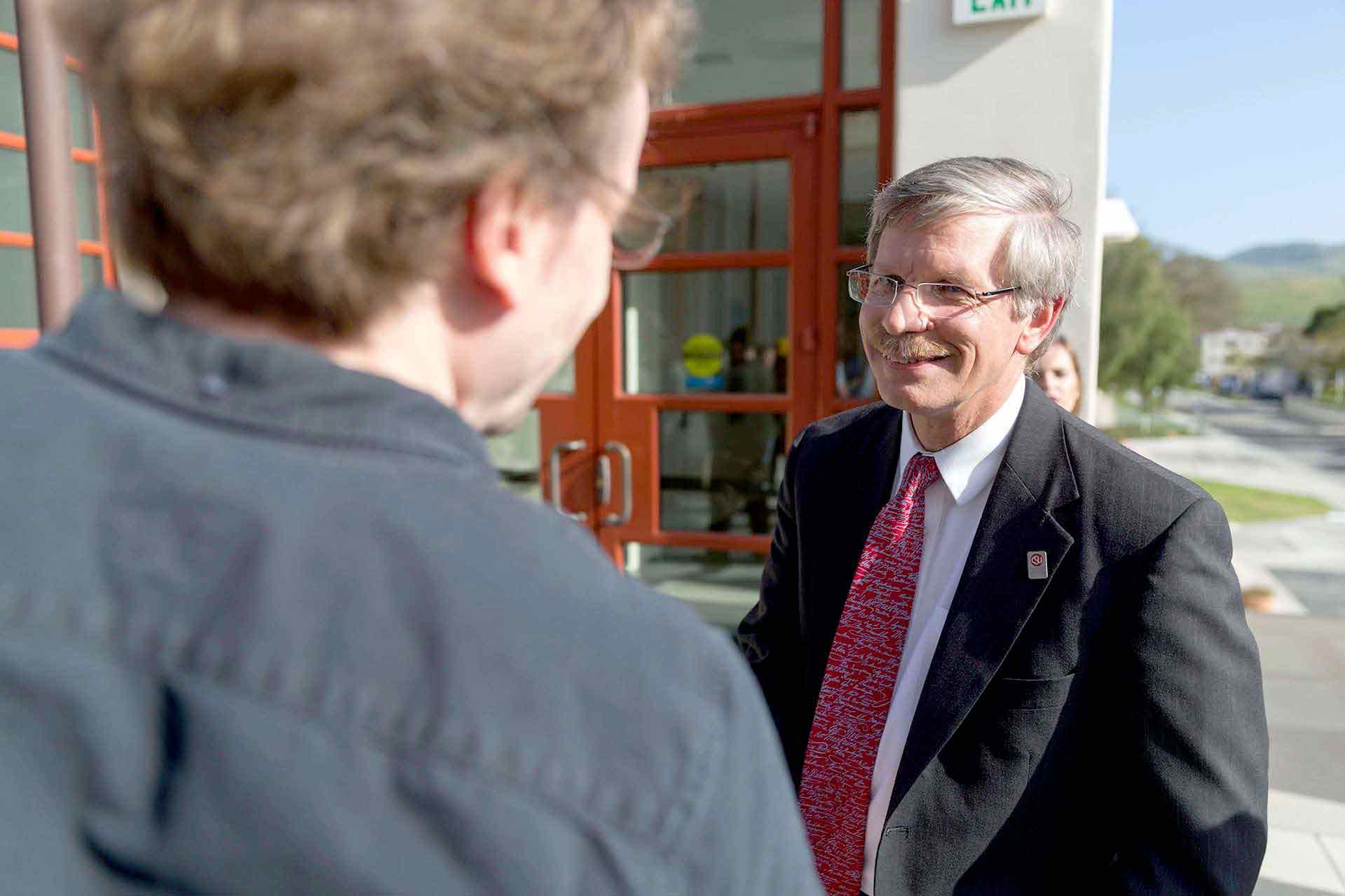 After more than 29 years of CSU service, the last 15 years as a CSUCI employee, Wakelee will retire as Interim Provost and Vice President for Academic Affairs, a post he's held since May 2016. In his concurrent teaching and administrative roles, he's had a strong hand in cultivating CSUCI's academic programs and facilities.
Assistant Provost Elizabeth Hartung says that Wakelee's presence on campus will be missed.
"He has been such an integral part of building this campus," she said. "He has the respect of his colleagues, and served the campus tremendously well."
Wakelee's story spans more than three decades. After receiving his bachelor's degree in political science from Occidental College, Wakelee worked for political campaigns and local non-profits, including service as director of the county's FOOD Share. A higher education career excited Wakelee and led him to earn a master's in public administration from CSUN and a doctorate in educational policy from UC Santa Barbara. He joined the CSUN satellite campus in Ventura in 1989. 
As the center grew, it led to continued plans for a public university in Ventura County. "There was a discussion of a university coming to Ventura County, and it was exciting just to think about what this could become," he said.
The CSUN at Ventura center moved to the CSUCI campus in fall 1999. In 2002, Wakelee formally joined CSUCI as Associate Dean of the Faculty to help continue building the new University.
While teaching classes on American politics, national parks and educational policy, Wakelee also has balanced curriculum development and academic space planning. Before becoming Interim Provost, he served as Assistant and Associate Provost.
 Scott Frisch, Interim Associate Vice President for Academic Programs & Planning, and Wakelee's colleague in the Political Science program, says that a deep commitment to the University's success informs Wakelee's perspective.
"Dan gets things done. He will take on responsibility and see it to the end," Frisch said. "He's like the Energizer Bunny. He just keeps going."
Wakelee says his proudest CSUCI achievement has been the 2012 establishment of the Santa Rosa Island Research Station within the Channel Islands National Park. The interdisciplinary research station grew out of a National Parks course and it allows CSUCI to provide service-learning opportunities.
"The research station has had a huge impact on the park and CSUCI students and faculty," Wakelee said. "It is exciting to see students who have no experience with parks, who come away with a deep appreciation for these wonderful places. Some of them even end up working for the National Park Service."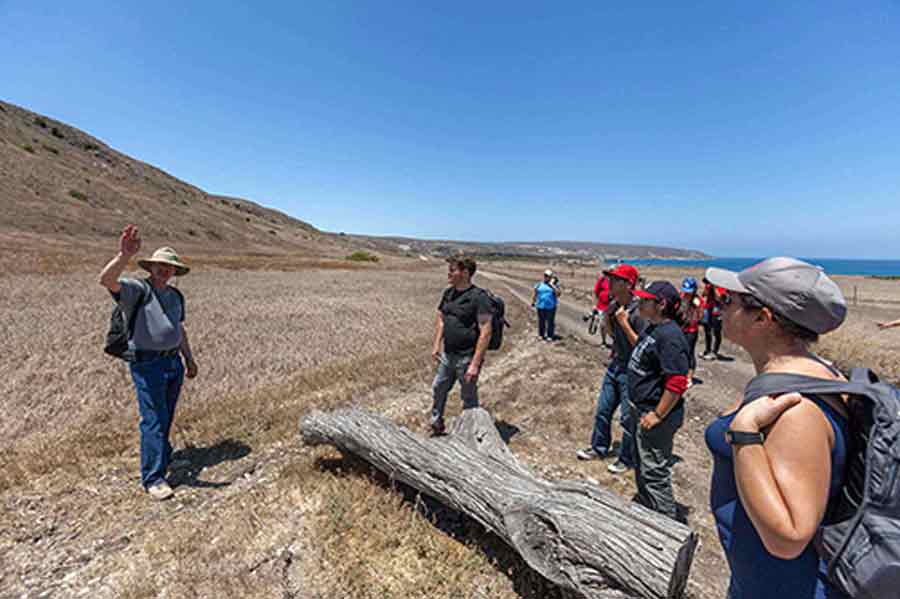 Russell Galipeau, the Park's superintendent and the course's co-instructor, says Wakelee has been instrumental in the CSUCI effort to create Santa Rosa and the park benefits from this research and outreach partnership.
"The University couldn't have tapped a better person for this project," Galipeau said. "Dan thought this could help students in the long-term and he fleshed out the vision on how to do it. Dan structured the program to make it welcoming to all students."
In his retirement, Wakelee plans to stay involved with the Research Station and teaching the National Park class. He's excited to watch CSUCI continue to grow.
"We've always been doing new things — we're not staying in one place," he said. "We have never aspired to just be another state university."
© Spring 2017 / Volume 21 / Number 01 / Bi-annual