Faculty retirements
By Zoe Lance
As the members of the Class of 2017 join the workforce or go on to graduate school, there's another part of the CSUCI community that is also preparing themselves for a new chapter of life — retiring faculty members. It's impossible to sum up long and fruitful careers in academia, but all of CSUCI's retiring faculty loved the opportunity of joining a growing university, the value of academic service and the joy of teaching students.
'THE BEST EXPERIENCE IN MY ENTIRE WORKING LIFE'
For Assistant Provost Elizabeth Hartung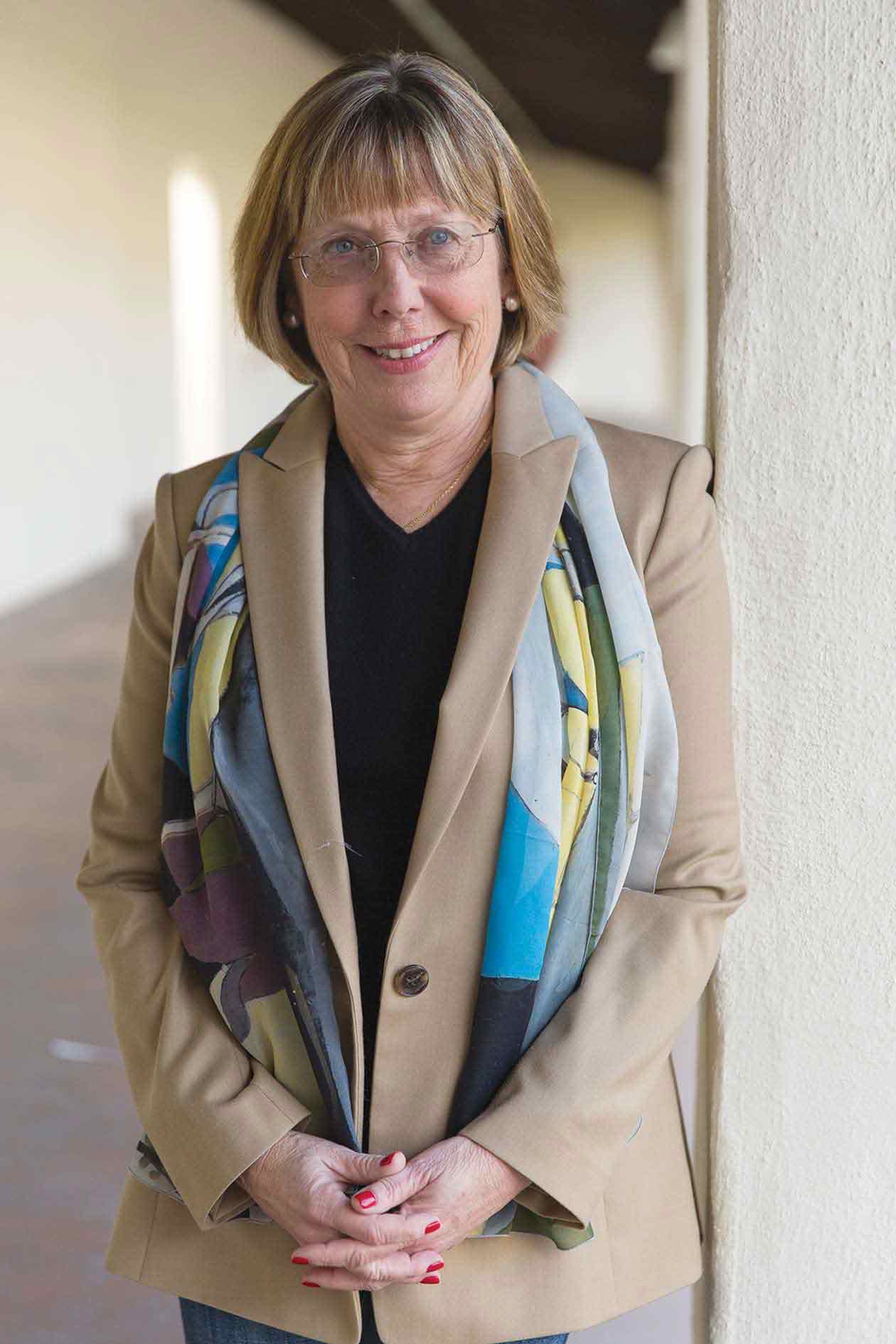 joining CSUCI to build the Sociology and Anthropology programs was a once-in-a-lifetime opportunity. She remembers the camaraderie and excitement of building something from the ground up with kind and open colleagues.
"It was wonderful," she said. "It was truly the best experience in my entire working life."
Before joining CSUCI in 2005, Hartung taught at Fresno State, Southern Illinois University and University of Nebraska Omaha. Her sociology research interests have included teaching issues, social inequality and popular culture.
"To be able to read and write and think and expound and get paid for it is truly the best job opportunity going," she said. "I have felt enormously privileged in the course of my career. I've been very fortunate to do what I have absolutely loved."
In addition to previously serving as Chair of the Sociology and Anthropology programs, Hartung  took on other leadership roles. She served as Chair of the Academic Senate and as Executive Director of the University's Henry L. "Hank" Lacayo Institute for Workforce & Community Studies. She also chaired the system-wide Academic Council for International Programs. As Assistant Provost, much of her work focused on faculty affairs, including recruitment and academic personnel issues.
She is proud of the meaningful connections she's made with her colleagues and students.
"When I think about the Cal State system and this campus, the word that comes to mind is gratitude," she said. "I'm appreciative of the people I've had a chance to learn from and who believed in me. That is the greatest gift."
Hartung is planning to relocate to Spain, where she's looking to spend more time on writing projects. 
When I think about the Cal State system and this campus, the word that comes to mind is gratitude.

Elizabeth Hartung

'THE STUDENTS ARE MY BIGGEST ACCOMPLISHMENT'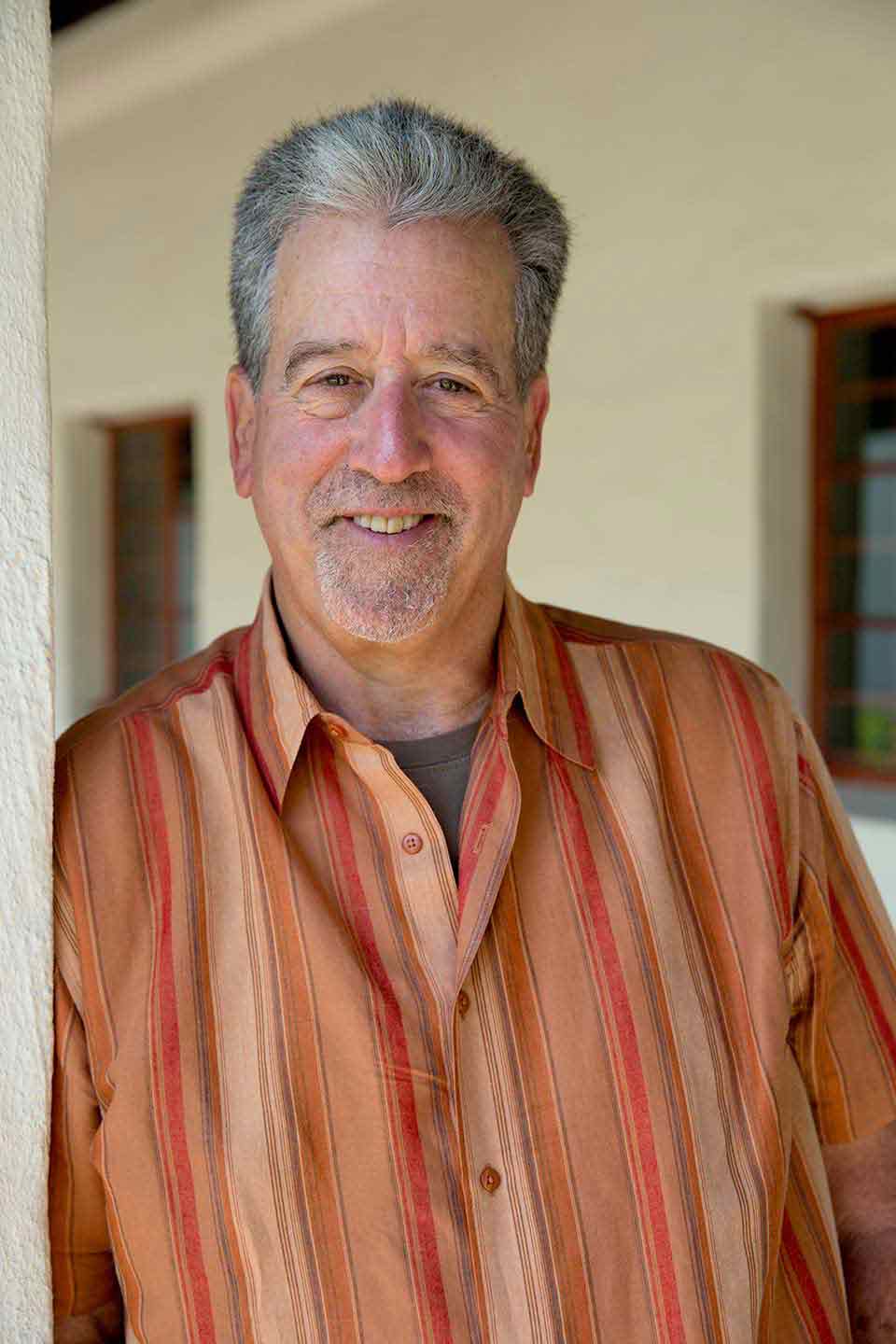 Donald Rodriguez's favorite CSUCI experiences have been outside of the classroom. Since joining the University in 2003, he's taken students on environmental studies trips to places like Costa Rica, Mexico, and Yosemite. He believes in the power of hands-on learning.
"For a lot of these students, this is the first experience in that type of environment, and it's very transformative," he said. "You are completely immersed in nature and students respond in authentic ways: they experience it at a level that many of them haven't before. It's fun to be a part of that."
Rodriguez, Chair and Professor of Environmental Science & Resource Management, was drawn to CSUCI for its interdisciplinary approach and the service-learning opportunities. Before CSUCI, Rodriguez taught at Colorado State University. His research interests center on protected wildlife areas, coastal management and underrepresented audiences in national parks.
He's most proud of his program's progress along with the number of students who have gone on to scientific, public service and teaching careers, where they solve real-world environmental problems. Rodriguez was a first-generation high school and college student in his family, and remembers what it's like to navigate academia for the first time.
"The students are my biggest accomplishment," he said. "I tell students that there are pivotal people that come along in your life that help direct you, help you see your way forward. On the occasion that I've been that for students, it has been the most rewarding thing. My experience is not that far removed from theirs, so I can relate to them on a lot of different levels."
Rodriguez will enter the faculty early retirement program and continue to teach his Costa Rica field course, environmental history and the National Parks class in spring 2018. He also is looking forward to expanding his role on the International Union for the Conservation of Nature's World Commission for Protected Areas, working on a book project about protected areas and a lot of fishing.
Other tenure-track faculty retiring this year include: Harley Baker, Professor of Psychology, who joined CSUCI in 2002; Merilyn Buchanan, Professor of Education and Interim Dean of the School of Education, who joined CSUCI in 2002; Geoff Dougherty, Professor of Applied Physics, who joined CSUCI in 2002; Karen Jensen, Professor and Program Chair for Nursing and Health Science, who joined CSUCI in 2006; and Nian-Sheng Huang, Professor of History, who joined CSUCI in 2002.
© Spring 2017 / Volume 21 / Number 01 / Bi-annual
Harley Baker

Geoff Dougherty

Nian-Sheng Huang

Merilyn Buchanan

Karen Jensen