Josh Rubin finds a business program to balance his wine
By Zoe Lance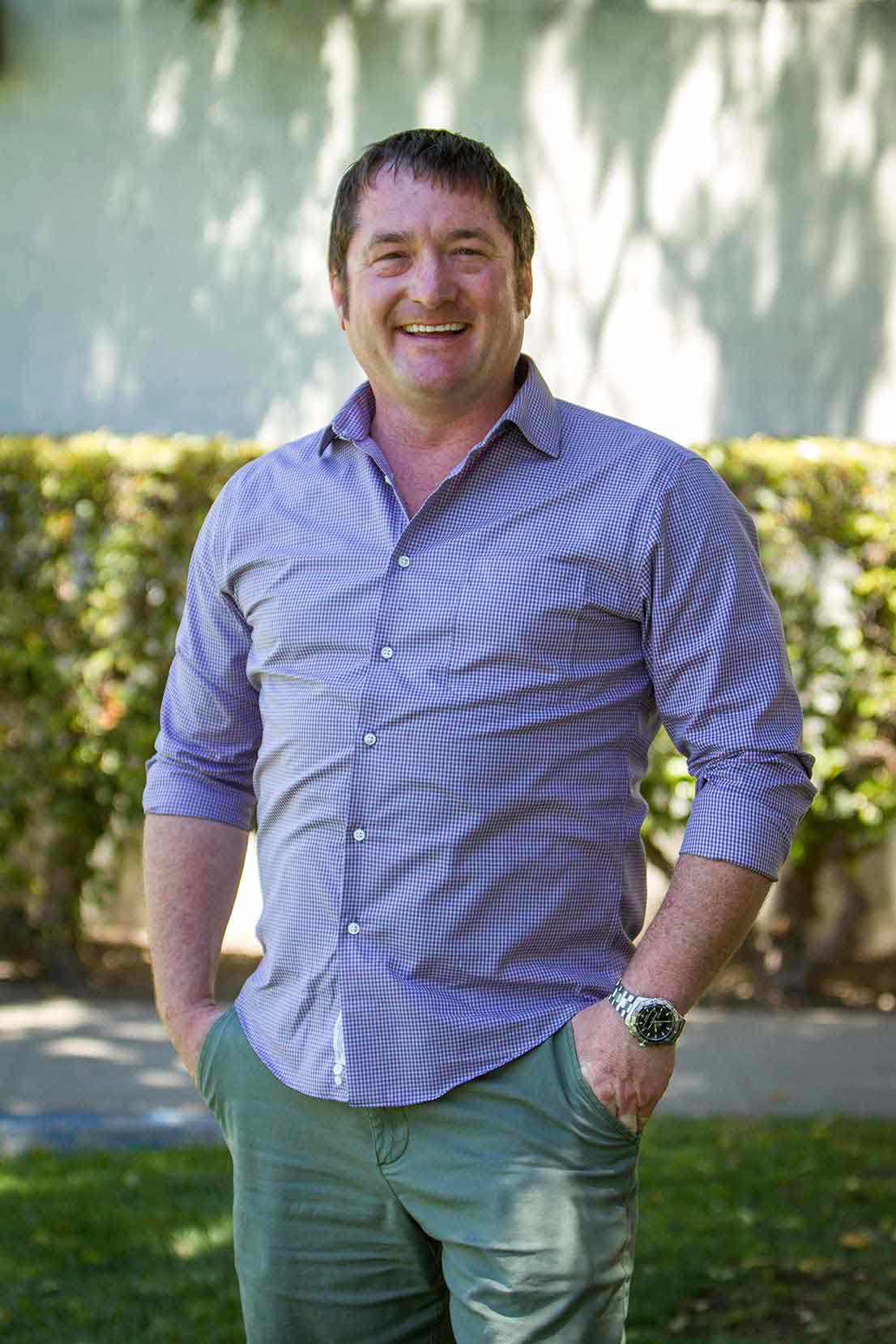 For Josh Rubin, the vineyards he works with are more than just rows of grapes waiting to be made into wine — they're a working laboratory.
Every day he uses concepts he's learning in CSUCI's master's in business administration program — sometimes from class the night before — to inform both his agricultural and management decisions as the vineyard director for Dierberg and Star Lane Vineyards in Santa Barbara.
"It's one thing to read a textbook, but to really convert theory into understanding and practical application is an incredible opportunity," he said. "I'm making better decisions now. That's the ideal case for an MBA. It's a great complement to my previous specialization."
Rubin will complete the program in August, with a degree that emphasizes accounting, finance and operations. He holds a master's degree in viticulture and grape genetics from University of California, Davis, but wanted a MBA to round out his scientific background. In addition to managing 70 employees on three vineyards, he's responsible for developing the vineyard business' budget and farm plans.
"Making sound scientific decisions and sound business decisions shouldn't be mutually exclusive," he said. "The way the science fits in is that you get to make operational decisions that make sense from a scientific perspective."
Rubin turned to CSUCI's program, hosted at the University's Goleta campus. He enjoys the in-person experience.
Making sound scientific decisions and sound business decisions shouldn't be mutually exclusive.
"I wanted an in-class MBA," he said. "There are a million online programs out there with big names, but you're not going to get the same experience out of it. It's the people: there's a really cool blend of other disciplines in our cohort."
Rubin also appreciates his newfound fluency in the language of practical business — before the program, he found accounting and financial statements daunting.
"Now I have the language to back up the arguments I'm trying to make on how science can save us money," he said. "It's the greatest immediate improvement for me."
And on the operations side, Rubin has found his management approach.
"Previously, I was expecting people to perform by the standards I hold for myself, and that's not really correct," he said. "When someone has different strengths than you, it could mean that they are the exact complement that your team needs.
"I think about my team differently now. What can I do to help them excel in the best way possible? Asking and answering that question is a lot of what management is."
© Spring 2017 / Volume 21 / Number 01 / Bi-annual