Lori Volk '05 B.A. Psychology
By Zoe Lance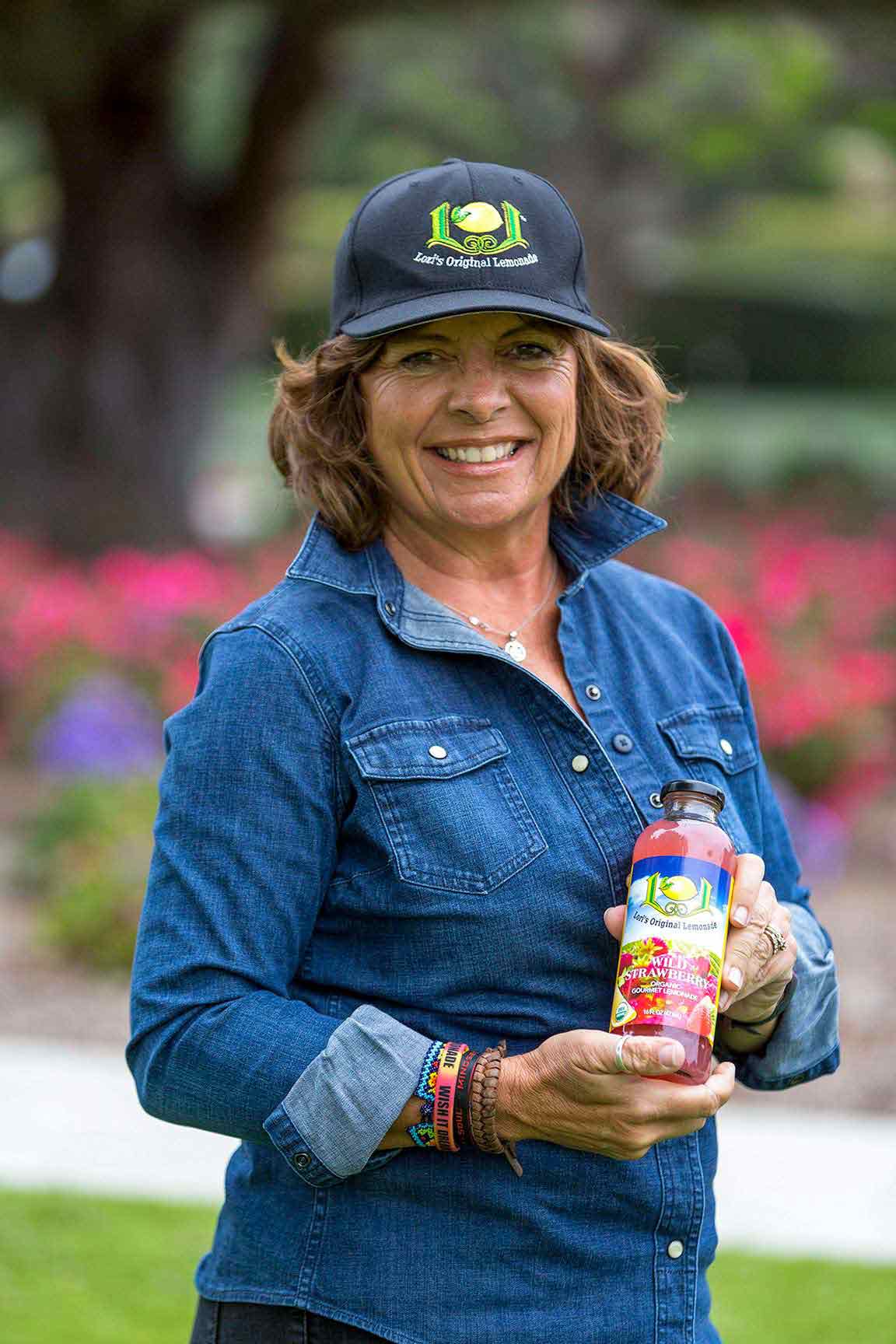 Lori Volk's market trips are a little more special than the average grocery run. When she heads down the beverage aisle, she sees a drink she personally brought to fruition — Lori's Original Lemonade.
"I've been shopping in these stores forever, and to see it there is pretty incredible," she said.
Volk's lemonade is in more than 850 stores in seven different states, including Vons, Albertsons and Pavilions locations in Southern California. The brand has three flavors — lavender, ginger and lemongrass  — with two more on the way.
The road to Lori's Original Lemonade began with Volk's three children. The Ojai native always encouraged her kids to "wish it, dream it, do it" in whatever they did — especially working towards college. After a 30-year marketing career and years of taking classes, Volk decided that she would follow her own advice and get a degree. CSUCI had just been established, and she enrolled in the Psychology program. Volk graduated in 2005.
"Psychology has to do with people: every single day, every single moment of your life you need to be able to understand people and have empathy," she said. "It's very helpful in business. I love people and I'm always trying to understand them and the way they think. There were wonderful professors at CSUCI that gave me the confidence to take things to another level. It led to the lemonade."
When her three kids entered college themselves, she needed a way to pay their expenses. In brainstorming ideas, Volk remembered their childhood lemonade stand and her popular lavender-based recipe. Her inexperience didn't deter her, and she started the company in 2011. She calls herself the company's Chief Believer.
"I wanted to create something that I love and that I wanted to be a part of. I really believed this was going to be a success," she said. "I knew it in my heart. That's all I had."
In 2014, she was named the Woman Business Owner of the Year by the National Association of Women Business Owners in Ventura County. Volk says that finding great mentors and advisors is the key to success, a belief that led her to participate in a women's economic empowerment conference at CSUCI in 2015. She wants to devote more time to community involvement.
"It's important to be a part of forums where young women can learn and have role models," she said. "I have my own mentors and I'm learning every day."
© Spring 2017 / Volume 21 / Number 01 / Bi-annual