By Zoe Lance
CSUCI is home to one of the best nursing programs in California according to a recent survey from RegisteredNursing.org.
Out of 50 ranked colleges and universities, CSUCI sits at No. 11 — higher than eight other CSUs and all of the UCs. The ranking cited CSUCI's program caliber and its graduates' strong ties to the community, as well as its exceptionally high license-exam pass rates.
For the faculty, staff and students in the Nursing programs at the Camarillo campus as well as the Cottage Health System Goleta location, the accomplishment reflects their excellent academics and community commitment. CSUCI Nursing offers several options, which includes one for current nurses seeking a bachelor's degree.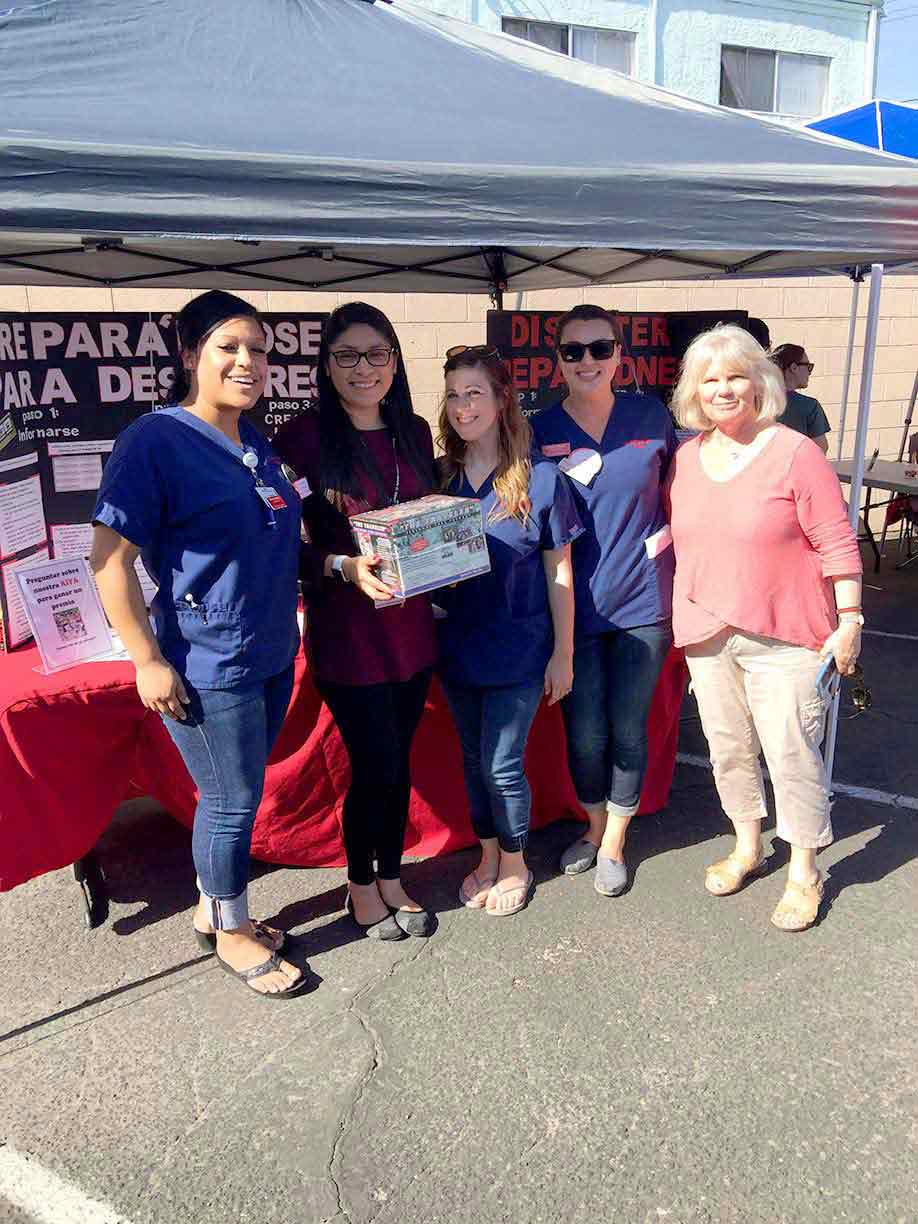 Admission is rigorous. Out of 500 applicants for fall 2017, only 44 students will join the Camarillo campus while only 22 of 150 applicants will attend the Goleta location.
"The ideal student has to come in with their eyes wide open to what nursing is," said Karen Jensen, who started the program in 2006. "They have to be intelligent in science and math, but also be a good communicator and compassionate."
Before they become professionals, nursing students take the National Council Licensure Examination (NCLEX) exam. CSUCI's Nursing pass rates have been nearly perfect in most years and 100 percent in 2016, where all 40 students who took the NCLEX passed. Jensen says that this is no small feat.
"It's hard to do that well and keep it up at that level," she said. "Our students understand the seriousness of what they're doing."
CSUCI students have access to many training opportunities, like the simulation lab. They can practice the skills they need to perfect on workstations and high-fidelity simulators, which are computerized mannequins that mimic a patient's respiration, heart function and neurological signs.
Students will transition to careers in Ventura County hospitals, physician's offices and public health initiatives.
Nursing students also spend many hours volunteering at the Frances Huggins Community Health Clinic, a project that CSUCI students established in Oxnard in 2015. With community partners they provide immunizations and screenings, as well as health education and fitness classes. They also host two annual health fairs.
Jensen, who is retiring this academic year, believes that this dedication sets her students apart.
"I wouldn't be afraid to have any of them care for me," she said. "I know they'd take good care of me and anybody else."
© Spring 2017 / Volume 21 / Number 01 / Bi-annual