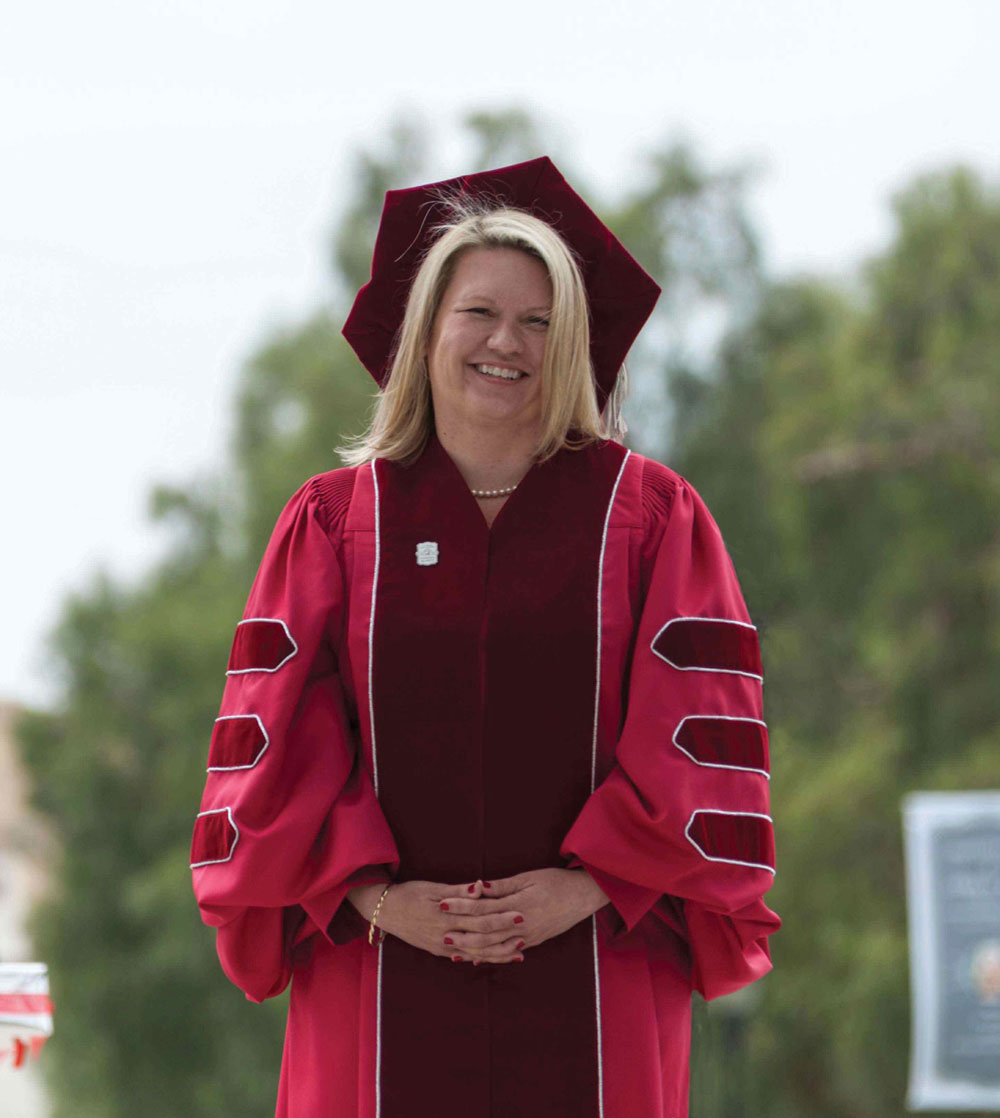 As I wrap up my first year on campus, I have reflected upon all I have learned about the people, culture and values of the entire CSU Channel Islands community. During my first 100 days, I embarked on a listening tour meeting with more than 10,000 members of the CSUCI community. I hosted Bagels with Beck, Burritos with Beck, even Bento Boxes with Beck. I met with students, alumni, faculty, campus leadership, local business and community leaders, donors, legislators and our Foundation Board.
Everywhere I have been, no matter who has been engaged in the dialogue, there has been overwhelming agreement about our fundamental mission – to offer a high quality, affordable education to the diverse students of our region which serves as a pathway for social and economic mobility.
CSUCI is uniquely positioned to enhance the civic and economic prosperity of our community by preparing our students to not just join the future of our innovation economy, but to lead it.
We are not trying to replicate the university of yesterday — we are blazing a new trail in higher education and emerging as a national role model for the future of higher learning. Advances in technology are transforming the workplace at an ever increasing pace and we can scarcely envision the new professions our students will hold in the coming decades. To prepare them to thrive in this new landscape, we are providing innovative ways of learning that extend beyond the four walls of a classroom. We are laying a solid foundation of analytical, communication, critical thinking and problem-solving skills — and a deep sense of curiosity and a passion for life-long learning that transcends any degree program and will serve our students no matter where life may take them.
Moving forward, we will continue to secure new and diverse revenue streams needed to maintain our commitment to student access and success. And we will continue to build an entirely new model of higher education that supports a thriving multicultural campus community. In partnership with our business and industry leaders, we will continue to align our academic programs with state and local employment trends and continue ensuring that the education CSUCI provides is, and will always be, exceptional.
As you read the interesting articles that follow about our CSUCI community, I encourage you to remain involved with CSUCI as we look to the future.
Sincerely,
Erika D. Beck
President
© Spring 2017 / Volume 21 / Number 01 / Bi-annual