Robert Gillett, '06 B.S. Business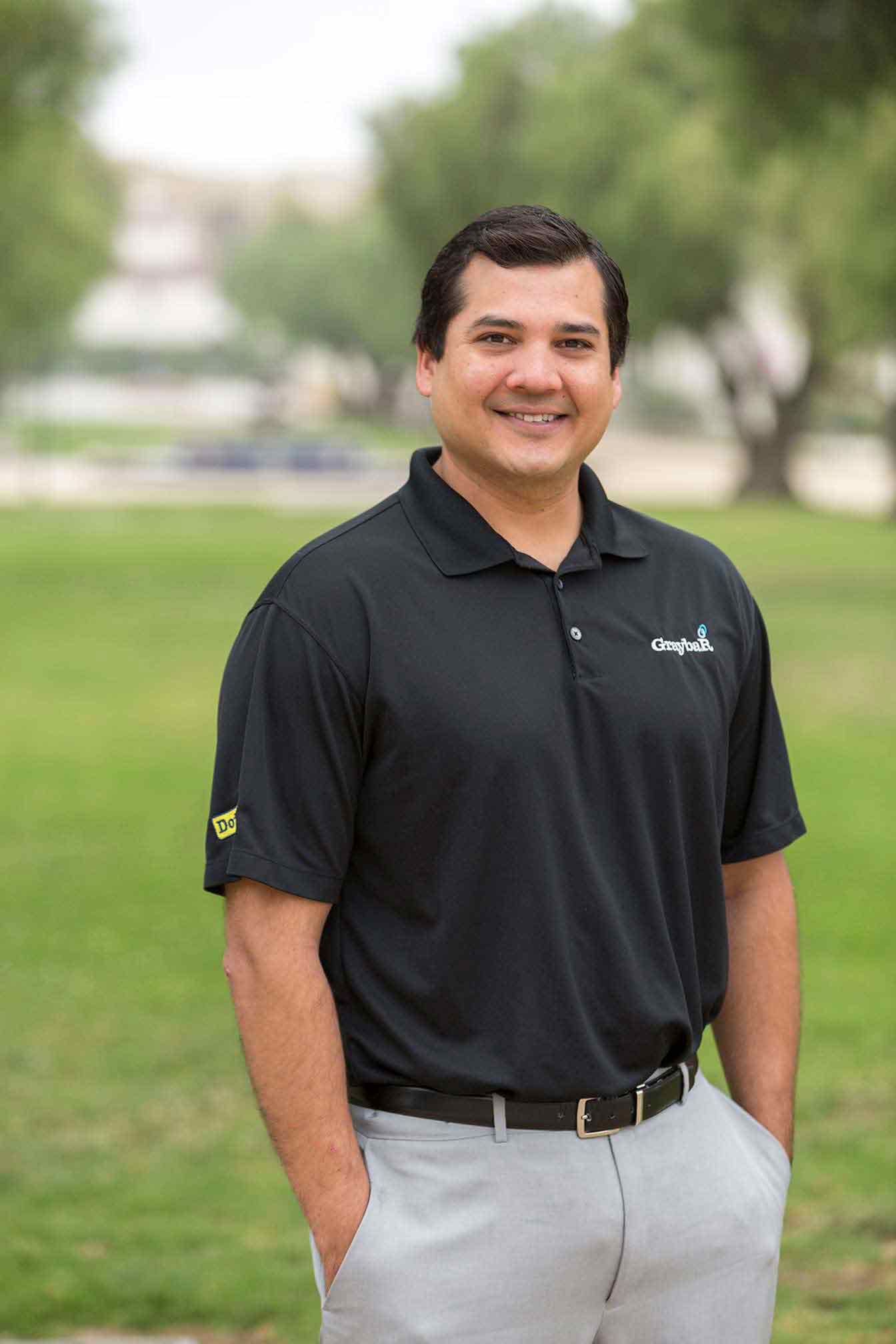 By Zoe Lance
Whether he's on a construction site or talking to potential clients, Robert Gillett always remembers a piece of business advice he learned in a CSUCI marketing class — one that has served him very well.
"Even though you're selling for a company, you're selling yourself," Gillett said. "CSUCI prepared me for the real world by really teaching me about business communication and personal presentation. CSUCI really fine-tuned me."
Gillett has pursued a sales career in the University's own neighborhood. As an outside sales representative for Graybar, Gillett provides supplies and equipment to electrical contractors all over Ventura County. He credits his time at the University for helping him sharpen his business and interpersonal skills.
"Coming to the campus allowed me to hunker down on my studies," he said. "I knew how to act in a professional situation, but it was really hammered home in my courses."
Gillett started his college experience with classes at Grossmont College in San Diego County. He originally wanted to pursue entrepreneurship and had heard about CSUCI's Business program. The campus' proximity to great surf piqued his interest.
"I knew that I needed to go somewhere I could be more focused," he said. "I thought it was so beautiful and unique. I'm a pretty chill guy, so I loved how chill it was at CSUCI."
As a student, he enjoyed CSUCI's small-class dynamic and talking to professors during office hours. He also remembers the campus at its idyllic beginnings, back when the Library was located in the Student Union and the best hangout spots were in tucked-away courtyards.
"It was easy to get books, guidance and any kind of help we needed," he said. "What we were doing was up-to-par with what other leading universities were doing."
The group projects — including a competitive business simulation capstone course — definitely helped. The camaraderie and experience led Gillett towards sales.
"I got to know everyone in my program so well," he said. "The dynamic took me from earning B's and C's to A's and B's."
Wherever Gillett goes in the region, he meets more and more people in his field that also graduated from CSUCI. To him, this comes as no surprise.
"My fellow sales staff and project managers I work with are also Dolphins," he said. "We are so blessed to have a university that's on the rise in such a dramatic fashion and right in our own backyard. It's truly a gem. We're in paradise."
© Spring 2017 / Volume 21 / Number 01 / Bi-annual