By Zoe Lance
This spring, the CSUCI Site Authority Board took critical steps towards a second phase of real estate development for University Glen.
The 32-acre expansion of CSUCI's residential community will provide more housing opportunities for prospective faculty and staff, as well as more community resources for the current residents. The 600-unit project consists of 310 market-rate apartments, as well as 170 senior age-restricted apartments and 120 for-sale town houses and single-family homes. New amenities will include a clubhouse, pool and other multi-use spaces.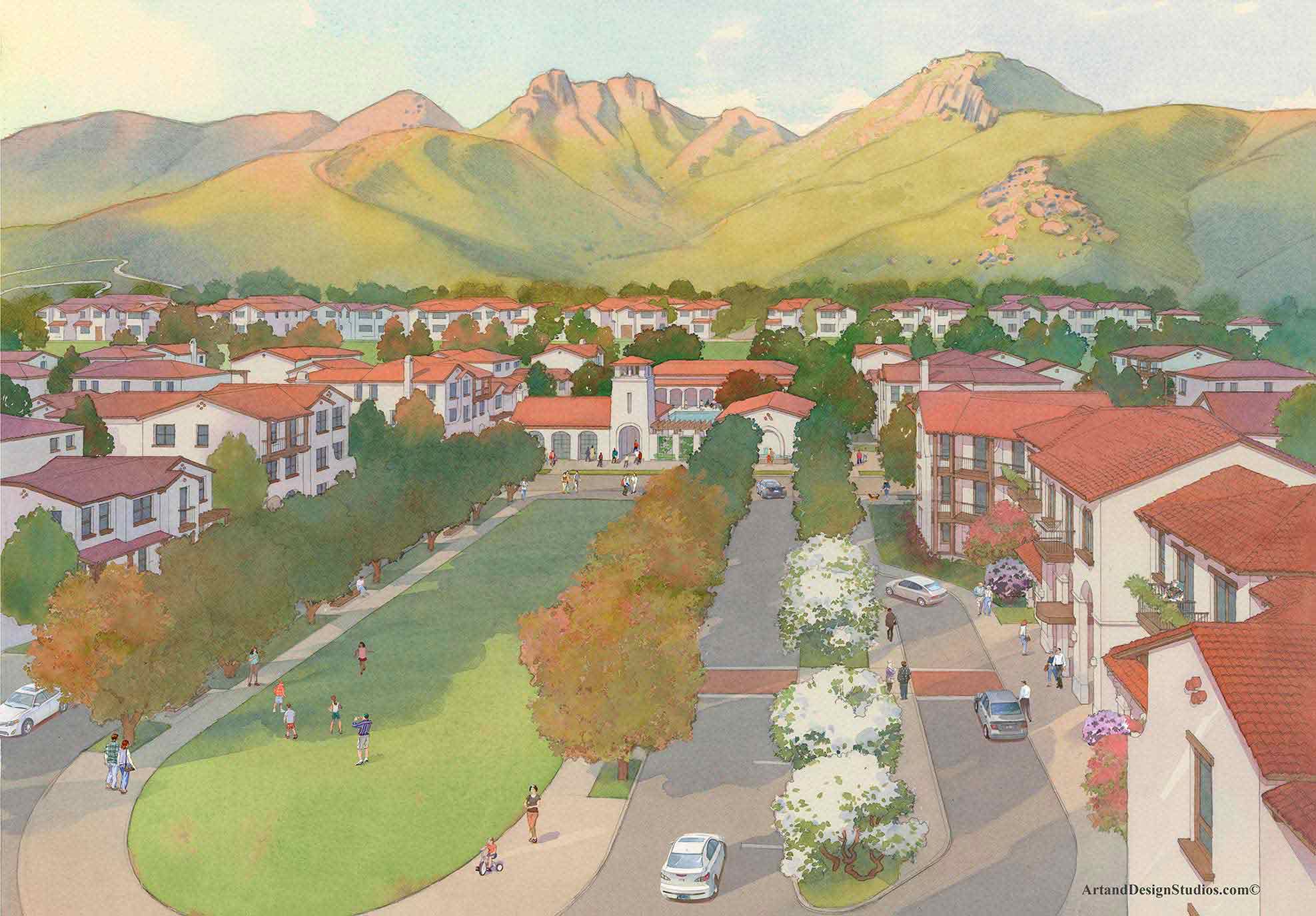 Since fall 2016, the Site Authority Board has been assessing the project's environmental impact and holding public hearings in anticipation of breaking ground in summer 2018. Over the remainder of 2017 and into 2018, the Site Authority Board will present their plans to the CSU Board of Trustees, finalize the development agreement and begin final design efforts.
"We are very excited about what this last phase of the development will offer to the University Glen community," said John Gormley, Assistant Vice President for Facilities Services. "We are trying to further support our faculty and staff, as well as people who are at the end of their professional careers, and find ways for them to give back to the University and the University to them."
This phase has been made possible through the University's partnership with Kennedy Wilson. The global real estate investment company acquired the leaseholds to the University Glen community and the adjacent Town Center in Aug. 2016 for $81 million. The agreement allows CSUCI to pursue this campus expansion and put development revenue towards supporting University operations.
Kennedy Wilson's proposals for additional University Glen development met both the company's and the University's goals to build a mix of housing options, provide community amenities and consider childcare needs.
The University Glen expansion is part of the CI 2025 initiative, a long-term plan to continue to increase the University's student enrollment. The plan consists of several real-estate and construction projects that will keep pace with both student and greater community needs. Related campus developments include the recent extension of Islands Cafe and the grand opening of the Santa Rosa Village student housing community.
For more information, visit the CI 2025 website, www.csuci.edu/ci-2025/. 
 © Spring 2017 / Volume 21 / Number 01 / Bi-annual