By Zoe Lance
A few years into her academic career at CSUCI, Jennifer Rueda '18 got a job as a student engagement and outreach mentor with Peer Education and Equity Programs (PEEP). The Health Science student knew that she'd be talking to Ventura County high schoolers and their families about going to college. But she didn't know that she was about to unlock an entire support system of CSUCI staff and peers in PEEP, leading her to feel more connected to the campus.
"During my first two years here at CSUCI, I didn't venture out and ask for the support I needed. This was for many reasons, including feeling out of place, being intimidated to speak up, and simply not knowing who to go to for support," she said. "Once I became involved with an organization on campus, this new network guided me. This role helped me gain various skills and learn how to help other students."
CSUCI's array of student success initiatives help students like Rueda have life-changing experiences. They engage in peer-learning communities, assume leadership and mentoring roles, participate in faculty-led research, spearhead community service projects and more than shape their path to graduation and beyond. Since 2010, CSUCI's Student Academic Success and Equity Initiatives (SASEI) have leveraged $25.6 million in external funding to strengthen services and facilitate student success in Ventura and Santa Barbara counties.
The impact of these initiatives has led CSUCI to formally launch Channel Your Success, a campuswide campaign that will help the University community understand the magnitude of this work and advance equity and inclusion. The campaign will officially kick off in fall 2018.
There are so many opportunities for them to become a successful navigator of their own success at CSUCI.

Amanda Quintero

"There are so many ways that our students can channel their success," said Executive Director of Student Academic Success and Equity Initiatives (SASEI) Amanda Quintero, Ph.D. "There are so many opportunities for them to become a successful navigator of their own success at CSUCI."
The core elements of Channel Your Success are a wide-scale peer mentor referral program, as well as culturally relevant practices to support social transition and student engagement among first-time freshmen and second-year students, particularly Latinx/Chicanx and first-generation students. Faculty and staff have already found great success in these practices — Quintero says that programs like Noche de Familia and the ¡Sí Se Pudo! graduation celebration foster student connection.
"We want our students to be deeply involved and immersed in a culture of engagement on campus," she said. "At these events, we really look at how you channel your success in terms of your full identity — not just your academic identity, but how you're contributing to the community, how you might be uplifting someone else or how you're uplifting yourself."
Channel Your Success is grounded in the work CSUCI is doing for the CSU's Graduation Initiative 2025, a plan to raise graduation rates for 475,000 students across 23 campuses. By 2025, the University must raise the four-year freshmen graduation rate from the current 25 percent to 40 percent and the two-year transfer graduation rate from the current 42 percent to 54 percent. It also must erase the achievement gaps for undergraduate minority and Pell Grant-eligible students.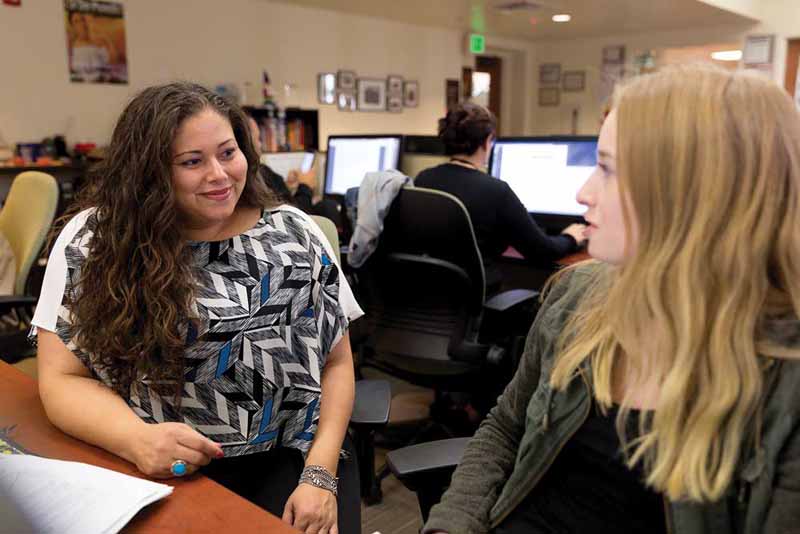 "There is a moral imperative that we all do a better job, that we all change as institutions and that we begin to look at bottlenecks in a meaningful way that's going to help students ultimately complete their goal, which is to earn a four-year degree," Quintero said. "We know that our students' success is largely not an issue of ability. This commitment to eliminating the equity gaps is a necessity to move into the next frontier of higher education."
Rueda also believes that the campaign will be aspirational and empowering for her peers, helping them to take advantage of the support at their fingertips.
"Channel Your Success involves mentors going out to find students that need additional support and guidance," she said. "Once students know that there are initiatives and individuals on this campus ready to help them through their journey at CSUCI, Channel Your Success will resonate with them."
Return to the Table of Contents
© Spring 2018 / Volume 22 /Number 01 / Bi-annual