By Zoe Lance
Plan first semester block scheduling for first-year students to ease the transition into college-level coursework. Check!
Adopt an e-transcript reader program to evaluate transfer credit faster and easier for incoming students. Check!
Create a Curriculum Action Team to streamline students' curricular paths through their majors. Check!
These are all initiatives that CSUCI has implemented to enhance students' educational experiences, based on the work of the Strategic Initiatives Steering Committee. The committee has been charged with sponsoring campuswide conversations to develop, refine, prioritize and recommend strategic initiatives to President Erika Beck.
"I wanted the campus to engage in a deliberative, broad exercise to talk about our future direction and solicit ideas from the broader campus community," Beck said. "The committee represents students, faculty and staff, and I wanted them to initiate a dialogue about our future direction and identify the concrete steps we need to take in order to realize our collective vision."
A proposal like increasing advising in pre-professional programs isn't couched in just student success, but also academic excellence.

Provost Geoff Chase

Comprised of student, faculty and executive leadership, the committee utilized feedback from the entire campus community to develop strategic initiatives within four key areas. The initiatives include educational excellence, student success, inclusive excellence, and capacity and sustainability. Above all, the initiatives foster the University's mission of placing students at the center of the educational experience.
"One of the exciting parts of this process is seeing how the individual proposals overlap in interesting ways," said Provost Geoff Chase, the committee chair. "A proposal like increasing advising in pre-professional programs isn't couched in just student success, but also academic excellence and inclusive excellence. It's been an opportunity for the University to come together and ask, 'How can we work together in new ways to better serve our students?' "
The committee began its work in spring 2017 when Beck charged Interim Provost Daniel Wakelee with launching a strategic initiatives planning process. In fall 2017, Provost Chase continued the planning process and charged four subcommittees to lead campuswide discussions on both short-term and long-term strategic initiatives. Much of the work is connected to other top campus priorities, including increasing four- and six-year graduation rates and expanding immersive learning experiences where students are able to apply their learning to help address real-world challenges.
Chase and the other committee members have made it a priority to share their ideas with the campus by presenting to campus stakeholders, sponsoring online surveys and organizing World Cafés. At these events, attendees worked in small groups to parse out ideas, ask questions and provide input on University priorities.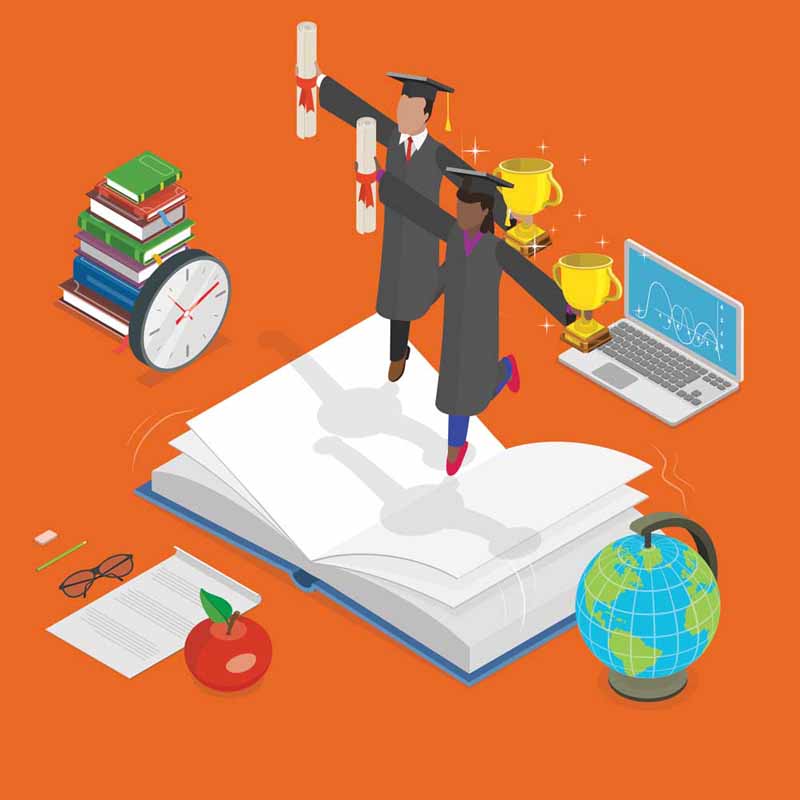 "The degree to which the campus has been supportive of this process has been gratifying," Chase said. "One of the wonderful things about the CSUCI community is that they are engaged — they care deeply and they're willing to put in the work. We've kept the process going and helped everyone understand that this is an iterative process of looking at something and getting specific, and then stepping back to look at the big picture. They've had opportunities to draw connections between the different components and gain a broader picture of the University as a whole."
While some of the committee's recommendations are longer-range initiatives that will take time and additional resources, like improving the community college pipeline and expanding access to online courses, they've already made an impact in short-term projects. Beck is looking forward to seeing how the impact of these initiatives resonate for future students.
"I am immensely proud of the quality of the work we have completed to this point and the dedication of the entire campus community to seeing it through to fruition," she said. "The committee will continue to engage the campus moving forward, making sure people understand what we are doing and the progress we are making. It will have a transformative impact on the University and the quality of education we offer."
To learn more about the new strategic initiatives visit: go.csuci.edu/si
Return to the Table of Contents
© Spring 2018 / Volume 22 /Number 01 / Bi-annual