By Zoe Lance
In December 2018, CSUCI Anthropology Professor Colleen Delaney and a team of fellow anthropologists used their expertise to help families affected by the Woolsey Fire.
In natural disasters, people don't just lose everyday items — fires also take photographs, mementos and even loved ones' ashes in cremation urns. The contents of those urns are also referred to as cremains, and they are recoverable if attended to quickly and carefully. As an archaeological anthropologist, Delaney is uniquely equipped to help with this kind of excavation. Her research interests focus on the physical things we make, use and interact with every day.
"A lot of people think that archaeologists just dig up old things," she said. "But we have a skill set that can help with this work, and help people find some solace and closure."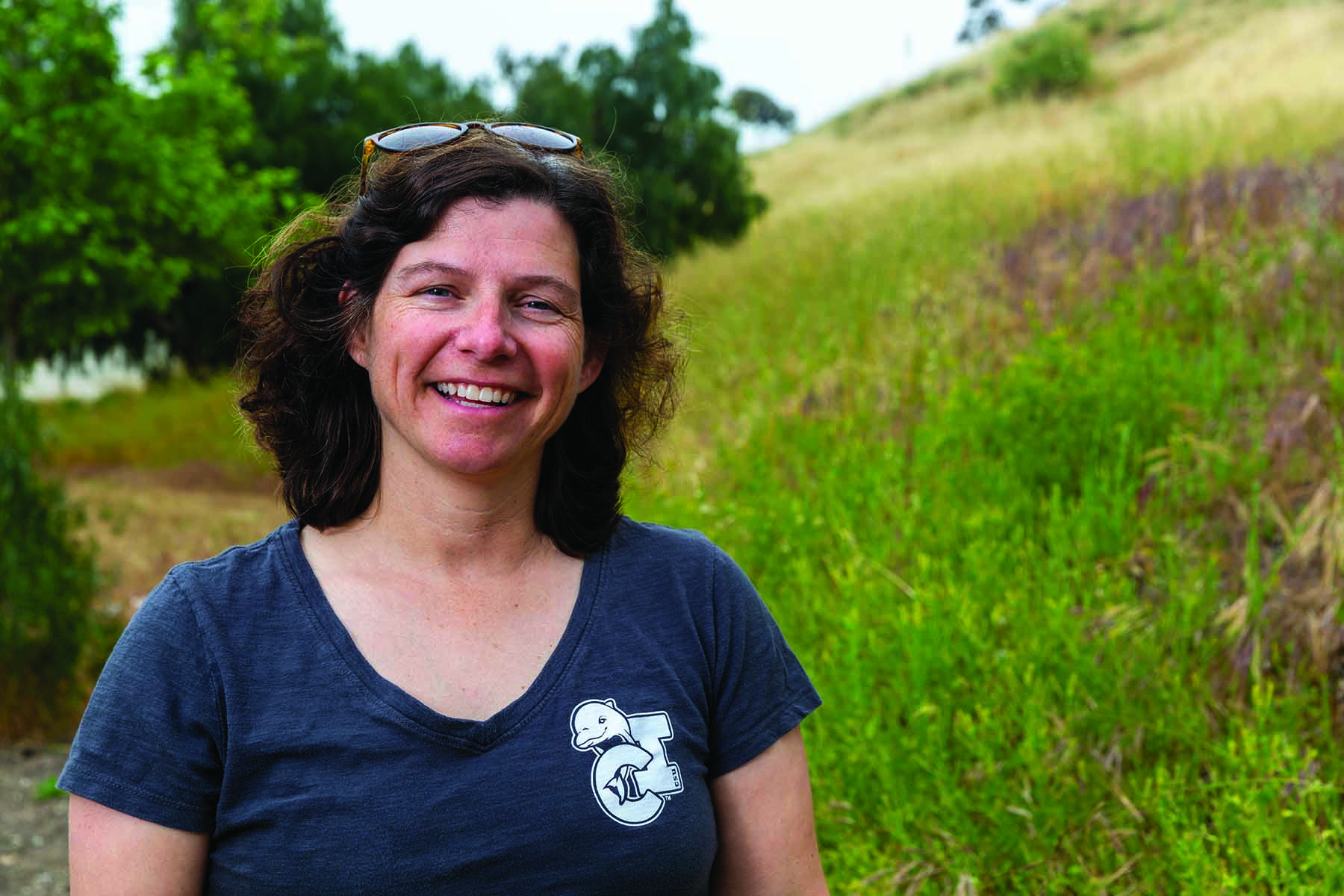 In the aftermath of the fire, the Institute for Canine Forensics, a nonprofit based in Northern California that uses trained dogs to recover cremains, put out a call for anthropologists interested in helping recover cremains. Delaney responded, and was sent to the house of a family looking for their mother's urn.
Recovering cremains is a painstaking process. When she arrived at the burned-down home, Delaney and three other anthropologists walked the property with the family as they described the layout and where they placed the urn in the house.
"It's a bit of therapy and a bit of archaeology," Delaney said. "You have to listen to them as they recount memories and what they lost, and form a connection with them."
Once the team had an idea of where the cremains could be, they sent the dogs to sniff around. They then found a pile of fallen terra cotta tiles from the roof, which had partially protected items by creating a nook. Underneath a pile of wet books and a familiar woven textile, they recovered the bag of ashes.
"We were really lucky — the way the fire happened and the way the roof fell to protect it, the bag of remains did not explode," Delaney said. "When we found the remains, it was very emotional. They could fulfill their mother's last wish of scattering her ashes." 
Fires not only change peoples' lives, but the physical and cultural landscape of the places we live and work in. According to Delaney, scientists can find remains of structures and deduce their histories after a fire to help understand it.
"Fire destroys things, but it also makes it easier to see what was underneath," Delaney said. "We're able to then document new types of sites that people didn't know about or remember, and paint a better picture of how people have lived throughout time."
Delaney is continuing this line of her work. This summer, she will work on a project at CSUCI. The 2013 Springs Fire uncovered a small, historic building on a hillside, and she and a team of students will excavate the site. Through this project, they are looking to learn more about campus history.
"Historians and anthropologists integrate our work into the bigger story of life — we study something so we can prevent it from happening in the future," she said. "There's an applied approach to archaeology that many people don't quite realize, and the reason why we document the past is to inform the present." 
Return to the Table of Contents
© Spring 2019 / Volume 23 /Number 01 / Bi-annual