Hockey Club celebrates its first season of games
By Zoe Lance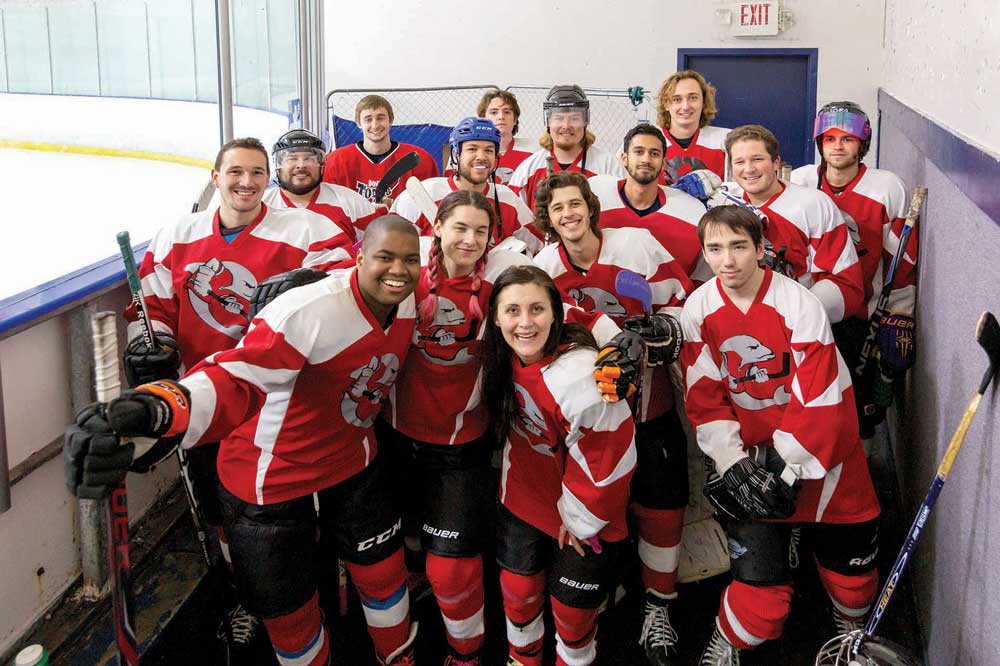 If you find yourself at the Iceoplex skating rink in Simi Valley, you'll see a group of players sporting jerseys with a fierce, stick-wielding Ekho, having the most fun out of everyone on the ice. This is the CSUCI Hockey Club, a team of students who play for the love of the sport.
"Being in the Hockey Club made my CSUCI experience," said Armon Ebrahimian '19, B.S. Business, who served as the club's Vice President. "It's been wonderful seeing how everyone has grown as players and the team's chemistry."
2018-19 was the first academic year that the Hockey Club played league games. From September to February, they played 18 non-contact games against other adult players from across Ventura County. There are about 15 players on the coed team, with skill levels ranging from first-time-on-the-ice to born-holding-a-hockey-stick.
"One of the aspects that makes CSUCI what it is, is inclusivity and this club embodies that," said Emily Teems '19, B.A. Communication, who served as the club's Treasurer. "It doesn't matter who you are or where you come from, everyone is welcome to join and play. That's really special."
Both Ebrahimian and Teems found the hockey club as new transfer students. Ebrahimian, from San Jose, has enjoyed playing goalie since high school. He found the club's table during orientation and had joined the team last year. Teems, from Santa Clarita, has been playing ice hockey since she was 11 years old and prefers being a winger. She overheard a group of students talking about the club one day and was immediately interested.
Both agree that the club helped to define their CSUCI student experience.
"Once I had a leadership role on campus, I branched out and met more people," Teems said. "I never thought I would be on a school sports club. I really enjoyed the responsibility."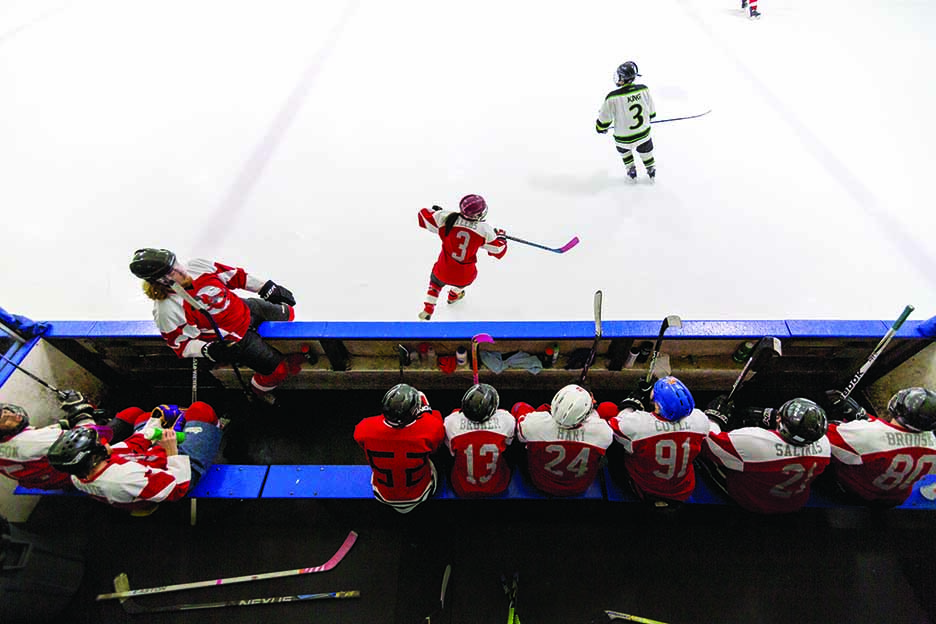 Lauren Zahn, CSUCI Campus Recreation's recreational sports assistant, is the club's staff advisor. The students' commitment to the club and their focus on community building really impressed her. In April, the Hockey Club earned Campus Recreation's Sports Club of the Year award.
"They were determined to build the club and really focused on teamwork and getting people to their games," Zahn said. "They have a passion for hockey and the club's leaders put in a lot of hard work."
While both Ebrahimian and Teems recently graduated, they are both looking forward to seeing the club grow.
"When students hear that there's a hockey sports club, their eyes light up and they start asking a bunch of questions," Ebrahimian said. "It was cool to hear the word spread and that people attended games to support us."
For more information about the CSUCI Hockey Club, follow them on Instagram @csuci_hockeyclub.
Return to the Table of Contents
© Spring 2019 / Volume 23 /Number 01 / Bi-annual