Kenneth Wiseman, '19 B.A. Psychology
By Marya Jones Barlow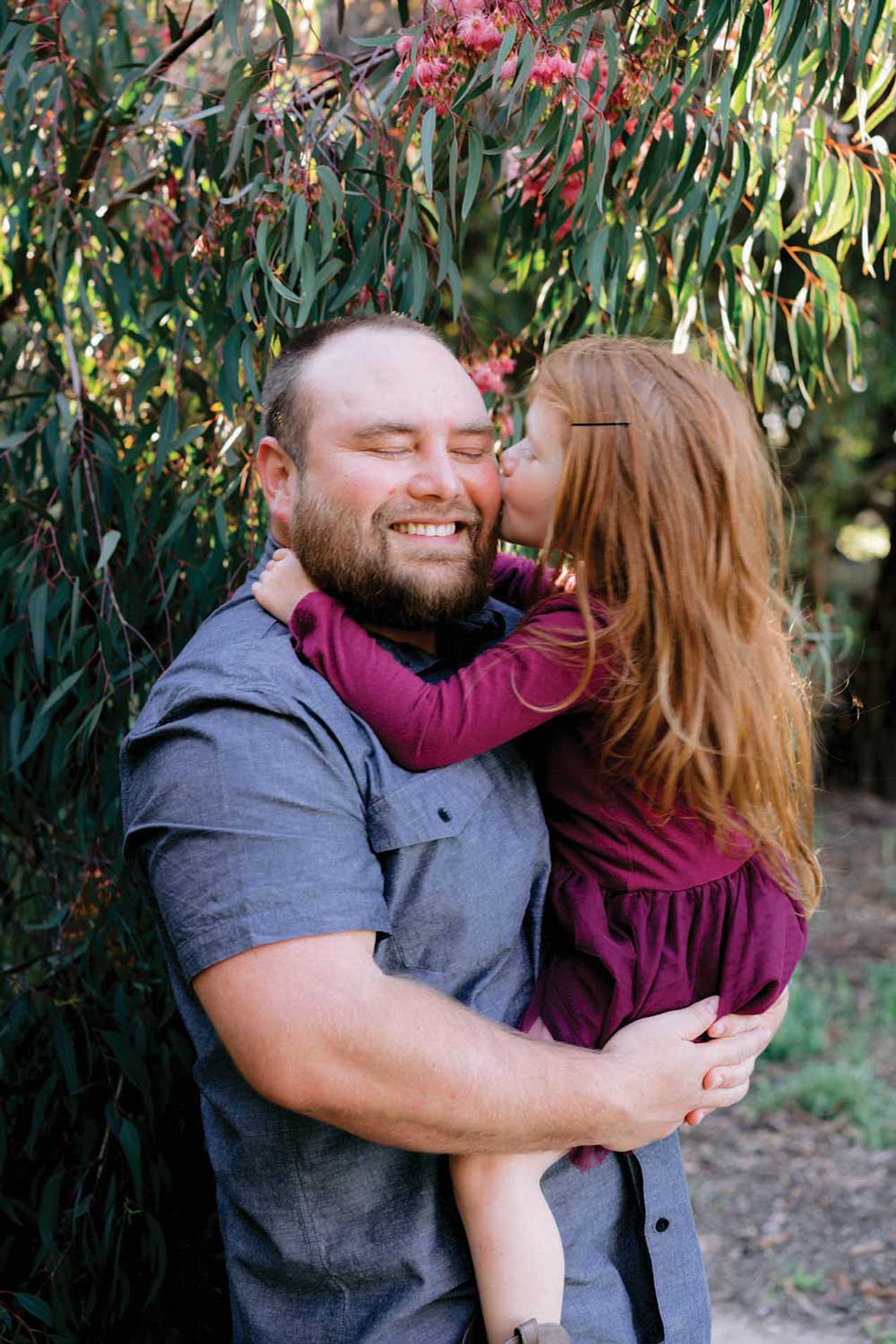 Kenneth Wiseman is proof that it's never too late to become who we want to be.
He grew up in a dysfunctional home, surrounded by drugs and chaos, sleeping on the floor of a double-wide trailer occupied by 14 kids and six adults.
At age 14, he started abusing hard drugs. He spent his teenage years in and out of juvenile detention and on probation. After losing his mother at age 19 and becoming homeless, Wiseman hit rock bottom and sought help for drug addiction.
Today, he's nine years clean and sober, happily married, and the proud father of four-year-old daughter, Harper. He recently graduated with a 3.8 GPA and a bachelor's degree in Psychology from CSUCI's Extended University in Goleta. His next goal is to join a law enforcement agency and fight crime in his hometown of Placerville.
"I want to do whatever I can to help prevent other children from having to live a life where drugs are more important than their own lives," he said. "I want to find a way to stop people from ruining their lives and the lives of their children. More importantly, I want to find that little boy that I once was and save him before it's too late."
Wiseman says CSUCI Extended University's Psychology program, with its small classes and close-knit community, set him up for success.
"I would recommend my program because of the faculty members, the high level of learning, and the people you meet along the way," he said. "The smaller classes allowed me to form strong personal relationships, and because of that I have made lifetime friends that I will cherish forever. All of the professors were very caring and passionate about teaching. For example, Professor Kimmy Kee-Rose made it a point to call me during the wildfires to make sure my family and I were OK. Moreover, I have to acknowledge (Advancement Administrative Specialist) Clara Valdovinos-Magana because she went above and beyond to make sure my cohort had everything we needed to succeed."
Wiseman obtained his associate degree in Administration of Justice from Folsom Lake College in 2017. At CSUCI, he earned honors each semester and was inducted into the Mortar Board National Honor Society and Gamma Beta Phi Honor Society while also working as a security guard.
After graduation, Wiseman hopes to enter a criminal justice academy near his hometown of Placerville and one day become a sex crimes investigator.
"I was on the wrong side of the law for a good portion of my life and I want to use that inside knowledge to be successful," he said. "I am proud of the man I am today. I am proud to be a husband, father and friend. I am proud to have been clean and sober for over nine years. I am proud of the life I have created. I am proud of achieving a higher education. I am proud of never giving up when the whole world was against me, when I had nobody but myself, and when the only thing I could do to get through life was to remember what I had been through and have hope for the future. Now I want to help people, I want to make a difference in the world, and I want to change lives."
Return to the Table of Contents
© Spring 2019 / Volume 23 /Number 01 / Bi-annual