Nicole Blair, '18 Master of Business Administration
By Marya Jones Barlow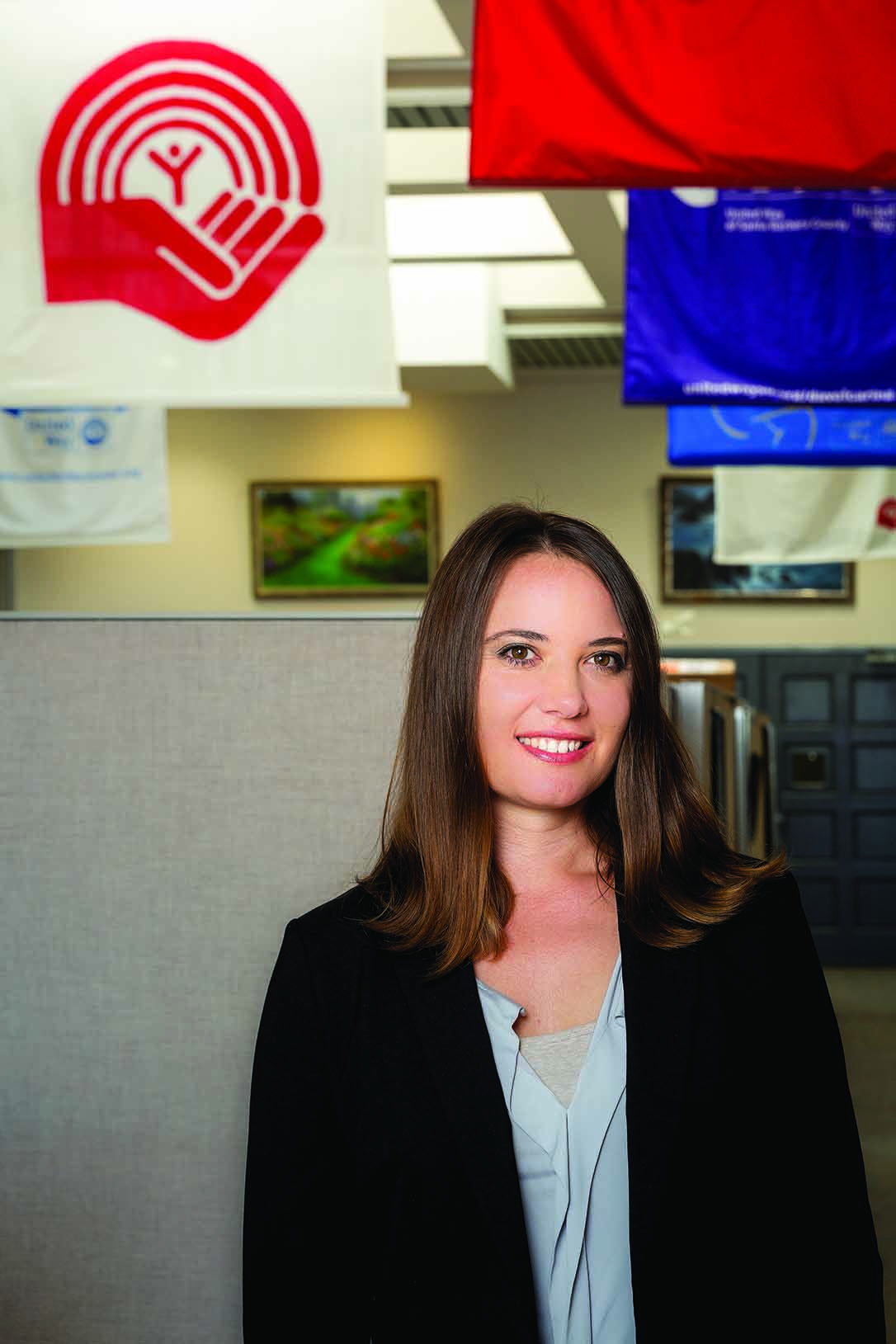 If there's a humanitarian crisis in Santa Barbara County, you can probably find Nicole Blair working behind the scenes, quietly, passionately and efficiently.
As finance and administration manager at United Way of Santa Barbara County, she handles the money and logistics so the nonprofit can improve lives, communities and support the region's philanthropic needs.
Last year alone, United Way of Santa Barbara County distributed $4.59 million raised from community partners in support of local literacy, financial stability and health initiatives. During and after the Thomas Fire and Montecito Flood, the organization raised and distributed over $2 million to fund 20 organizations and 421 families. It also subsidizes many ongoing programs including free tax preparation, literacy programs, Fun in the Sun summer camps, and annual Days of Caring.
Blair provides diligent financial oversight of each of these programs. She also manages an annual budget of approximately $3 million, supports the organization's CEO, payroll and human resources for 15 staff members, and maintains compliance with private foundation grants and annual audits.
"I love what I do," she said. "I'm inspired by my team because they work so hard for our community that it makes me want to be the best I can be to support them. When I can help someone understand their payroll check or retirement benefit contribution — or run a successful full-scale audit where I tell a whole story about the organization's financials ­— those are times I feel like I've done my part."
A Santa Barbara native, Blair earned her undergraduate degree in biopsychology at University of California, Santa Barbara in 2006. She took a job as an office assistant at DKB Resources, a small company that developed circuit boards used in the aerospace industry, and quickly worked her way up to quality manager.
"It was an invaluable experience to work in a small, entrepreneurial company with a great mentor," she said. "I took over accounting and helped develop a quality management certification for the company. During that time, I realized I had a proclivity for accounting and wanted to learn more."
Blair took accounting courses at Santa Barbara City College and Alan Hancock College as she climbed the ranks, moving from DKB into finance roles in the nonprofit sector. She became a staff accountant in 2010 at Santa Barbara Neighborhood Clinics and joined Domestic Violence Solutions as controller in 2013. In 2016, Blair began pursuing her M.B.A. at CSUCI's Goleta campus.
"I always wanted to further my education and improve myself. If I could, I would be a perpetual student," she said. "I looked around and I felt that CSUCI's M.B.A. program was the best value and the most accessible. It was close by, I could work during the program, and I wouldn't have to go into debt or take time off from work to do it."
She wasn't disappointed. Blair says she enjoyed high-quality professors, close-knit small classes tailored to working professionals, and team projects that she could apply in her own workplace. She also participated in a 10-day study abroad trip to Spain, where students enjoyed exposure to global business and cultural experiences.
In 2017, Blair joined United Way of Santa Barbara County as finance and administration manager.
"There are things the program helped me to develop that I draw upon regularly now," she said. "Critical thinking, presentations, group projects. It's really helped me become more solidified in my position and improve my professional and managerial skills."
Return to the Table of Contents
© Spring 2019 / Volume 23 /Number 01 / Bi-annual