by Zoe Lance
Alicia Virtue sees the John Spoor Broome Library as more than just a place to borrow a book, study for a test or use a computer.
"It's a holistic network of support services that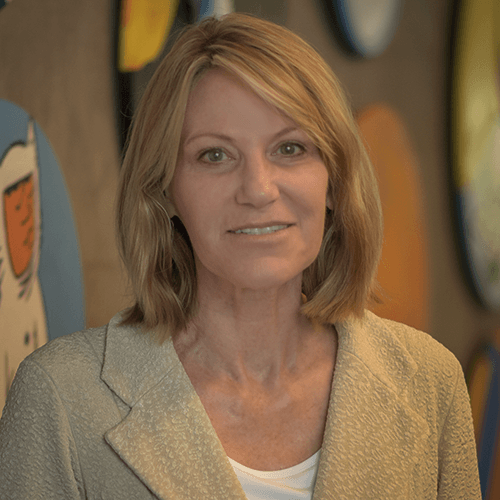 bridges the technical and financial gaps for a student's educational experience," Virtue said. "It's an inclusive, scholarly environment that I want to support and help grow."
Virtue joined CSUCI as the Dean of the Library in June 2019. She believes that the library plays a pivotal role in academic success, giving students the knowledge and technology to be successful both in and out of the classroom — especially those from historically underrepresented communities.
"I worry about the equity gaps that these students experience," Virtue said. "These gaps are barriers to achieving their academic goals, and I see the Library and all of its services as an essential component in removing these barriers."
Virtue earned a master's degree in library science from UCLA, and a doctorate in organizational leadership from Brandman University. Prior to joining CSUCI, Virtue served as a senior dean and tenured faculty member at Santa Rosa Junior College. She is looking forward to continuing campus partnerships in basic needs, technology access and innovative instruction.
"The Library is an essential partner in building a network of instructional, financial and emotional support for our students," Virtue said.
"I am so proud to work with the team of dedicated professionals in Broome Library. Their agility and creativity made it possible for students to have the resources and services needed to support student academic success when the Coronavirus pandemic hit. The Broome Library team quickly virtualized all tutoring, research support and information literacy instruction with expanded and personalized online services to help students maintain critical connections as they rapidly transitioned to a fully online learning environment. The Broome Library, with its rich and responsive services, is central to knowledge creation, intellectual collaboration and student success."
Return to the Table of Contents
© Spring 2020 / Volume 25 / Number 1 / Biannual