by Kim Lamb Gregory
---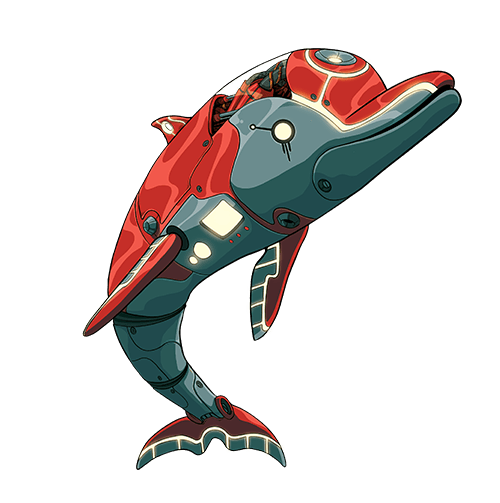 "What time does Sage Hall close on Friday?"
"When is Spring Break this semester?"
"Where can I apply for a job?"
---
This is a sample of the hundreds of questions a new freshman or transfer student might have during their first year at CSUCI.
Now, new students hav­e a digital friend available to answer those questions 24/7.
"Ekhobot" is a new campus service for students that uses text messaging and artificial intelligence to help guide new students through the university experience.
Named for CSUCI's dolphin mascot, Ekho, Ekhobot is a chatbot that has been answering questions from freshmen and new transfer students since last fall.
Ekhobot can answer common questions students have, and, for the more complicated questions, connect them with someone who can find the answer.
When the campus transitioned from in-person to online instruction because of the COVID-19 pandemic, Ekhobot was able to keep students abreast of a fluid situation.
"The chatbot is based on text messaging," explained Associate Vice Provost for Innovation and Faculty Development Jill Leafstedt. "Students can send a message to Ekhobot via text and it will provide an answer. Using artificial intelligence, it has learned information about our campus and can provide answers to a lot of questions freshmen and transfer students have."
Leafstedt and Associate Vice Provost for Student Success & Community Engagement Amanda Quintero, led the effort to launch Ekhobot, making CSUCI one of five universities in the CSU system to adopt a campus-specific chatbot. These chatbots are designed to help set a smooth trajectory for new students so they can thrive academically and graduate on time.
Quintero said Ekhobot will also help with "nudge" campaigns, which are designed to remind students of important dates or deadlines.
"The students get a lot of information at orientation, so it's hard to retain all of it," Quintero said. "But if we break up this information during the year and deliver it around important deadlines, or to let them know that resources exist, it will be a lot less overwhelming."
Ekhobot is friendly, informative, and has a distinct personality.
For example, when one student thanked Ekhobot for information around Valentine's Day, Ekhobot received a surprising invitation.
"Thnx Ekhobot," the student texted. "Will u b my valentine?"
"My intelligence may be artificial, but our bond is real," Ekhobot texted back. "However, I'm not sure that a robot and a human would make good mates!"
Return to the Table of Contents
© Spring 2020 / Volume 25 / Number 1 / Biannual