by Kim Lamb Gregory
Philanthropy is a multi-generational tradition for Esther Wachtell of Ojai and Irene Pinkard, Ed.D. of Oxnard.
In recognition of their commitment to enhancing the culture, environment and educational opportunities in the Ventura/Santa Barbara County region, honorary degree recipients Pinkard and Wachtell provided words of inspiration to the Class of 2020 read by students during the May 23 virtual commencement. The actual conferral of the honorary degrees will take place at the in-person ceremony, which will be held on a date still to be determined.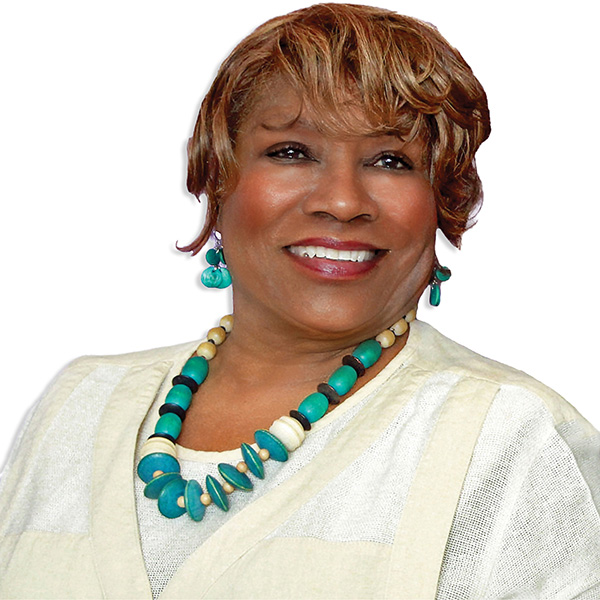 Pinkard and her late husband Bedford Pinkard have long been forces for justice and equal opportunity in Ventura County, and their time, energy and generosity has extended to CSUCI.
"My husband was on the advisory board that fought for years to have a university here," Pinkard said. "My husband went to Cal State Northridge. It's something that's been in the family for a long time, so it's a natural to support Cal State Channel Islands."
Longtime Ojai resident and prominent philanthropist Esther Wachtell was also one of the first individuals to join the effort to plan and shape the county's first public university back in the late 1990s. In 2017, she joined CSUCI's Board of Directors and rose quickly to Board leadership.
"In Mrs. Wachtell you will find a leader who looks for every opportunity to give back to and serve her community," said President Erika D. Beck, PhD. "Her decades of tireless work on behalf of the Ventura and Los Angeles County communities make her a true exemplar of the CSU Channel Islands spirit and it is a unique privilege for the campus to bestow this honor on her."
This year, CSUCI is offering the Bedford and Dr. Irene Pinkard Multicultural Living Learning Community for first year students wishing to learn more about African American culture along with valuable academic skills while living together in the same residence hall.
"At her core, Dr. Pinkard is an advocate for social justice and educational equity," Beck said. "Dr. Pinkard has had an impressive career in educational leadership and local politics. Her trailblazing career and undying commitment to the betterment of education at all levels is motivating and serves as an excellent example for our students."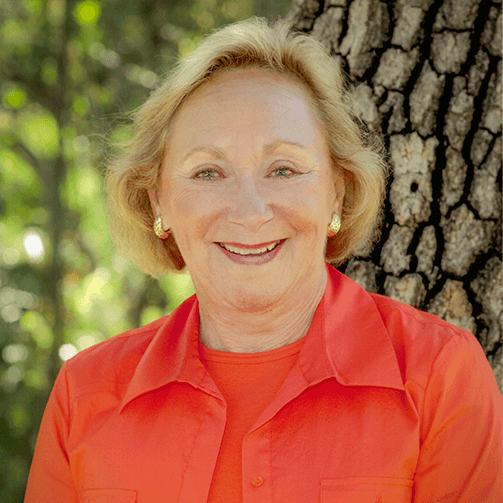 Because of her belief in CSUCI's students, Wachtell has been an ardent supporter of the Peer Mentor Ambassador Program since it was launched in spring of 2019. This program gives students the opportunity to earn a $3,500 stipend per semester in return for advising and mentoring fellow students—especially those who are the first in their family to attend college.
"The most important thing about CSUCI as far as I'm concerned is the students," Wachtell said. "I so admire the students at Cal State Channel Islands because so many have responsibilities above and beyond their education and they handle it all with such grace. They have such a strong sense of what education will mean in their lives."
Both Tom and Esther Wachtell grew up in Westchester County, New York. After they married, they relocated to California in 1963 with Occidental Petroleum Corporation, where Tom, an attorney and accountant, became executive vice president. They moved to Ojai more than 20 years ago after raising three children in Rolling Hills, CA.
Esther then founded the Wachtell Group, a fundraising consulting company specializing in large capital campaigns. She started out with just herself and a secretary, then expanded Wachtell Group expanded to include 15 employees.
"I'm very proud of my career," Esther said. "Some of our campaigns include the Thousand Oaks Civic Arts Plaza and the Museum of Flying in Santa Monica."
The Wachtell family also expanded to include 13 grandchildren and there are always German Shepherds padding around the house.
Pinkard was born in Florida to a pastor and his wife whose goal it was for all six children to earn a college degree.
"That was his one goal in life was for all of us kids to get a degree and do something productive to help others," Pinkard remembered. "He told us 'An education is one thing no one can take from you.'"
The family relocated to Riverside County when Pinkard was still a child. She then attended Riverside Community College and later earned a bachelor's degree in Business and a Master of Science in Counseling from CSU Long Beach. She received her doctoral degree in Educational Psychology from Nova University in Fort Lauderdale, Florida.
Pinkard has been a lifelong advocate for African American students. She founded the Pinkard Youth Institute, which promotes educational opportunities primarily for African American youth, but also to all students of color.
The African American Living Learning community bearing her name was a cause she hopes will connect African American students at CSUCI.
"Everybody needs a connection with somebody they can relate to," Pinkard said. "A lot of our African American students are so few in number, they are afraid to speak. Everybody needs representation."
Vice President of Student Government Isaiah Ball believes the Living Learning Community is an ideal way to connect African American students and to help them learn about their legacy.
"It's so powerful," Ball said. "If you see more people who look like you, you feel like you belong there."
Ball, who is from Fontana, remembers CSUCI being a bit of a "culture shock" as African American students like him were in a significant minority. He has seen that change already with the Living Learning community.
"Instead of being in a random situation where you may or may not see people who look like you, you can be in a space where they do," he said. "I know we want to recruit more African American students and this is a step in the right direction."
Associate Professor of Nursing LaSonya Davis partnered with Assistant Professor of English Raquel Baker and Communication Lecturer Shante Morgan-Durisseau, to develop the curriculum for the community, then suggested that Pinkard be a part of the effort because of her leadership in the community.
Asked about how it felt to be receiving an honorary Doctor of Humane Letters from CSUCI, Pinkard said: "It feels wonderful. I'm still on Cloud Nine."
Wachtell said she is typically uncomfortable with these kinds of honors, but she considers the honorary Doctor of Humane Letters an exception because she deeply believes in CSUCI's mission to provide educational opportunity to all students.
Through Wachtell and her relationships to the larger philanthropic community—especially in the Los Angeles area—CSUCI was able to connect to others interested in becoming involved and supporting CSUCI's students. The CSU Channel Islands Foundation saw a nearly 40% increase in philanthropic donations from fiscal year 2017/18 to 2018/19 largely in part due to Wachtell's introductions.
Due in part to Wachtell's enthusiastic support of the Peer Ambassador Mentorship Program, fall of 2019 showed 146 first-year students served by the program, a 76% increase from spring of 2019. Students in the program were more likely to stay in school, and showed an overall increase in their GPA and credit hours earned.
CSUCI Biology sophomore Mariela Rodriguez of Oxnard, had no one at home to help her navigate the college experience as she was a first generation college student.
"I struggled feeling a part of the community," Rodriguez said. "And because I commute, I would go home immediately after class. Also, when you just come out of high school, you really don't know how to study. They prepare you to make good grades, but not really absorb what you're doing."
All of that changed when she connected with Peer Mentor Adrian Uribe, who showed her around, invited her to events, and gave her tips on classes and studying.
"He was patient and he was kind and always made sure I understood everything," she said. "It became a real friendship."
"She is super-bright and was a great all-around student," Uribe said of Rodriguez.
Wachtell wanted to stress to all students that higher education is important in order to get a satisfying, well-paying career, but an education also builds a sense of curiosity that will serve graduates all their lives.
"Having an education gives you access to so many things that make your life better," she said. "You learn to love music, literature, art—so many things that will enrich you later in life. Over and above the economic benefit, there is a spiritual benefit. It's a blessing."
› Learn about the Peer Mentorship Program at: go.csuci.edu/PeerMentorship
› Living Learning Communities: go.csuci.edu/LearningCommunities
Return to the Table of Contents
© Spring 2020 / Volume 25 / Number 1 / Biannual