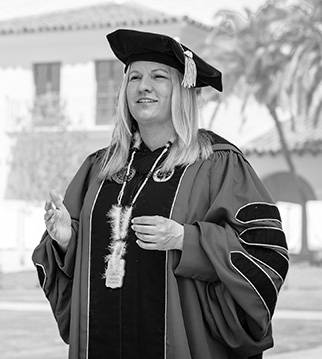 Life at Cal State Channel Islands changed instantly on March 19 when Governor Gavin Newsom ordered all Californians to stay home in order to curtail the spread of COVID-19. During this time, we accelerated plans for virtual instruction, sent faculty and staff home to work, and entered a new era in higher education. With our lives dramatically changed, we remained grounded in our mission and resolute in our belief that the advancement of knowledge enhances the common good.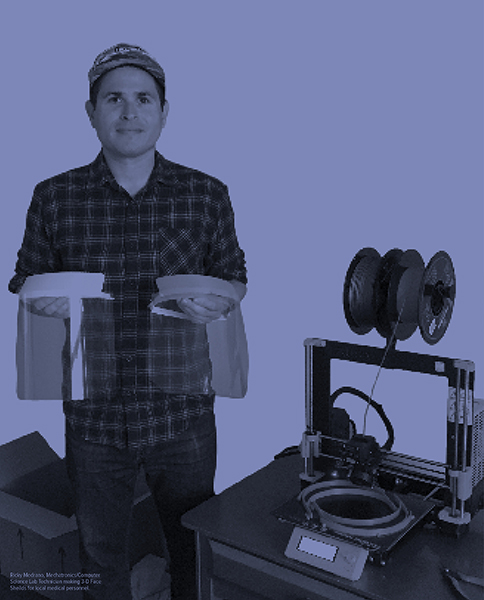 I am proud to share that through this time of uncertainty, the trueDolphin spirit of resilience, innovation and compassion shown through brightly in every corner of our academic community. Faculty, staff and students 3-D printed face shields for our local frontline medical professionals, faculty in our Performing Arts/Dance program forged new paths for virtual dance pedagogy, our Nursing students staffed a County public health call center, and staff in Enrollment Management quickly crafted virtual admission, recruitment, and financial aid sessions. These are but a few examples of the exceptional work being done at CSUCI during these trying times.
Even though we continue to live with uncertainty and great challenge, there is still much to celebrate. Foremost among them are the graduates of the Class of 2020. We will celebrate the accomplishments of our graduates in person once it is safe to do so, but for now, we celebrate them virtually. I hope you enjoy reading this issue of Channel and learning about the many actions initiated by our campus community during this unprecedented moment in history.
I wish you and your loved ones well.
Sincerely,
Erika D. Beck, Ph.D.
President
Return to the Table of Contents
© Spring 2020 / Volume 25 / Number 1 / Biannual