By Kim Lamb Gregory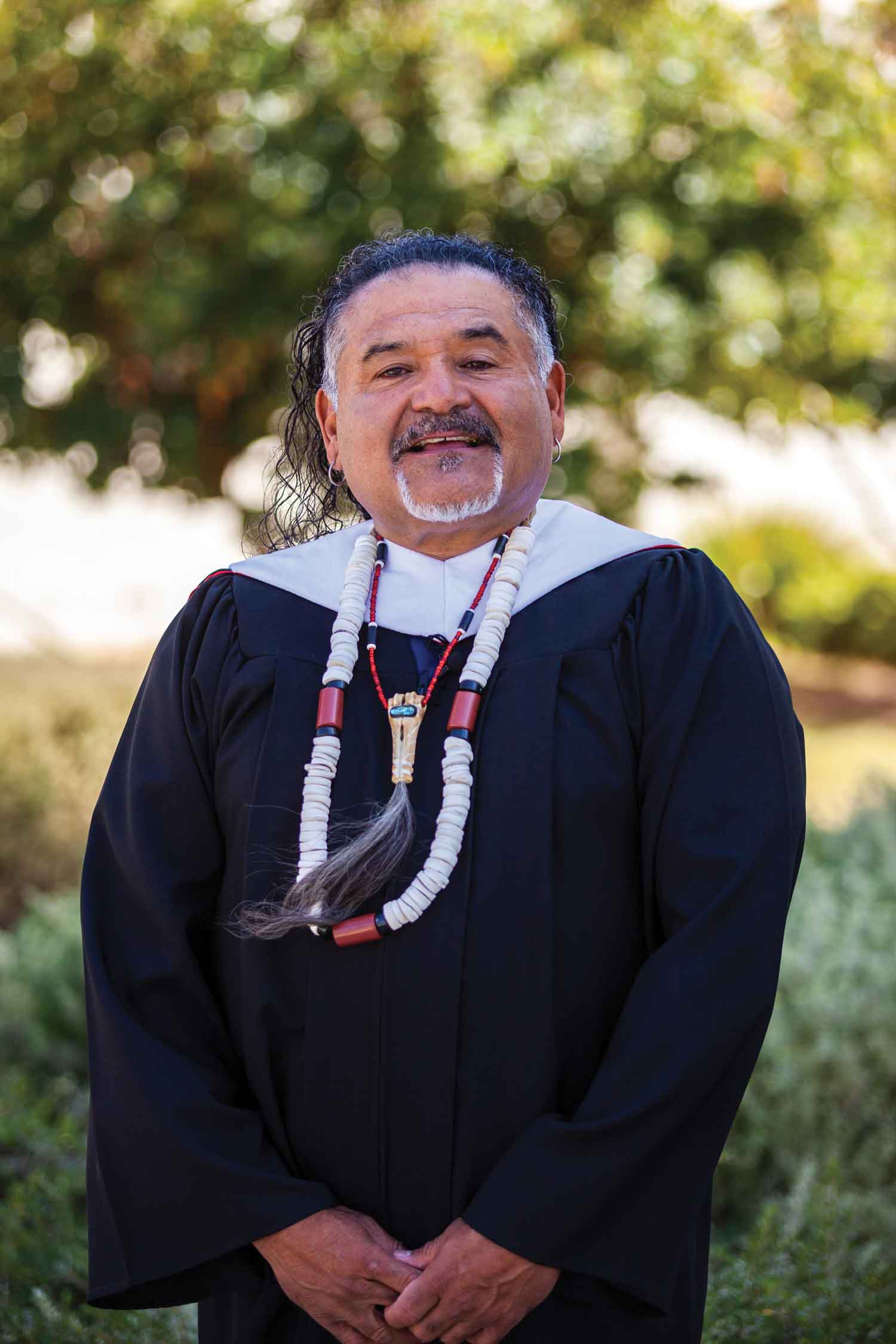 Rarely did a significant campus event begin without Chumash elder Raudel J. Bañuelos, Jr. standing before the crowd, waving an eagle feather over fragrant sage, honoring the east, the west, the north and the south—in a traditional Chumash blessing.
Bañuelos worked on the grounds now occupied by CSU Channel Islands for 40 years, starting in the early 1980s when the buildings housed the former Camarillo State Hospital. He was asked to join CSUCI in 1997, five years before the University officially opened and retired from the position of Director of Facilities Support in December of 2020. 
To honor the decades of work, heart and devotion he has shown to the University, Bañuelos was presented with an honorary doctorate during this year's Commencement ceremonies. 
"Raudel is truly a living history of the grounds that have come to house CSU Channel Islands and it is a great personal honor to be able to bestow the honorary doctoral degree upon him," said Interim President Richard Yao. "He was instrumental in the campus' work in restoring the sacred Round Mountain, or Sat'wiwa, and has been a vital member of the CSUCI community since its inception, providing sage advice and wisdom to all of the University's presidents on matters concerning local Chumash traditions and customs and providing blessings and land acknowledgments at pivotal campus events."
As vice tribal chair for the Barbareño/Ventureño Band of Mission Indians, Bañuelos has dedicated himself to learning and sharing the traditions of the ancient Chumash, who lived in the area more than 10,000 years ago.
"I've served as a vessel between the Native community and the campus," Bañuelos said. "They have fostered the importance of this commitment and I thank them. It has been an enormous honor to work nearly 40 years upon the land of my ancestors, keeping our traditions alive."
Bañuelos, who said he is "still in awe" at receiving the recognition, has served all four University presidents, but Yao said he feels a special connection with Bañuelos.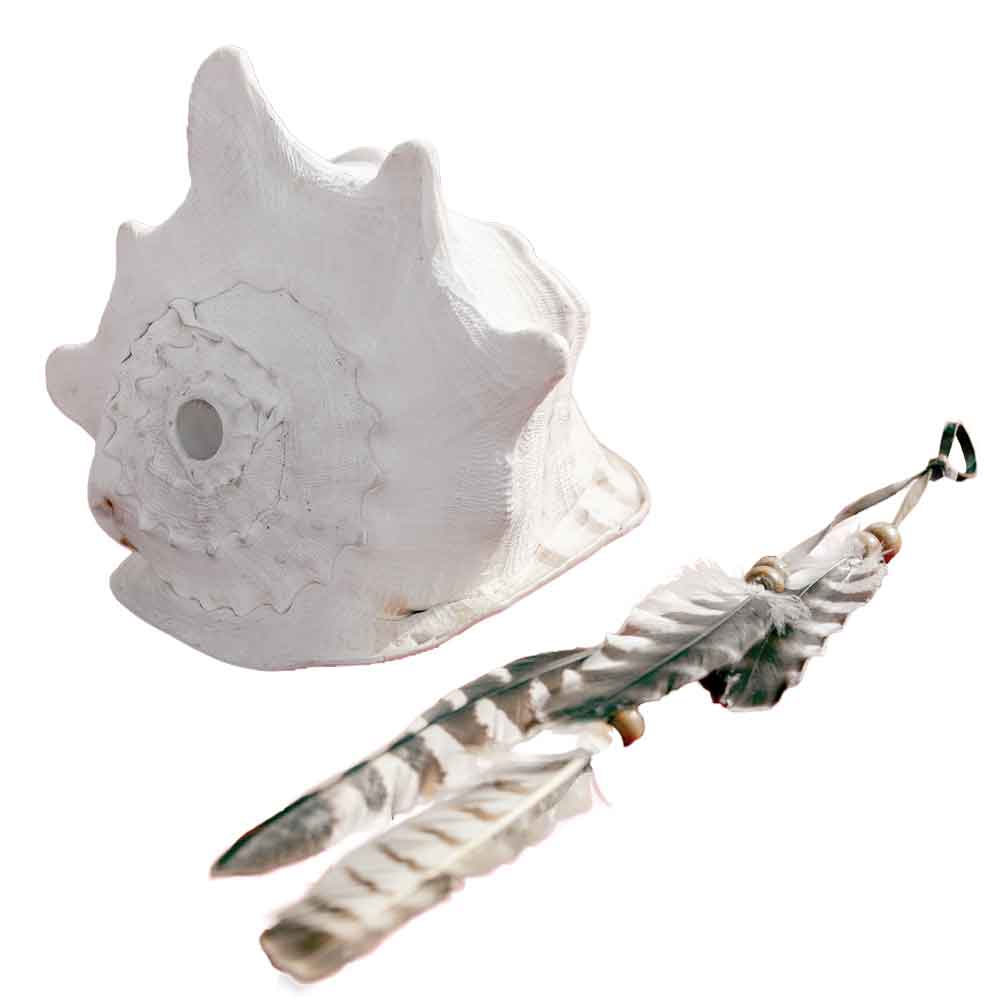 The campus was still reeling from the extraordinary events of Fall 2018 when Yao accepted the position of Vice President of Student Affairs in 2018.
"I am forever grateful for Raudel's leadership in helping our campus heal after the Borderline Bar & Grill mass shooting and the Hill and Woolsey Fires in 2018," Yao said. "I had the honor of co-leading many of our campus healing circles with Raudel. While these were extremely challenging circumstances, to say the least, working with Raudel throughout this process remains one of the most impactful and meaningful experiences I have had throughout my time at CSUCI."
Bañuelos plans to stay connected to the University and continue to learn and share the Chumash traditions.
"Never forget that this is a special place filled with positivity and history," he told the Class of 2021 and 2020. "The sacred mountain of Sat'wiwa that overlooks our campus is filled with strong medicine that cradles us."
Return to the Table of Contents
© Spring 2021 / Volume 26 / Number 1 / Biannual