By Kim Lamb Gregory

CSUCI's Environmental Science & Resource Management (ESRM) research teams and alumni help tackle some of California's most perilous environmental problems—like wildfires.

Lisa Cox, '10 B.S. ESRM has been a voice of fire information for the media during the Woolsey Fire and Thomas fires, among others, and is now a Public Affairs Specialist for the US Forest Service in San Bernardino.

"Once I had about 15 media interviews in a day for three days straight," Cox said of the Apple fire in Riverside/San Bernardino counties. "The media were texting, calling, emailing. I loved it – it was exhilarating."

On another front, Assistant Professor of ESRM Emily Fairfax, Ph.D., gained national attention for her research into beaver dams and how they can create fire resistant green oases that can serve as a refuge for wildlife and stop fires from advancing.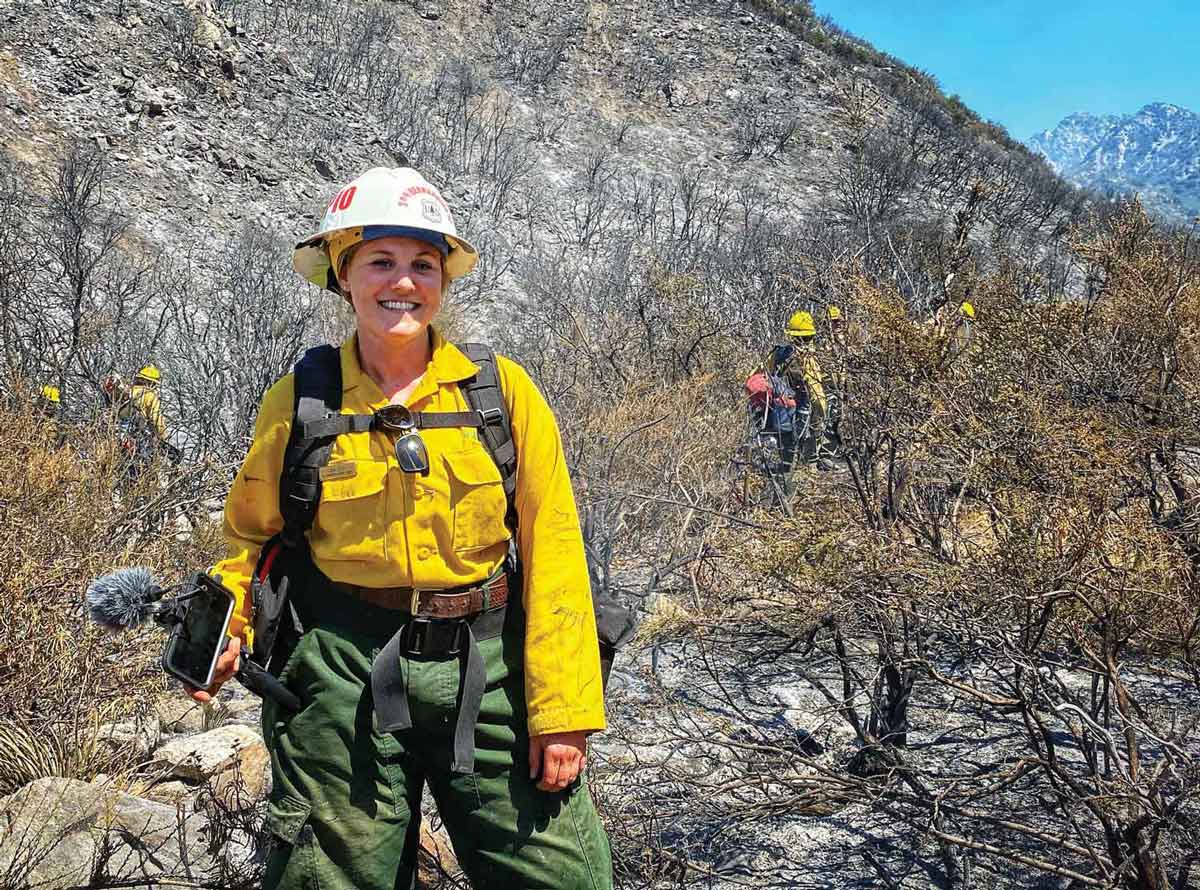 "My research was the first to show that if you have beaver damming in a creek, the area around the beaver dam is going to stay pretty green and not burn," Fairfax said. "They are creating fire-resistant patches in the landscape." 
Fairfax's research also appeared in several international publications and podcasts, including Science News Magazine, National Geographic, BBC Wildlife, the National Wildlife Federation's Artemis, and a highly-ranked ecology journal called Ecological Applications. 
ESRM student Brandon Osorio was among the student researchers who joined Fairfax's research team by mapping beaver dams to see how they fared during the 2020 fire season in the Southwest.
"We're expanding our research to look into what are known as megafires," Fairfax explained, referring to fires that burn more than 100,000 acres. "We are looking at how ecosystems fared during the aftermath of fires in Colorado, Northern California and Oregon."
"It's really cool looking at beavers and finding out how they support plant life and organisms around them," Osorio said. "Beaver dams help prevent droughts and flooding by slowing the water down and spreading it out."
Because of the pandemic, most of the research was conducted virtually by mapping fire regions and beaver dams before and after a wildfire. But student researchers looking into other environmental advantages of beaver-damming—such as Ramie Klocko—did get a chance to actually wade through rivers looking at beaver dams near Atascadero along with Fairfax.
"Beavers are listed as pests, so they have kind of a bad rap, but what a lot of people don't know is they're native to the area and they can do some great things for us if we let them," Klocko said. 
Cox said her career evolution into her perfect job began with her ESRM degree and a desire to connect people with nature. Cox then volunteered with California State Parks in Malibu and then worked as an intern with the California Condor Recovery Program. After graduating from CSUCI, she joined the U.S. Fish & Wildlife Service in San Diego as a park ranger, but when Cox was assigned to work as public information officer for the Gap Fire in 2018, she felt she had found where she belonged.
"I just kept racking up assignments and falling harder and harder in love," she said. "I love the speed of it, how fast-paced it is, the teamwork. Every single person is important and essential."
In April of 2020, Cox accepted her dream job with the San Bernardino National Forest.
"When I got the offer, I just started crying and I was like 'oh my gawd, yes!'" Cox said. "I don't think I've ever been this happy to accept a job."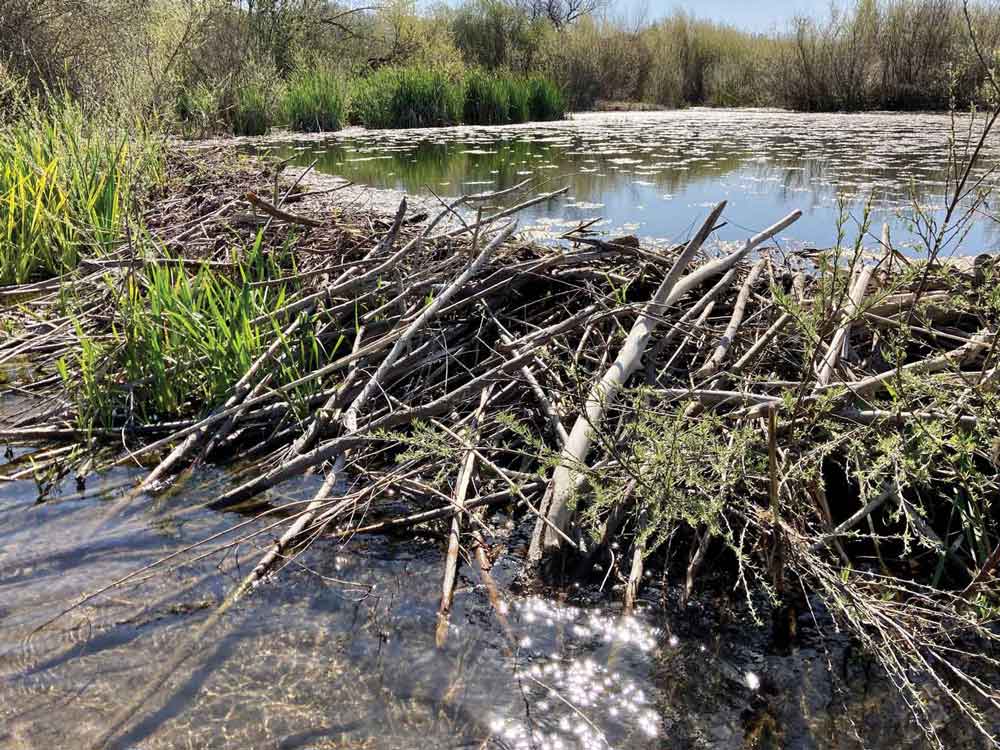 Return to the Table of Contents
© Spring 2021 / Volume 26 / Number 1 / Biannual