Cara Johnson Bentley, '16 B.A. English
By Pamela Dean and M. Riley Luhrsen

With the belief that powerful stories can inspire powerful social change, CSUCI alumna Cara Johnson Bentley founded her own publishing company to help bring to light the voices of authors usually ignored by mainstream publishing.

"So much of our literary canon consists of work by straight, white, non-disabled men—and usually these guys had a lot of money supporting them," Bentley explained. "Representation is a powerful force for change. We want to look beyond that one corner of society, to seek out and amplify the voices that don't have that privilege. We'd like to see marginalized voices become the standard, not the exception to the rule."

Bentley, an English major, graduated in 2016 and started Epoch Press in Scotland with the dream of helping inspiring stories from seldom heard voices reach a broader audience. The company focuses on publishing nonfiction creative writing from underrepresented groups.

"I love how storytelling, particularly creative nonfiction storytelling, can cross barriers between people," Bentley explained. "It is a way of connecting with our humanity, sharing lived experiences and limiting feelings of isolation." 

The Camarillo native was raised by a single mom who encouraged her from an early age to attend college, even chronicling that hope in Bentley's baby book. Her mother's hope became reality when Bentley became the first college graduate on her mother's side.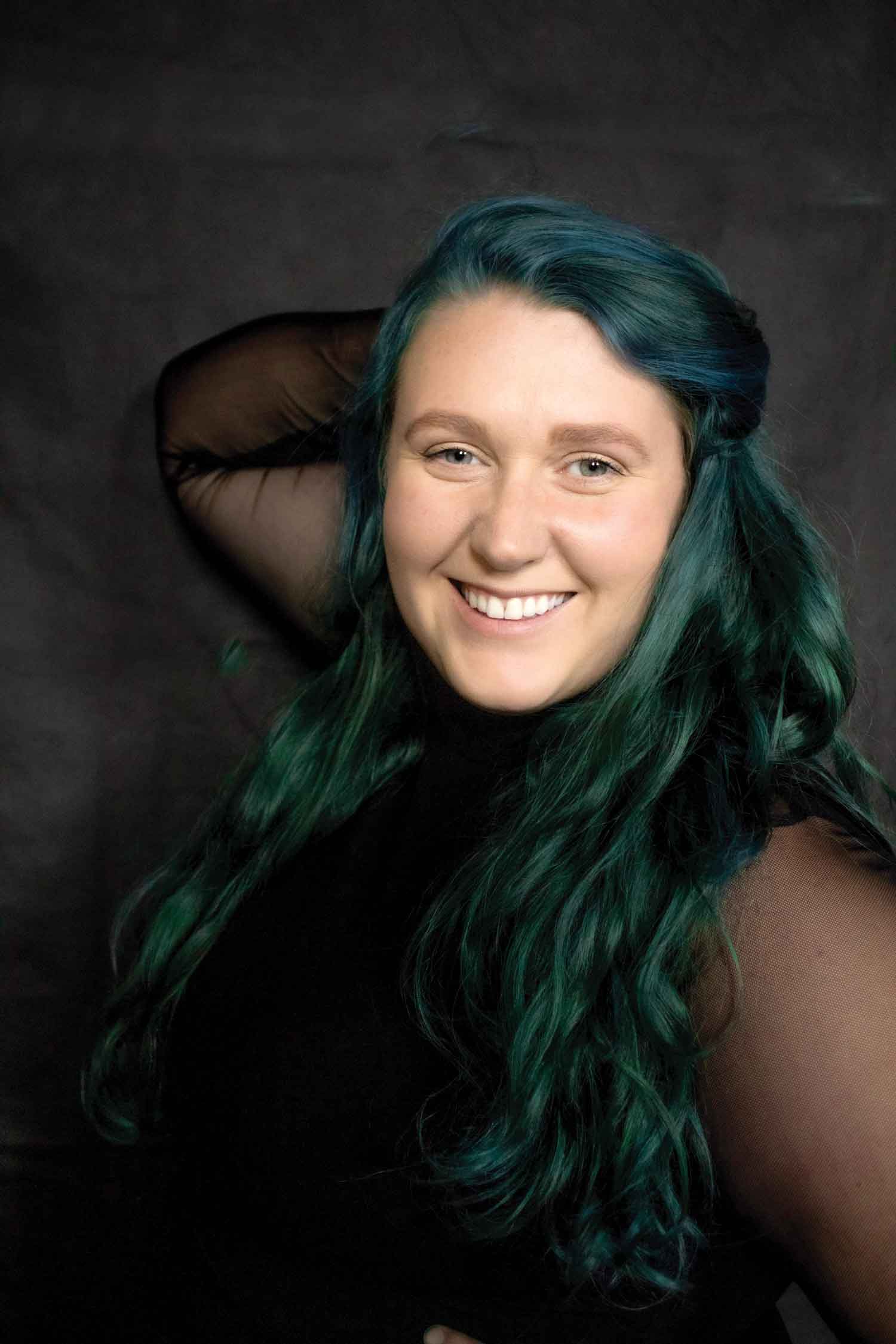 Bentley was drawn to CSUCI because of the campus' impressive catalog of online library resources, its interdisciplinary approach to education, and the opportunity to be a part of a university that was still developing its identity.
While attending CSUCI, she found herself appreciating the more intimate learning environment and the ability to engage more with her professors. Bentley credits a course taught by English Professor Sean Carswell, called the Publishing House, for giving her the foundation she would use to start Epoch Press.
She also notes a creative nonfiction writing field trip led by English Professor Bradley Monsma allowed her to gain a new appreciation for creative nonfiction writing that would later become the focus of her publishing company.
Bentley's journey to Scotland began when she enrolled in CSUCI's international program and studied in Florence, Italy. During that time, she visited Edinburgh and knew immediately it was a place she wanted to call home forever.
"Studying abroad isn't only for the wealthy," Bentley advises. "I was able to study in Florence for a year for the same tuition as my home campus and still was eligible for financial aid. Most of my personal growth occurred during that year, and in the process of learning Italian I also learned more about language, speaking and communication in general."
After leaving CSUCI, Bentley enrolled in the University of Edinburgh, completing a program in Literature & Society and receiving her MSc (Master's in Science). She then studied creative writing at the University of Aberdeen where she received her MLitT (Master's in Literature). In March of 2020 she founded Epoch Press.
The company recently completed a successful Kickstarter campaign in order to fund the printing of its debut issue as well as pay its contributing writers.
Creating one's own business can be a daunting task, especially in publishing. Bentley has advice for anyone looking to start their own publishing company.
"Make sure you have a realistic idea of how much work it is going to be, and to know the sacrifices that will be made in order to create something really meaningful."
Return to the Table of Contents
© Spring 2021 / Volume 26 / Number 1 / Biannual