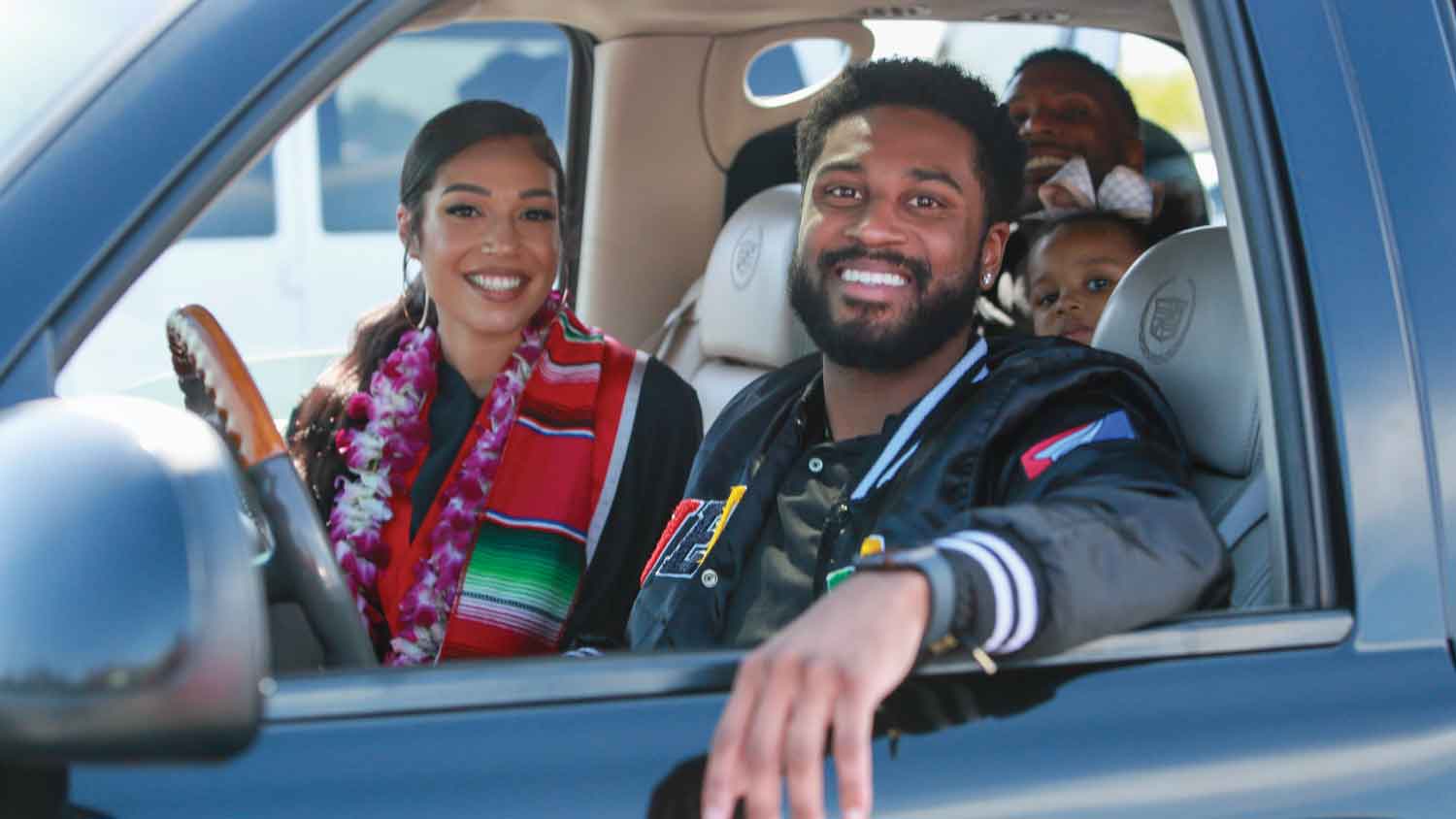 By Nancy Covarrubias Gill and Pamela Dean

Although this year's commencement ceremonies honoring both the Class of 2020 and 2021 were a bit unconventional, they did not lack for enthusiasm, excitement and pride.

Graduates streamed into the University in cars packed with proud family members and colorfully decorated with congratulatory messages, flags, streamers and balloons. Some even squeezed in the family dog. 

The hybrid celebrations included six ceremonies spread over three days on May 21, 22 and 23. As they drove onto campus, graduates donning festively decorated caps and gowns were greeted by cheering CSUCI faculty and staff lining the sidewalks as "Pomp and Circumstance" played over loudspeakers. In keeping with COVID protocols, they then lined up their cars in a parking lot similar to a drive-in movie theater and listened to both live and recorded speeches.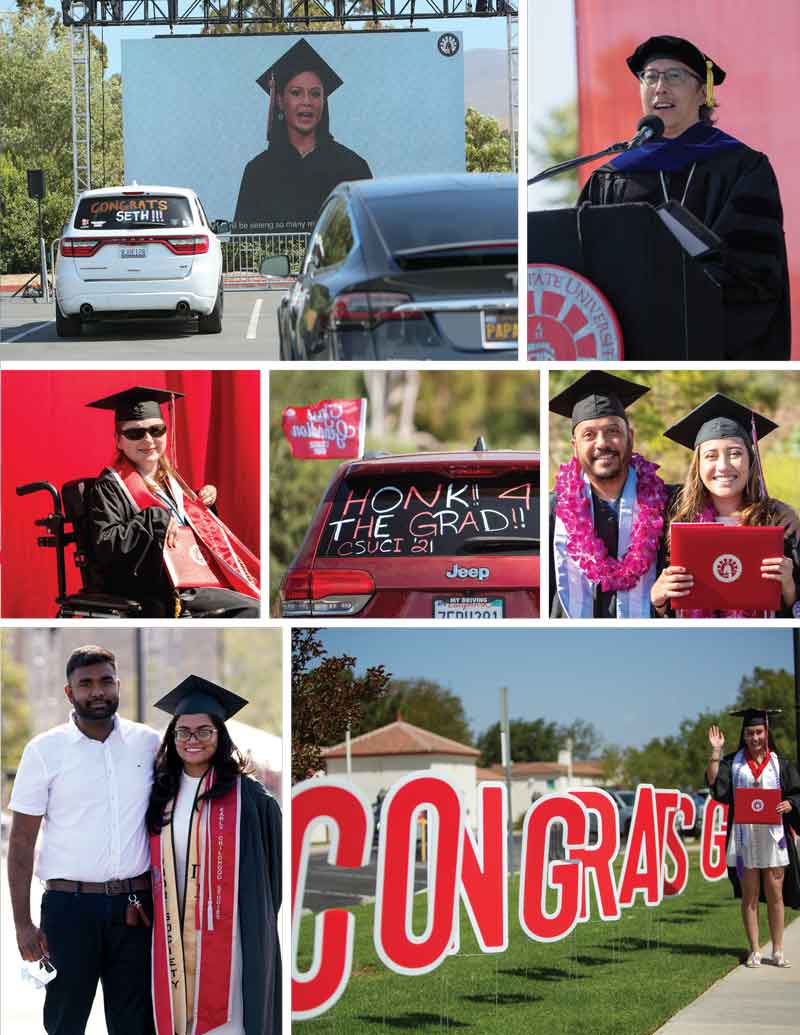 "Our students have worked so hard and persisted and they are here, and their families have worked so hard and are here. I'm glad that we all get to share that today," said Assistant Chemistry Professor Brittnee Veldman who participated in the cheering line for all six ceremonies.
The events included a welcome by Provost Mitch Avila and a congratulatory message from Interim President Richard Yao. Speeches were made by Academic Senate Chair and Professor of Physics Greg Wood; 2020 honorary doctorate recipients, Irene Pinkard and Esther Wachtell; 2021 honorary doctorate recipient, retired CSUCI Director of Facility Support, Raudel Bañuelos; 2020 Student Government President Sara Ruiz; and 2021 Student Government President Sophie Nguyen.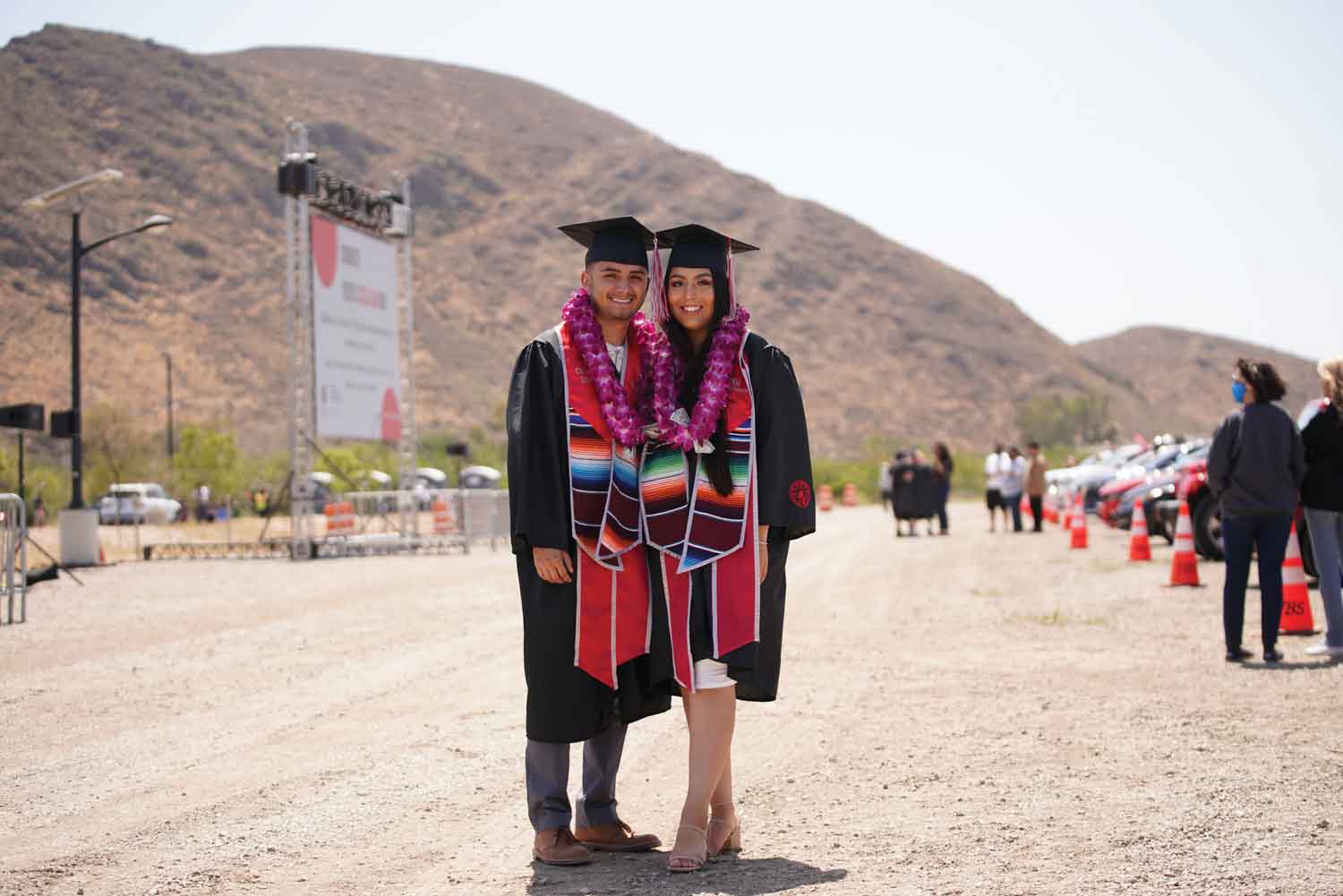 After all the in-person presentations, each graduating student's name was announced and displayed on large screens visible in the parking lot. Afterwards the students and their families drove to one of the multiple stages set up in parking areas around campus where the graduates were able to exit their vehicle, accept a diploma cover, and cross a stage where a professional photographer took their picture.
Return to the Table of Contents
© Spring 2021 / Volume 26 / Number 1 / Biannual