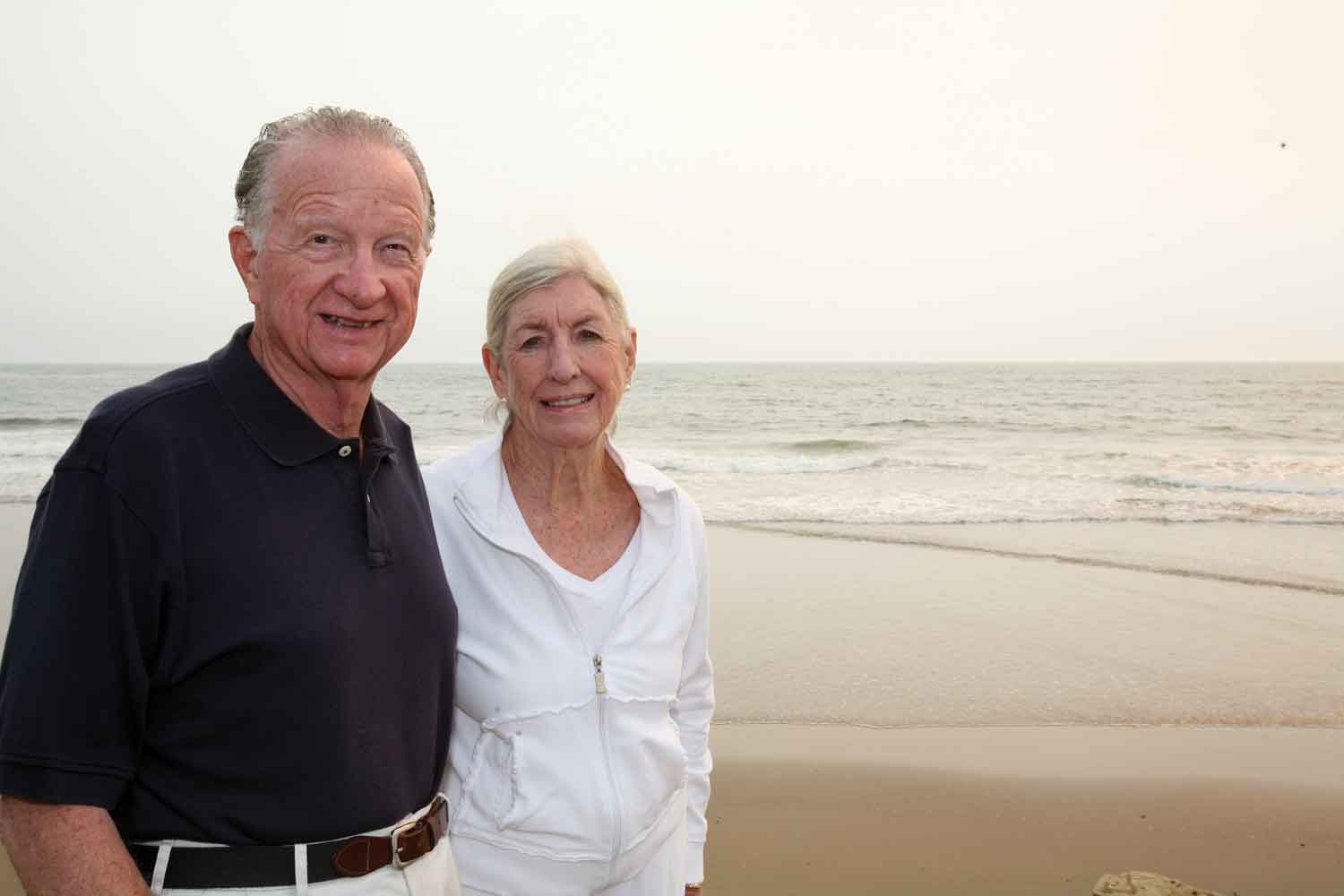 By Kim Lamb Gregory

University Archivist Evelyn Taylor believes if there was one moment that captured the essence of Robert Lagomarsino, it would be the day more than 15 years ago when he and his wife Norma, drove down in the rain from their Ojai ranch to attend a formal event on campus. 

"He and Norma pull up in their truck, both of them dressed very nicely," Taylor said. "I remember he had on very nice light brown pants—with mud all over his boots and the bottom of his pants. And Norma and I look at each other and she said 'Well, you know Bob!' It was such a human, unpretentious moment."

According to those who knew him, humility was second nature to former California State Senator (1961-1974) and U.S. Representative (1974-1992) Robert J. Lagomarsino, who championed the development of CSU Channel Islands and authored one of the early pieces of legislation to bring a state university to Ventura County. In recognition of Lagomarsino's efforts and long-time support, he was awarded an honorary doctorate in 2005 from CSUCI. 

When Lagomarsino passed away on February 7, 2021 at the age of 94, he left a legacy of philanthropy that will continue to change the lives of students and families in perpetuity. 

"Without him, we likely wouldn't be here," said Vice President for University Advancement Nichole Ipach. "When I would talk with Bob and Norma, it was clear they understood the value a regional public university would bring to this area. They understood what it would mean to the social mobility of our students — what it means to the economic vitality and quality of life and all of those things a university brings to a region."

Lagomarsino was also key to establishing Channel Islands National Park. He went on to procure the funding necessary to purchase island property in the park from private owners. 

"Without these efforts, it would not have been possible for the park to obtain Santa Rosa Island or the east end of Santa Cruz Island," said Emeritus Professor of Political Science Dan Wakelee, Ph.D., who helped establish CSUCI's Santa Rosa Island Research Station.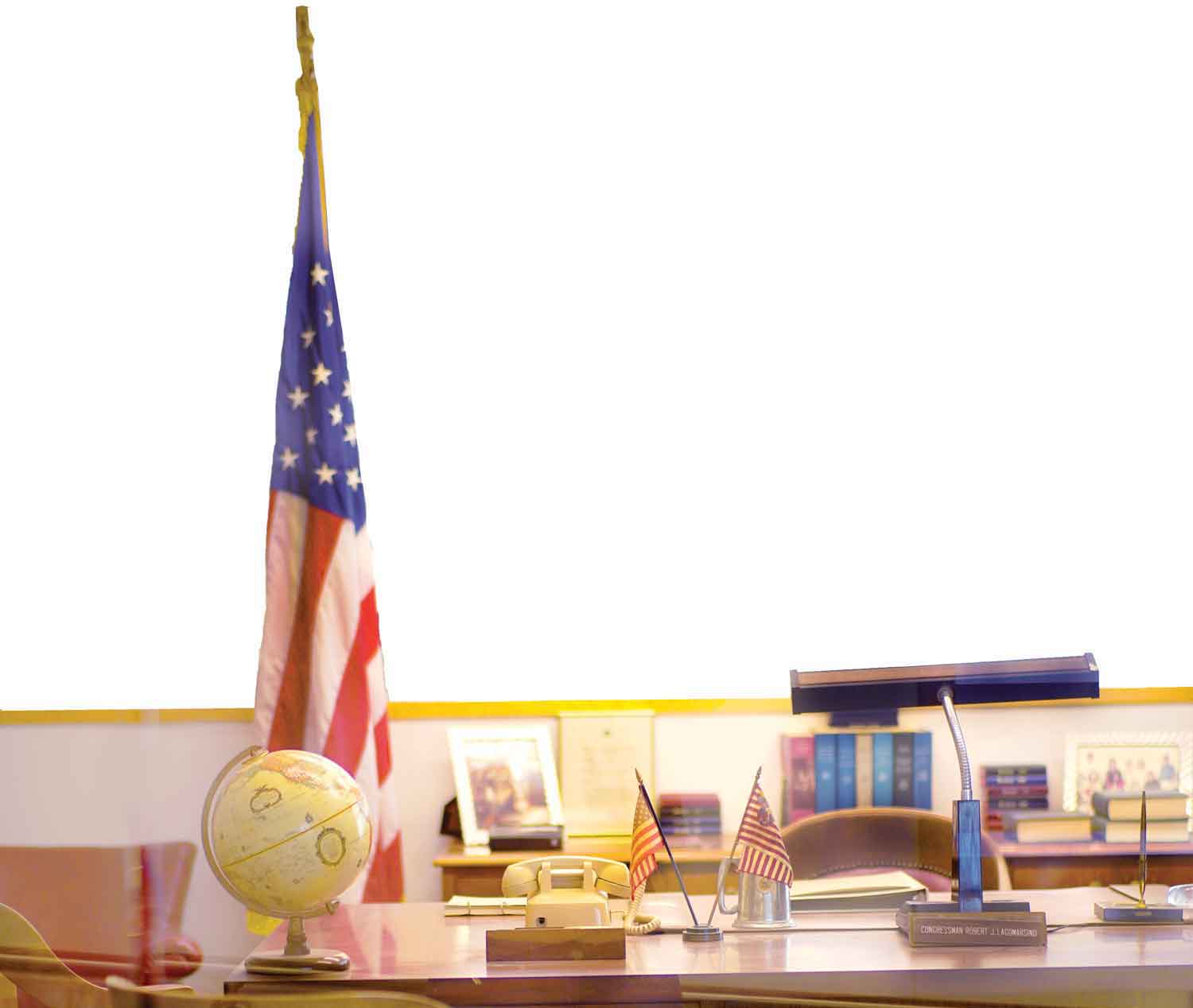 Robert and Norma Lagomarsino also donated their personal collection of papers, memorabilia and more to the University's John Spoor Broome Library archives. Having known the Lagomarsinos, Taylor considers it a privilege to be a steward of the Robert J. and Norma M. Lagomarsino Department of Archives and Special Collections.
"I loved them," Taylor said. "They were classy and elegant, but also personable and fun. Both had a tremendous sense of humor."
Norma, who died in 2015, helped Taylor pull together the memorabilia such as Congressional transcripts from the Watergate trial; final reports and photographs of the Challenger explosion; an invitation to tea from the Queen of England; letters; medals; thousands of photos and documents from his travels to destinations like South America, the Far East, the Soviet Union, and Europe.
"The Lagomarsino collection is a reflection of our history," Taylor said. "In terms of our local history, state history and the United States place in world history. A mistake so many people make is thinking that political collections are all about politics, but they cover culture, economic policies, society, religion — everything that makes us human beings."
One of the University's highest honors is the Robert J. Lagomarsino Award, which each year goes to an individual or organization continuing the spirit of philanthropy Robert and Norma embodied.
Return to the Table of Contents
© Spring 2021 / Volume 26 / Number 1 / Biannual