Campus installs cost-saving solar array
By Pamela Dean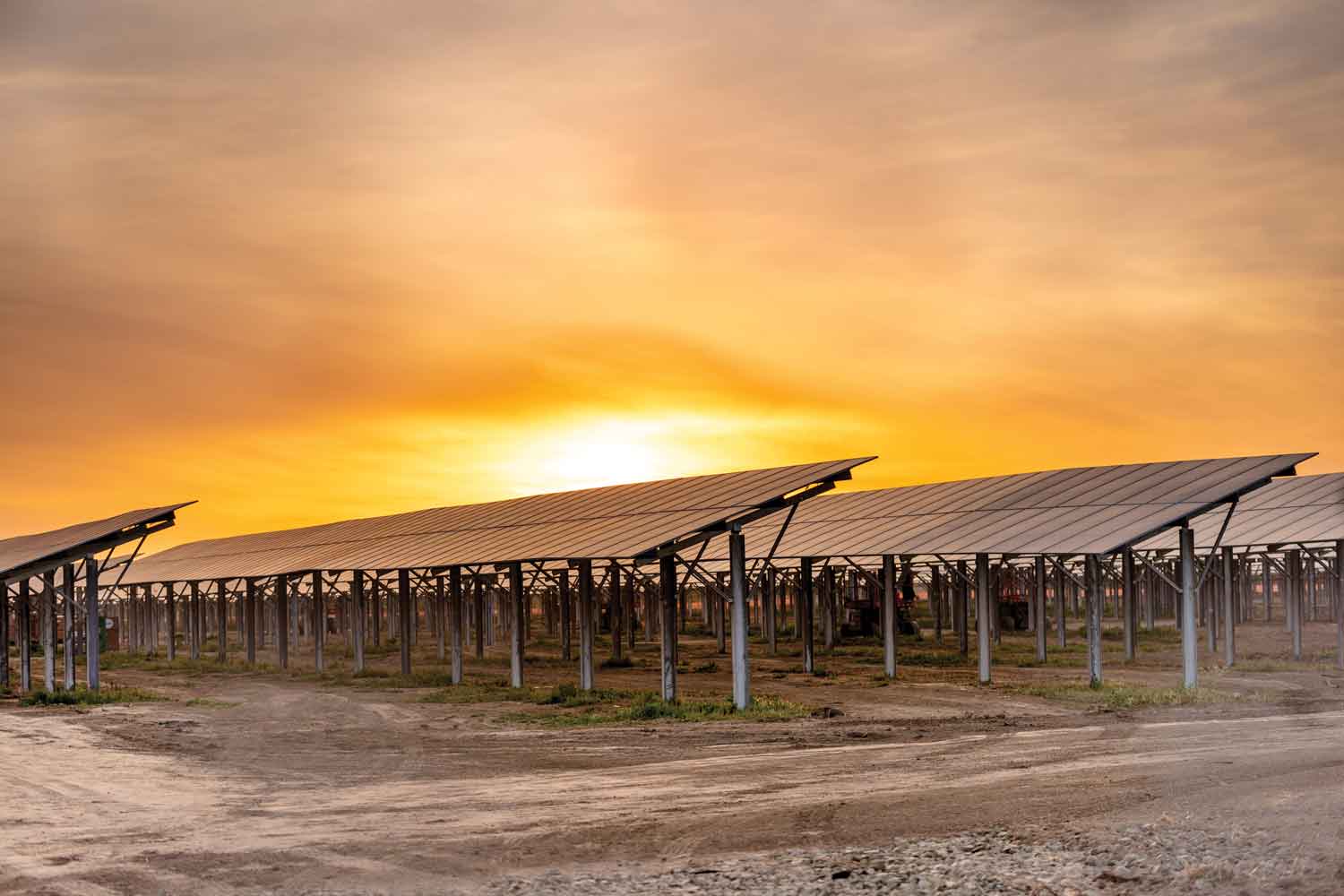 Last December, CSUCI began installing a solar array that will provide approximately 68% of the University's electrical energy needs on an annual basis.
"CSUCI has been working diligently toward having a solar array that will provide clean, renewable energy for the campus and greatly reduce costs for electricity," said Tom Hunt, Assistant Vice President for Facilities Services. 
The University has entered into a 30-year Power Purchase Agreement with REC Solar. In the agreement, REC Solar pays all installation and upfront costs and the rate CSUCI will pay in return for the electricity produced is lower than what the University currently pays Southern California Edison (SCE). 
"This will result in immediate first-year savings and a projected $8 million in cumulative savings to the campus over 30 years," Hunt explained. 
"Another benefit of the solar agreement is that it provides stability for electricity costs," added Roxane Beigel-Coryell, CSUCI's Sustainability and Energy Manager. "It provides the University with a stable, contracted rate for the power generated by the solar, reducing the impacts of SCE rate increases on campus budgeting."
The solar array will produce 3.63 megawatts of AC power in the peak of the day, more electricity than the campus consumes. CSUCI will receive credit for the excess power fed back to SCE.
"Our campus has a long-standing commitment to sustainability," said Interim President Richard Yao. "The solar array is the latest of many steps we have taken to make the University green. The array will make CSUCI one of the largest producers of green energy in the California State University system and will result in significant cost savings for our campus." 
The array is being installed in a field at the front of the campus off Lewis Road. Installation should be completed by the end of summer 2021.
In addition to the solar array, the University has been named a Tree Campus USA for nine years, a Bee Campus USA since 2018, and has installed drought-tolerant, pollinator-friendly landscaping. Its newest buildings are constructed and designed with green features including recycled and renewable materials, energy-efficient windows and lighting controls that enhance daylight and shut off when rooms are not occupied. The University also received a Gold STARS rating last year from the Association for the Advancement of Sustainability in Higher Education recognizing CSUCI's breadth of sustainability initiatives. 
Return to the Table of Contents
© Spring 2021 / Volume 26 / Number 1 / Biannual