New Dean of the Martin V. Smith School of Business & Economics successfully transitions into role
Susan Andrzejewski, Ph.D. helped secure major donations for renova
tion

By Michele Willer-Allred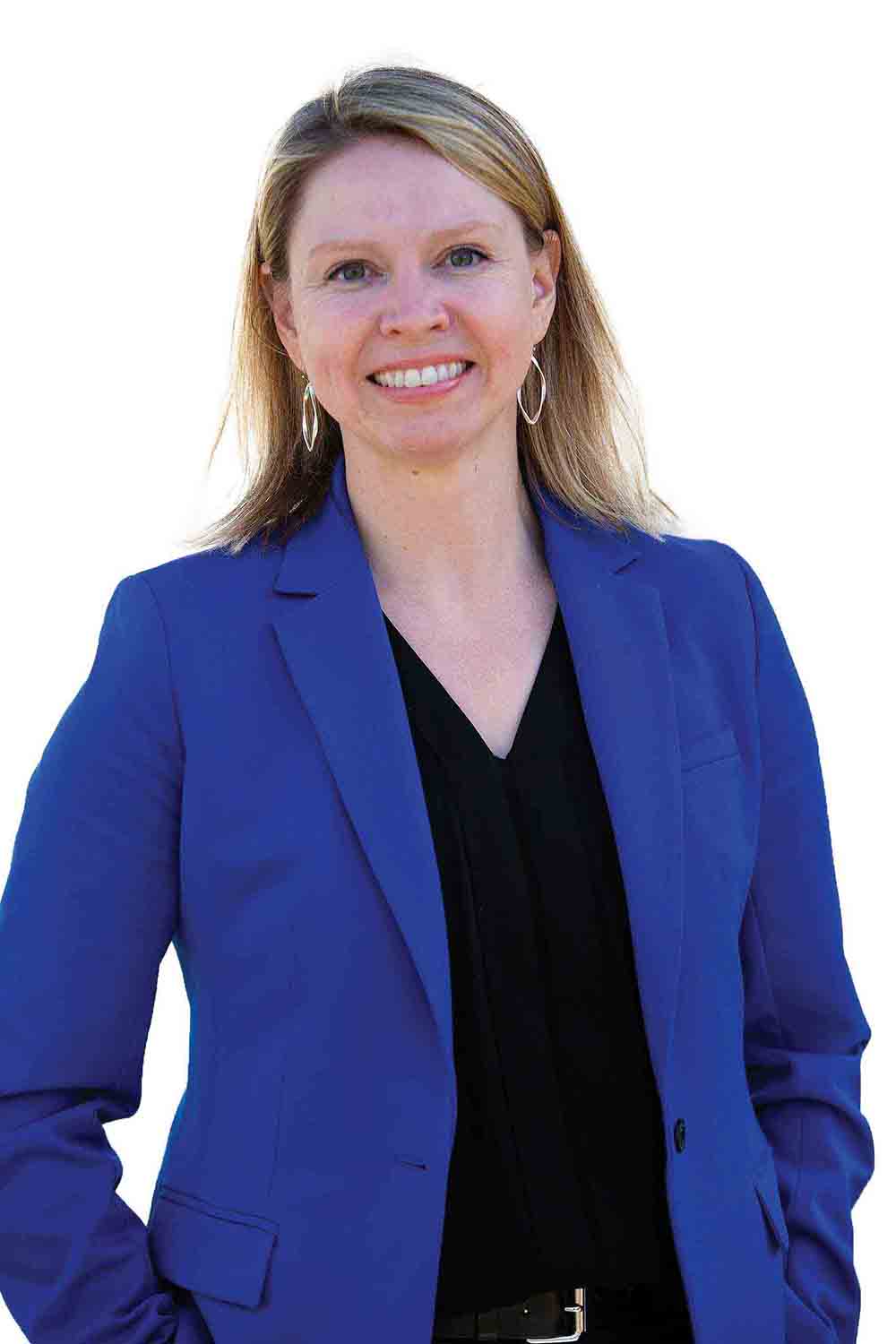 It's been quite a journey for Susan Andrzejewski, Ph.D., from her East Coast days as a psychology student to her West Coast move and becoming CSUCI's Dean of the Martin V. Smith School of Business & Economics (MVS School).
"It's been very busy, but incredibly wonderful and rewarding," she said about her journey to CSUCI.
Andrzejewski grew up in New York but eventually left to study psychology at Bethany College in the northern panhandle of West Virginia. 
"That was the first experience that really got me hooked on the transformational power of higher education," she said. "I never went to school thinking I'm going to become a college professor someday. It was really faculty members, advisors, and mentors who gave me the opportunity to build my skill sets and pushed me to think in ways that were sort of counter-intuitive to how I first went into the college experience."
Andrzejewski received master's and doctorate degrees in social psychology from Northeastern University in Boston, Massachusetts, where she was a graduate student in social psychology. 
"What really drew me into marketing is kind of this intersection between business and social psychology. A lot of my research in marketing focused on consumer behavior and the idea that basic psychological principles really influence what happens in the consumer marketplace," she said.
She started her academic career as a faculty member in marketing and Associate Chair of the Business, Organizations, and Society Department at Franklin & Marshall College in Lancaster, Pennsylvania, before leaving to become a CSUCI Marketing professor.
"After being an East Coast transplant and after being here in Ventura County for eight years, I fully understand why people love it here," ­
—Susan Andrzejewski
What drew her to CSUCI was the once-in-a-lifetime opportunity to work at a relatively new university that needed help developing a Marketing option, and one that was supportive in providing every student with the opportunity of having a high-quality college degree. 
"It was also just having a university that was so laser focused on what really drives me, and that's providing a high-quality, interdisciplinary, experiential, and inclusive educational experience," Andrzejewski said.
Andrzejewski served as Interim Dean of the MVS School prior to her appointment as Dean last November. She also had previously served as the Chair of the Business program and Director of the Entrepreneurship & Small Business Institute.
"I'm incredibly honored to lead the MVS School," Andrzejewski said. "I have loved all of my roles in higher education, but it's truly exciting to interact with our students, meet our incredibly successful alumni, and work with our talented and dynamic faculty, staff, donors, and community partners."
Her vision is for the MVS School to become a premier business school through helping MVS School graduates lead successful professional lives long after they graduate from CSU Channel Islands.
During her time here, Andrzejewski was influential in securing a recent $10.5 million donation to the MVS School from the Martin V. and Martha K. Smith Foundation, with funds being used to renovate a building for the MVS School and provide students with educational experience enhancements.
In her spare time, Andrzejewski likes to cook, read, travel, and spend time with friends and family, including her wife, Jennifer Maravola.
"After being an East Coast transplant and after being here in Ventura County for eight years, I fully understand why people love it here," she said." It is a gorgeous and welcoming community. I absolutely love Ventura County."
Return to the Table of Contents
© Spring 2022 / Volume 27 / Number 1 / Biannual