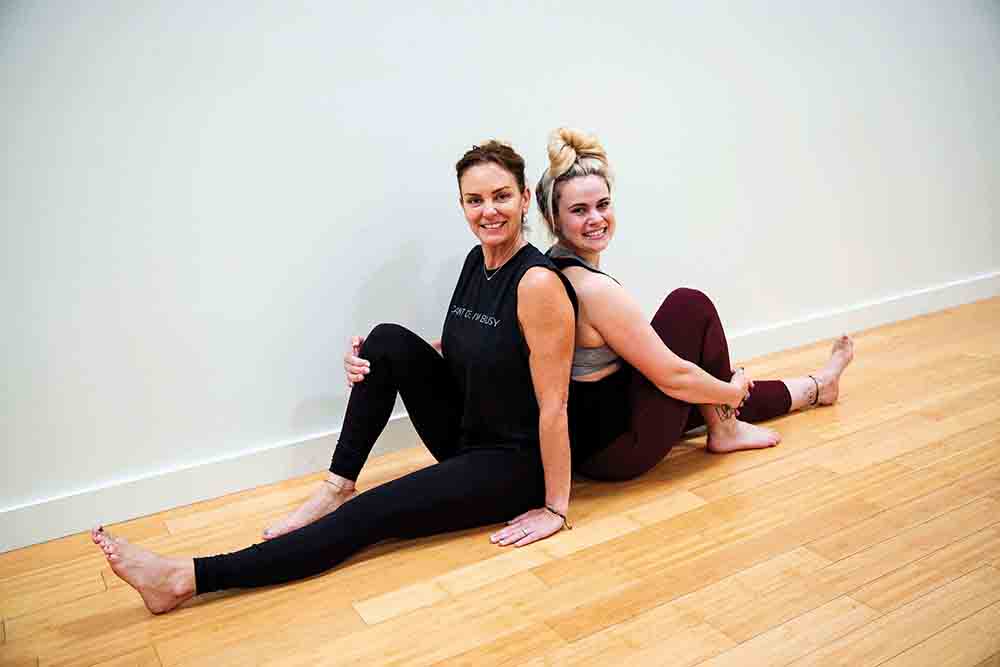 By Kim Lamb Gregory

After a 12-hour night shift at Los Robles Regional Medical Center in Thousand Oaks, emergency room nurse Claire Gillette was exhausted. The CSUCI alumna almost skipped a hot yoga class but decided a workout in a heated room might be just what she needed.

Had Gillette not made the last-minute decision to join the class on that autumn day in 2021, and had she not been prepared with nursing skills she learned at CSUCI, a Thousand Oaks wife and mother of two in the front row of Gillette's class would no longer be here.

"Claire is the only reason I'm alive today," said Erika Cole.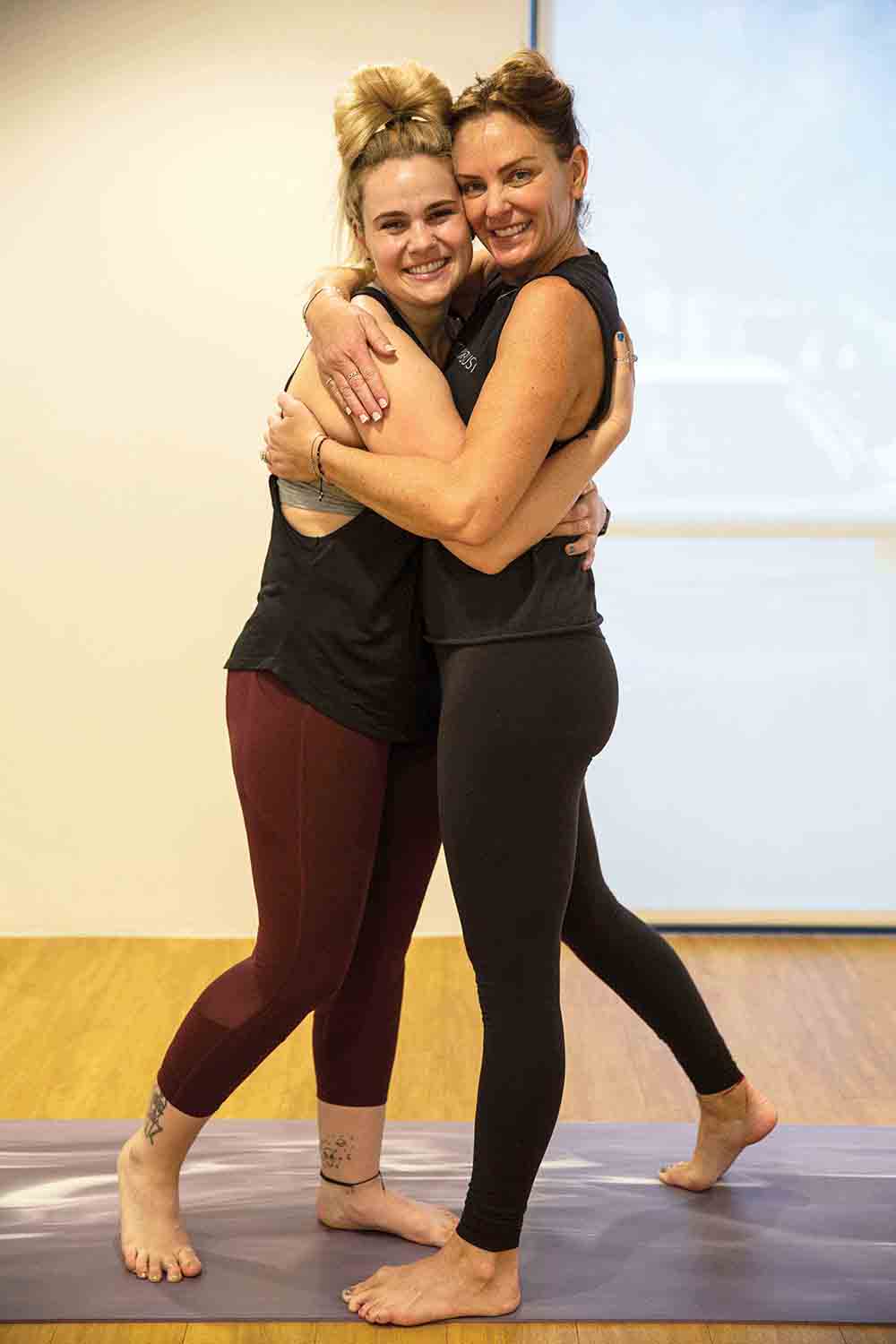 The class was almost over when Gillette, who was in the back, heard a commotion in the front of the class. Class members were gathering around a woman curled up on her yoga mat, her face blue.
"Is she O.K.?" someone asked, followed by a friend's panicked, "Erika!"
Gillette rushed to the front of the room, knelt, and searched for the woman's pulse.
There was none.
"The music's going, it's hot and humid, and I'm screaming, 'Turn off the music! Cool off the room! Get me an AED! Call 911!" Gillette said.
Gillette began pumping Cole's chest, doing cardiopulmonary resuscitation (CPR). Twice, Cole's heart rhythm flatlined, and twice, Gillette had to shock her with the AED (Automatic External Defibrillator).
"I was getting tired and somebody said, 'She's got two kids!' and I thought 'I'm going to save her if it kills me,'" Gillette said.
After Cole was rushed to Los Robles and regained consciousness in her hospital room the next day, the first thing she did was ask to meet Gillette.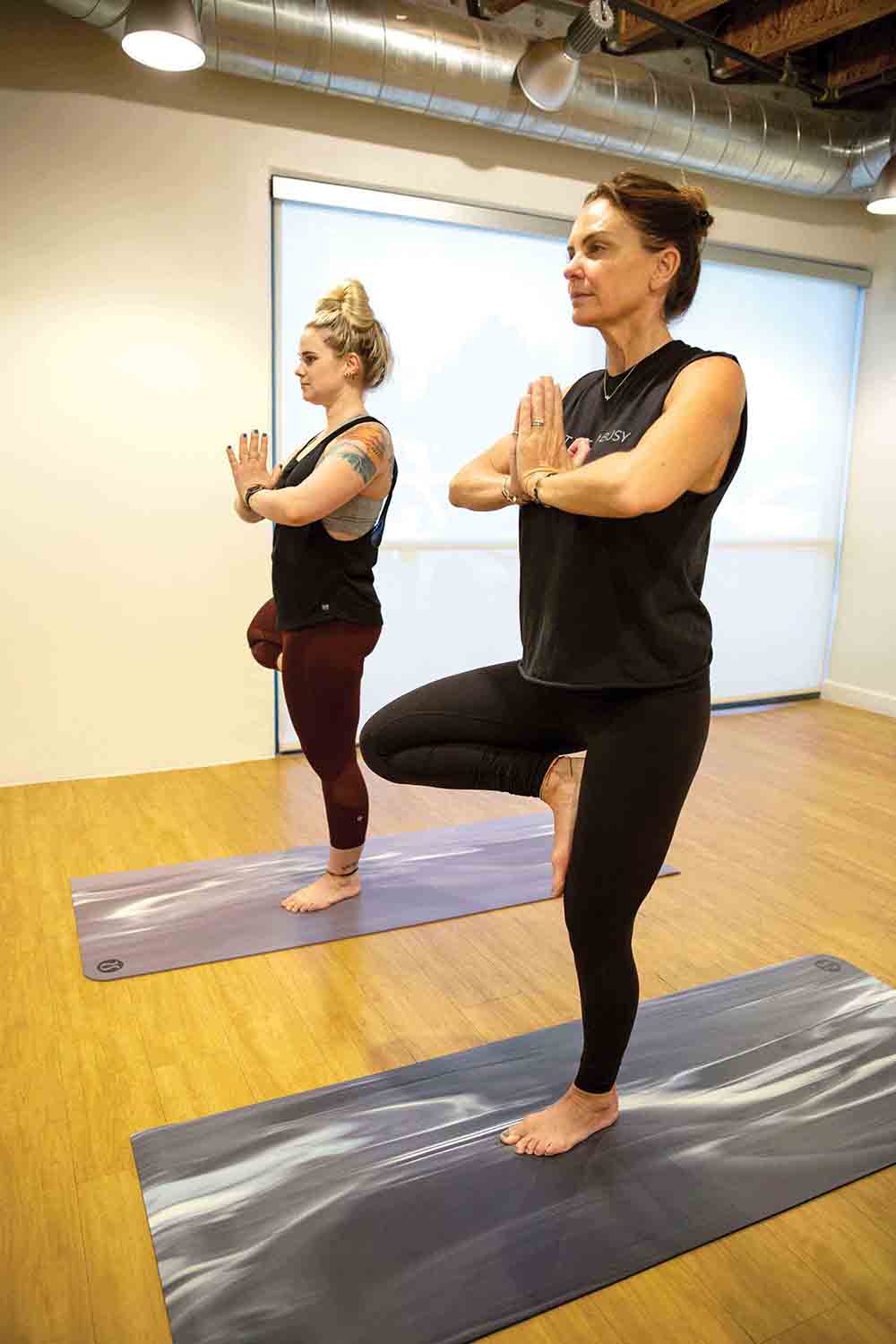 "Claire walked in and said, 'I'm pretty sure I broke all your ribs, but I was put in that room to save your life,'" Cole said. "I started crying. My husband and kids will have me around. I'll get to live to see my grandchildren."
Cole was diagnosed with Takotsubo cardiomyopathy, a rare but temporary condition in which the heart muscle becomes stunned or weakened, usually because of emotional or physical stress. She has all but completely recovered and found a new lifelong friend in Gillette.
Cole and Gillette talk almost every day now and even got matching tattoos of the number 8, as the incident happened on October 8, both Mother's Day and Cole's birthday fell on May 8 last year, and the figure 8 is the symbol for infinity—which felt fitting for two new friends for life.
"I live for and love my boys," Cole said of her two sons, ages 11 and 15. "Claire is the reason I have air in my lungs and a beat in my heart. I can't possibly express what she means to me, but the easiest thing to let everyone know is that Claire and I are truly my favorite love story."
Return to the Table of Contents
© Spring 2022 / Volume 27 / Number 1 / Biannual