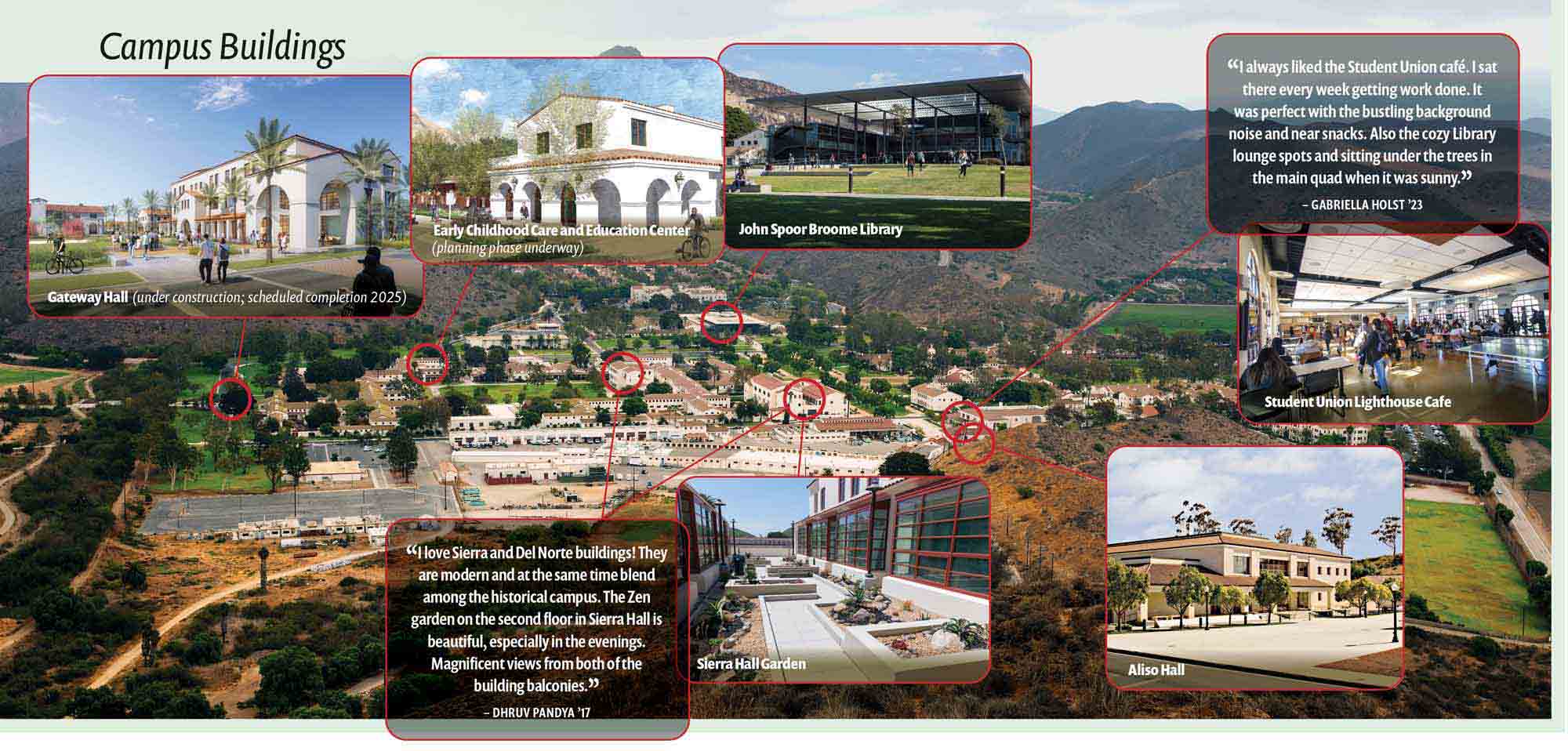 By Karin Grennan

"The Bell Tower is iconic," said Holly Calan-Alfano '16, B.A. Communication.

True, says the man who has been helping to guide the development of CSUCI throughout its 20-year existence.

"The Bell Tower is an important building because it was the first," said David Carlson, who joined the staff as Associate Architect two months before CSUCI opened in 2002 and is now Director of Planning, Design & Construction. "If you Google 'CSUCI' and you look at images, the first image that is going to come up is going to be the Bell Tower building."

Like most of CSUCI, the Bell Tower was part of the 1930s-era Camarillo State Hospital. One of only two California State University campuses established by repurposing buildings, CSUCI was fortunate to inherit the expansive, Spanish-style structures, said former President Richard Rush.

"We had a ready-made university," said CSUCI's President from 2001 to 2016. "If you didn't know what was inside but just took a snapshot of the outside, you'd say, 'Oh, what a beautiful university campus.'"

The insides, though, have posed significant challenges.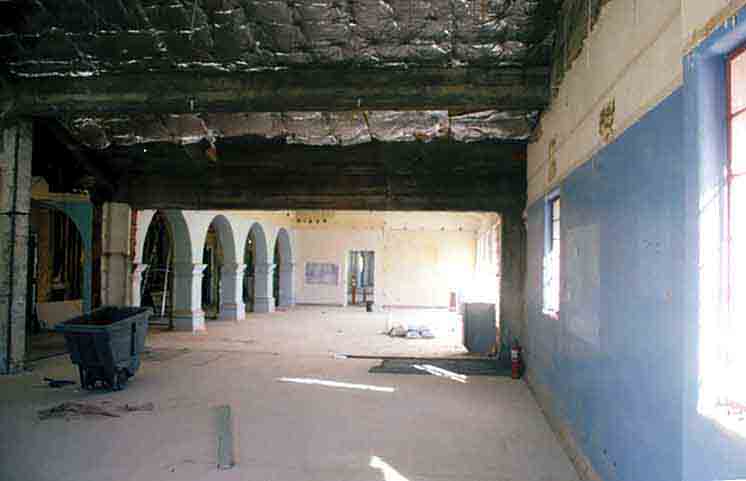 Renovations in the Bell Tower begin.
"The thing that we learned from the Bell Tower project is that the old hospital wings do not make for the best classroom layouts," Carlson said. "They're long and narrow — basically bowling-alley rooms."
The project also revealed that walls, ceilings and the sloped floors contain 10 inches of concrete and another few inches of hollow clay tiles that make renovation and technology installation difficult.
Aliso Hall, the science building that opened in 2003, was the first construction from the ground up. John Spoor Broome Library blended old with new when it opened in 2008 with a striking mix of glass, steel and concrete that replaced the center of a building and sides that were renovated to house classrooms.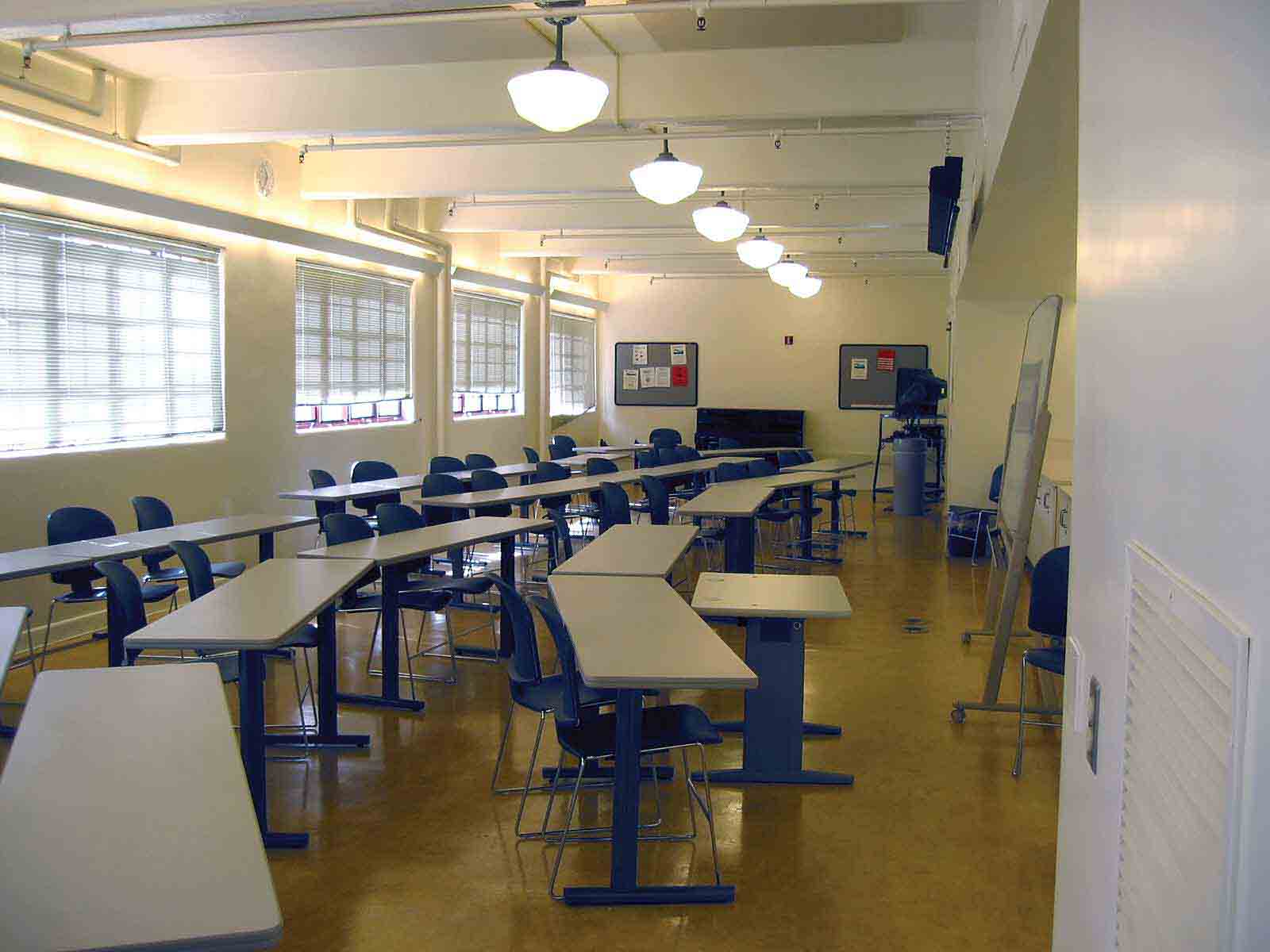 Classrooms in the Bell Tower are narrow.
The hospital's individual patient rooms make good offices so that's constituted the bulk of renovations, including Madera Hall, which opened in 2012. Sierra Hall, which opened in 2016 with mostly classrooms and labs, was originally intended to be a split of renovation and new construction, but staff determined that demolition of the old building and all new construction would cost less.
Scheduled to open in 2025, Gateway Hall will be a massive mix of renovation of the empty buildings between Santa Barbara Avenue and the North Quad and a new three-story building.
"It is going to be the new front door to the campus," Carlson said. "It's going to have an entry paseo that looks right into North Quad as people arrive along University Drive and will become another exciting, iconic location."