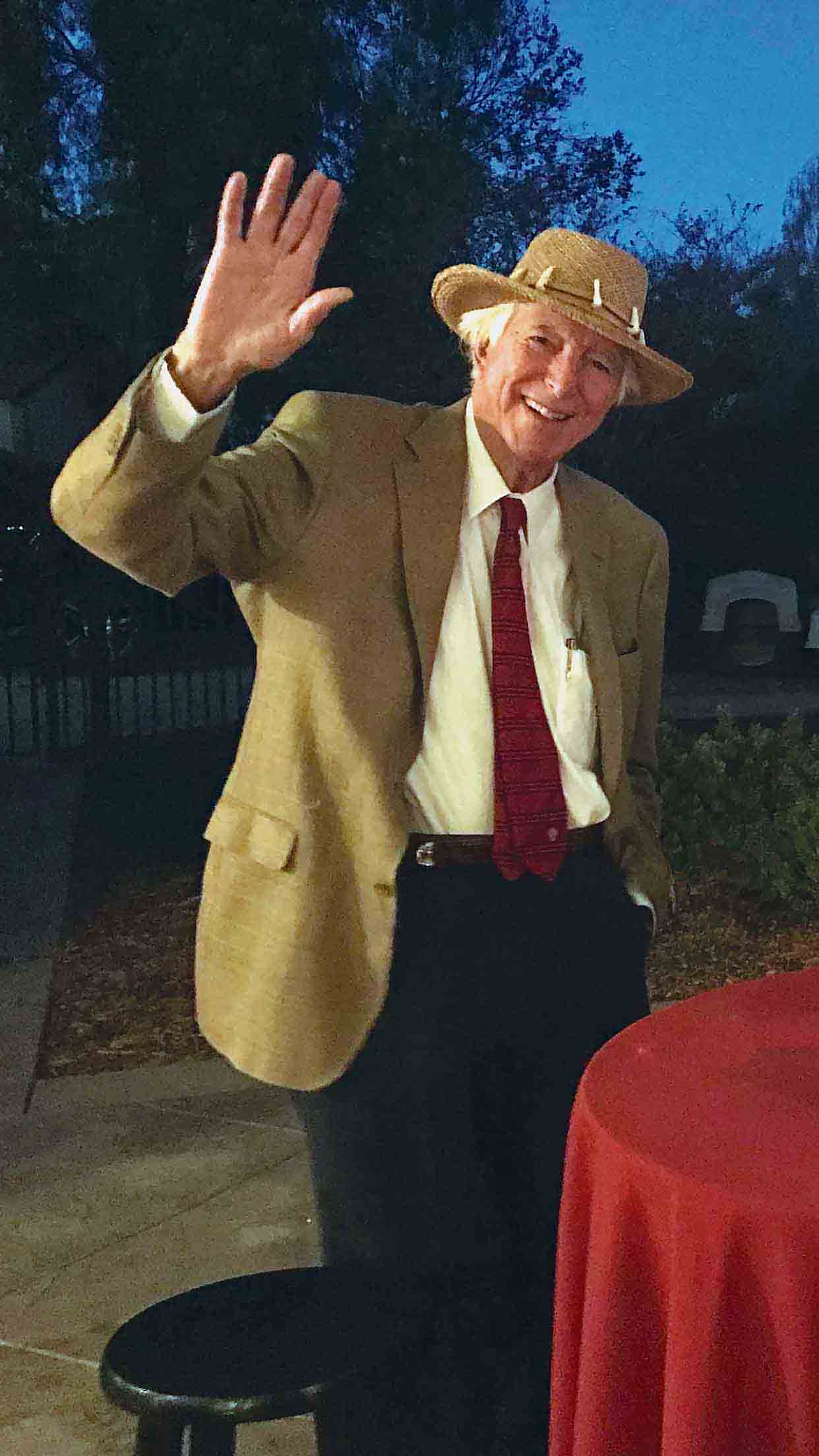 Pozzi family endows Disability Services case manager and student scholarship
By Marya Barlow

Victoria Pozzi of Camarillo has established the Bruno Pozzi Case Management Fund and the Bruno Pozzi Scholarship Endowment to honor her late husband, Bruno Pozzi. A native of Italy who lived and worked in Ventura County for nearly 50 years, Bruno Pozzi passed away in March 2021 at the age of 82. As founder of American Tooth Industries, he transformed the company from a small dental supply business into a global leader in dental manufacturing.

"Bruno Pozzi was a Renaissance man with great business acumen and a lifelong passion for the study of history," Victoria Pozzi said. "Bruno's own zest for life and learning brightened the lives of others. A gentleman with incomparable savoir-faire, Bruno was quick to make friends and engage them in spirited discussion. We hope this gift of learning will support CSUCI students in Bruno's honor and memory."

The Pozzis' gift of $100,000 supports the creation of a new, dedicated case manager position for Disability Accommodations & Support Services (DASS) at CSUCI.

A gift of $50,000 through the Bruno Pozzi Scholarship Endowment will support students with double majors or demonstrated campus activity that displays varied interests.
TOLD Foundation supports student internship opportunities
A $100,000 gift from the TOLD Foundation will enable CSUCI to expand vital internship opportunities for students.
"We are delighted to support CSUCI internships, as we recognize the importance of co-curricular activities in enhancing student success," said Rod Gilbert, president of the TOLD Foundation. "Plus, the University's partnership with the Museum of Ventura County gives these students real-world experience while archiving some of our region's historical engineering records."
The TOLD Foundation's gift will be matched with $100,000 from a historic $15 million gift awarded in June 2021 to CSUCI by philanthropist MacKenzie Scott. The donation will enable the hiring of a new full-time faculty internship coordinator who will facilitate the development of internship opportunities and also oversee interns across academic programs.
The TOLD Foundation gift will also support a partnership between CSUCI and the Museum of Ventura County to engage students in meaningful internships at the museum.
Livermore Lab Foundation supports Mechatronics Engineering capstone students
After working with Assistant Professor of Computer Science Scott Feister and his students to develop a demo system for autonomous laboratories, the scientists at Lawrence Livermore National Laboratory (LLNL) were so impressed they approached the lab's philanthropic partner, the Livermore Lab Foundation (LLF), about supporting students' capstone projects.
"In recognition of the exceptional work by these students, Livermore Lab Foundation would like to make a one-time donation to help the project teams pay for small supplies beyond what the CSUCI department can provide," noted LLF Board Chair Dona Crawford.
The foundation gave a $5,000 gift to help CSUCI's Spring 2023 Mechatronics Engineering capstone students purchase supplies such as Raspberry Pi and BeagleBone controllers, LEDs and sensors.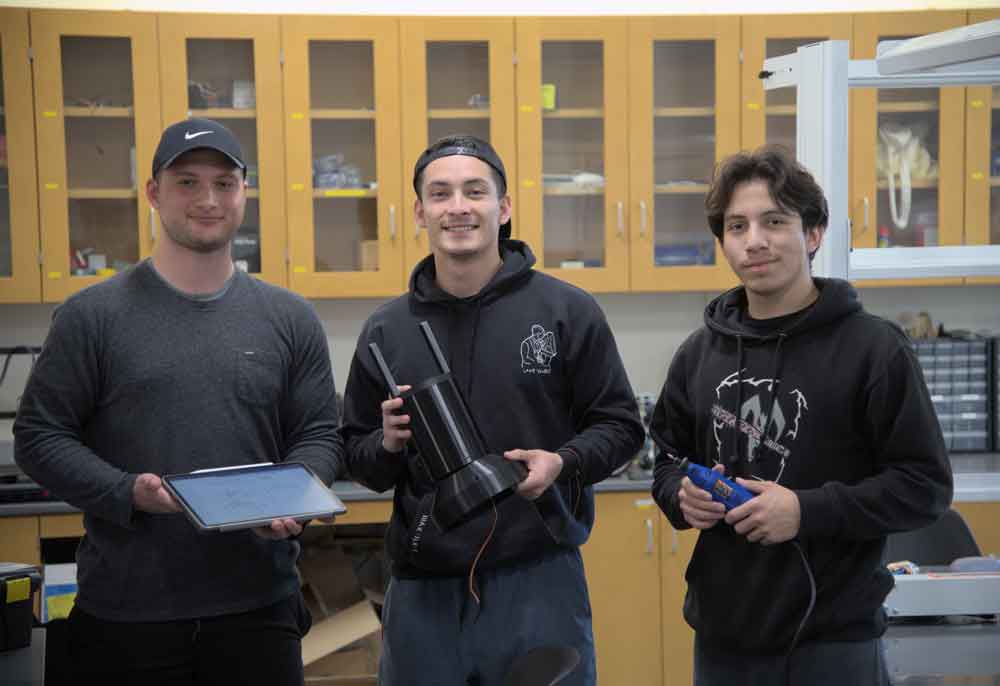 Livermore Lab Foundation gave $5,000 to the Spring 2023 Mechatronics Engineering students for equipment.
Last year, Feister and student researchers worked on a project funded by LLNL's National Ignition Facility and plasma physicist Tammy Ma. The research team built prototypes for the next generation of control systems and mechatronics automation that could be used at large, high-power laser facilities like LLNL.
For more information about the Livermore Lab Foundation gift, visit go.csuci.edu/llnl-student-funds. To learn how you can support students or programs at the University, contact Richard LeRoy, Vice President for University Advancement, at richard.leroy@csuci.edu or 805-437-1662.