Dani Anderson | '16 B.A. Communication

By Caleigh Tupy, '23 English, Communication & Public Relations Intern

As the first disability access manager for the County of Ventura, CSUCI alumna Dani Anderson '16 of Camarillo is paving the way for accessibility and inclusivity in Southern California.

Above all else, Anderson strives to ensure that Ventura County "is not just compliant, and not just 'inclusive' for people with disabilities but is welcoming" to those populations. Chief among her job duties is assessing and enhancing Ventura County's architecture, public transportation, digital infrastructure, community programs, and emergency services.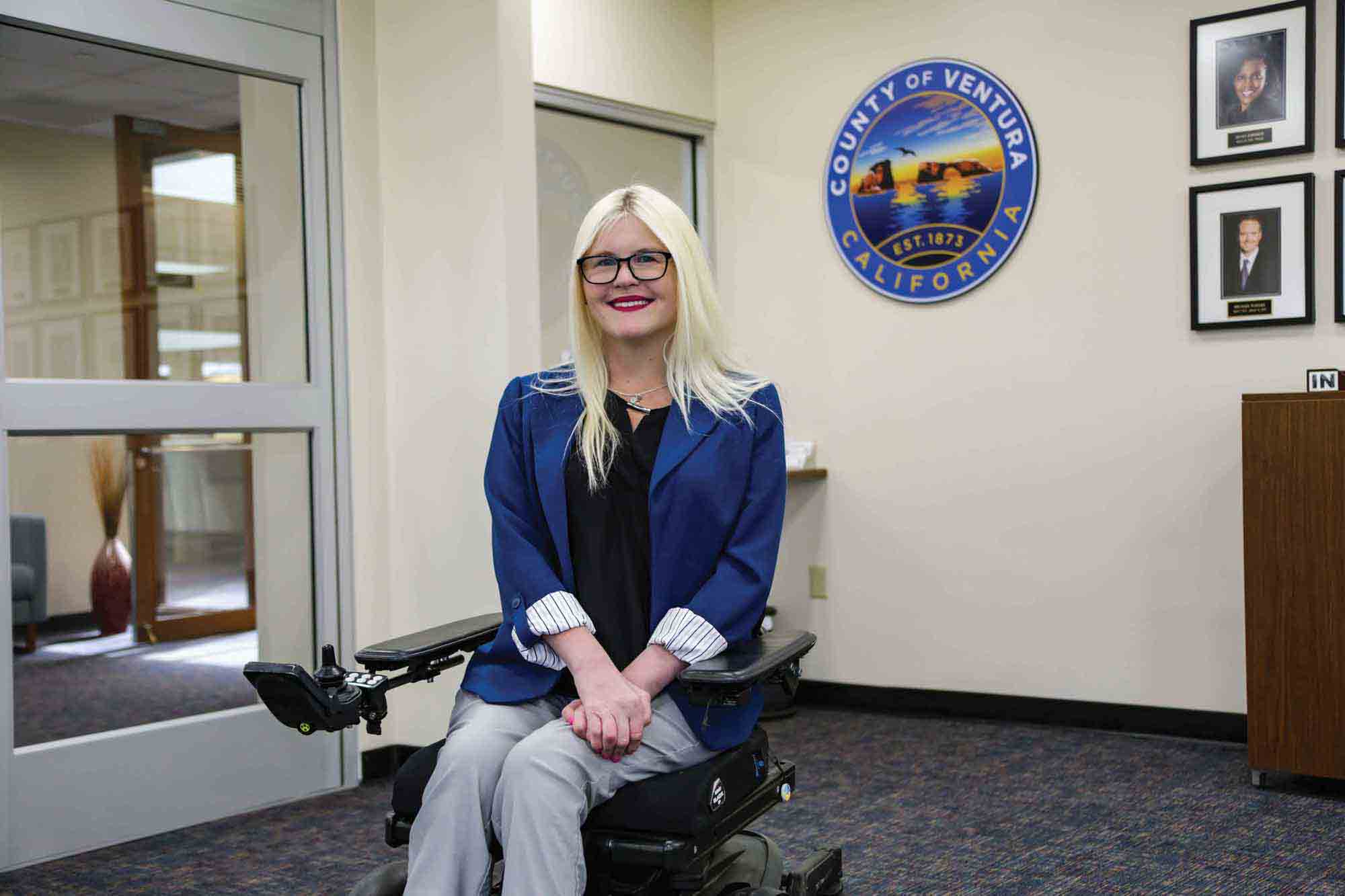 While Anderson has only recently stepped into this role, she is no stranger to disability advocacy. Born with a rare form of muscular dystrophy, the Thousand Oaks native has had to advocate for herself for a lifetime. However, it was only after a stint working for the state government in Sacramento that she decided to pursue disability advocacy professionally.
It was at that point that she decided to further her education and pursue a Communication degree at CSU Channel Islands.
"I just thought I'd be good at it considering I've always been good with navigating uncomfortable conversations, group work and interpersonal matters," Anderson said.
Fortunately, CSUCI was the perfect fit for Anderson.
"A lot of times when people think of universities, they think, 'How do I get started? How do I make this work?' At Channel Islands, it's somewhat easy," Anderson said. "While it is an elite university, I felt like I could just roll over to the library and get help. Everybody is just super available and ready to help each other. That sense of community is really what allowed me to thrive."
---
With one in four Americans being disabled,
if we're not talking to each other, it's going to be a really quiet world.
– Dani Anderson
---
Anderson credited CSUCI Communication Lecturer and longtime mentor Vivian Henchey for her success in navigating the public-facing aspects of her job. As much of the success of disability advocacy hinges on effective communication and education within the community, Anderson has made it a point to hold public forums, workshops and discussions on accessibility issues across the county.
"Many people don't necessarily want to talk to people with disabilities because they're afraid they're going to do or say the wrong thing, so a big piece of my job is going into the community and asking people, 'Tell me what you're worried about saying and I'll tell you the correct thing to say,'" Anderson said. "Many people may ask questions like, 'Should I ask them if they need help at the grocery store? Should I open the door for them?' ... Those little unknowns are what create awkward silences in society."
"With one in four Americans being disabled, if we're not talking to each other, it's going to be a really quiet world."