The Class of 2023 crossed the stage during Commencement on May 20 and 21, then set off in hundreds of different directions. Some graduates will go into business, research, medicine, education, theater or politics, or pursue an advanced degree. Some stay close; others travel far. To get an idea of what's possible with a CSUCI degree, consider four 2023 graduates who are going in four different directions to begin their next chapters. 

By Kim Lamb Gregory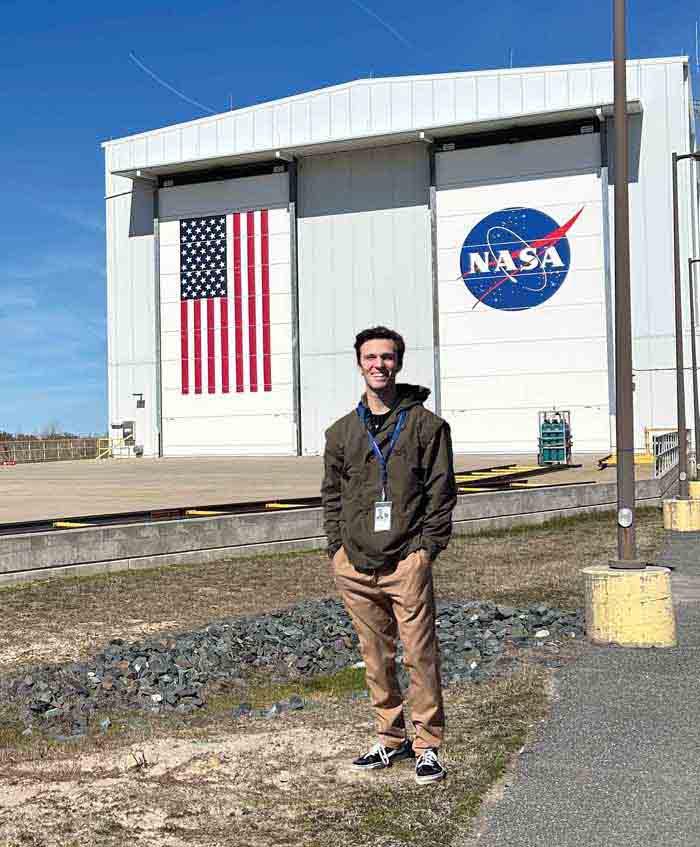 Cody Gregg — Physics 
If you had told Physics major Cody Gregg that he would graduate, marry, relocate and land his dream job all in the space of one month, he wouldn't have believed it.
But that's what happened thanks to a chance meeting at an air show at Edwards Air Force Base and his CSUCI education. Gregg is now helping to design and build rockets for Northrop Grumman in Maryland.
Gregg's interest in robotics and aeronautics began when he was going to middle school in Bakersfield.
"I had a class where I was able to design, build and program robots," Gregg said. "I loved learning about the planets. I love NASA, and I like to watch rocket launches."
Aiming for a career as an aerospace engineer seemed perfect for Gregg, so he entered CSUCI as a Physics major. Then, during his final semester, Gregg met a representative from Northrop Grumman at an air show in Kern County.
"The lead engineer handed me his business card, and within two months I had the job," Gregg said.
In December, Gregg started the move to Maryland, and his girlfriend, Megan, pulled together a wedding in the span of a month. By the beginning of 2023, the couple was settling on the East Coast.  
The couple flew home in May so Gregg could graduate with the rest of the Class of 2023, then returned to Maryland so he could continue working on his current project: a 110-meter rocket named Antares.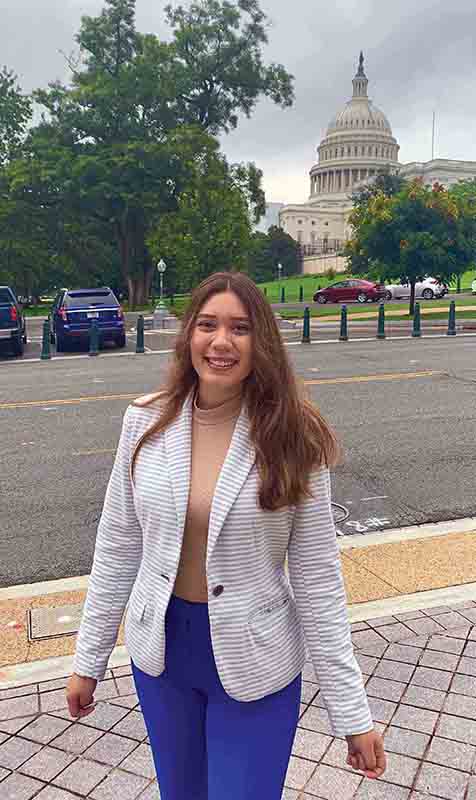 Lyzette Cornejo — Chicana/o Studies
Growing up in Santa Paula as the daughter of immigrant parents, Lyzette Cornejo belonged to a community whose voice was often not heard. Now the first in her family to attend and graduate from college, Cornejo plans to change that. 
"When you get an education, it gives you a voice," Cornejo said. 
After spending 11 weeks in Washington, D.C., as a Panetta Institute Congressional intern, Cornejo learned her voice can and does matter, as do the voices of others underrepresented in the seats of power. 
During her last semester at CSUCI, Cornejo accepted a hometown fellowship with Americorps in which she worked with the City of Santa Paula, once becoming the guest speaker for the Rotary Club of Santa Paula.
Cornejo is spending the summer completing graduate school applications with hopes of getting a degree in educational leadership and someday teaching at a university. 
Tracey Canales — Global Studies
Growing up in Santa Clarita, Tracey Canales always knew she wanted to make a difference in the world. Traveling cemented her career goals, especially when visiting developing countries. 
"My twin brother and I were able to visit Guanajuato, Mexico," she said. "It was my first time out of the country and flying on a plane. I saw things I didn't like. It was such a journey for the people just to get water every day. I think children shouldn't be walking in the heat in order to drink out of a river."
Global Studies felt like the perfect fit for Canales when she and her twin, Angel, enrolled at CSUCI as the first generation in their families to attend college. During her senior year she traveled to the United Nations in New York to participate in the Model U.N. competition. 
In August, Canales will join the Peace Corps in the Dominican Republic with hopes of becoming a U.N. diplomat.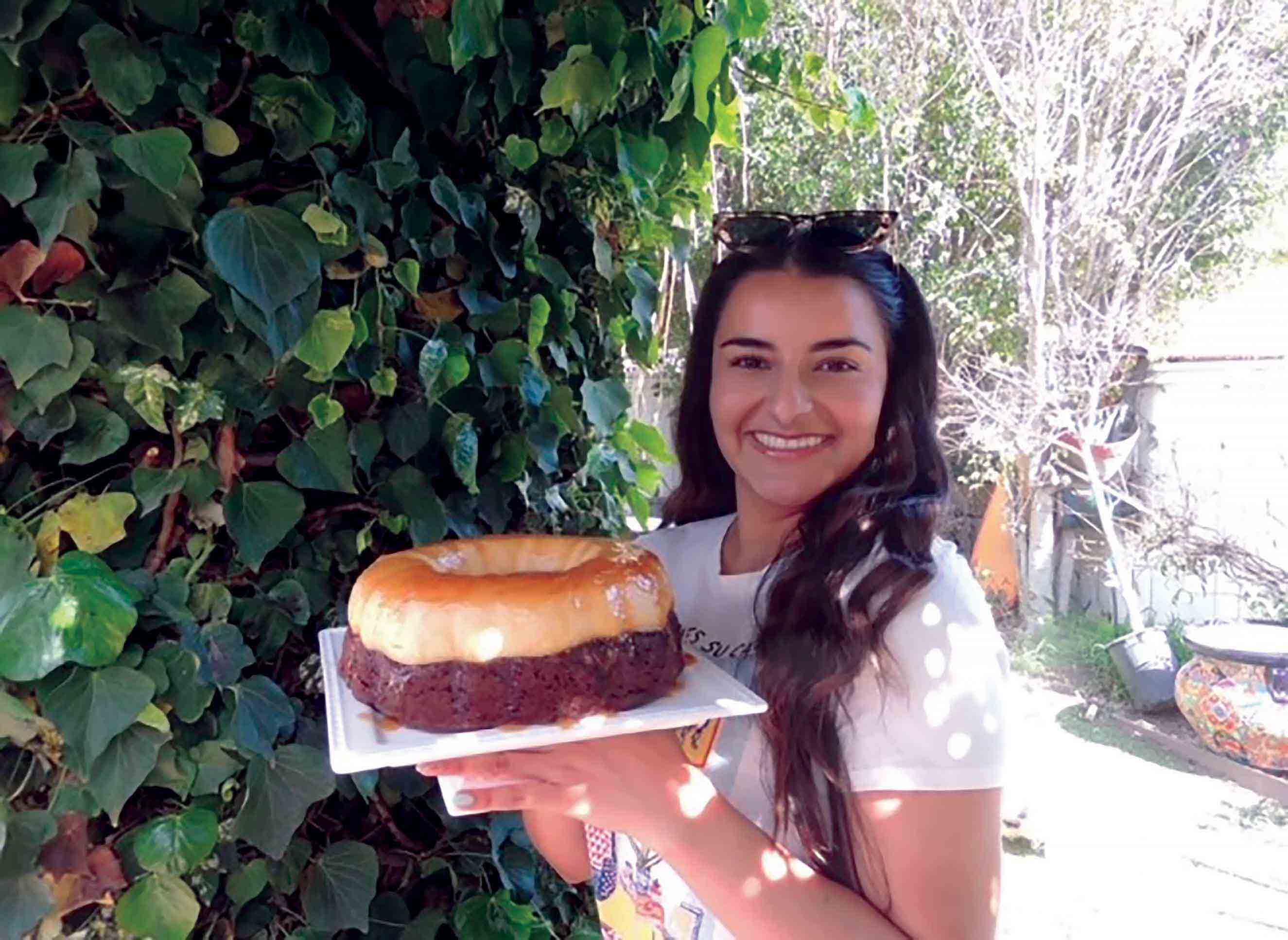 Ariana Castellanos-Rodriguez — Business
Like most students who are part of the first generation to attend college, Ariana Castellanos-Rodriguez and her three siblings didn't hear about college while growing up in Oxnard.
"My grandparents immigrated from Mexico and my parents came when they were very young," she said. "My dad is a landscaper and my mom works at a school."
But once she learned about college while attending Pacifica High School, Castellanos-Rodriguez excelled. 
She won a Martin V. Smith scholarship, which is for first-year, high-achieving students interested in studying Business or Economics at CSUCI, and later founded the University's first Women in Business club.
Castellanos-Rodriguez and her brothers, Andrew and Alexander, all attended CSUCI this year. Their sister, Amanda, is pursuing a master's degree at another university.
Andrew was awarded his Master of Business Administration (MBA) at the same ceremony in which Castellanos-Rodriguez accepted her undergraduate degree in Business.
Castellanos-Rodriguez is now considering several career possibilities.
"One of my biggest dreams is to start my own business — I love baking, so I'm thinking maybe my own bakery," she said.
We will check in with these four graduates as they set out on their diverse journeys over the next year and post updates on CSUCI's social media.