$5.2M from The Jeff T. Green Family Foundation to expand scholarships
By Karin Grennan

The Jeff T. Green Family Foundation has given CSUCI $5.2 million to significantly expand the generous four-year scholarship program launched in Fall 2022 for potential first-generation college graduates with average high school GPAs.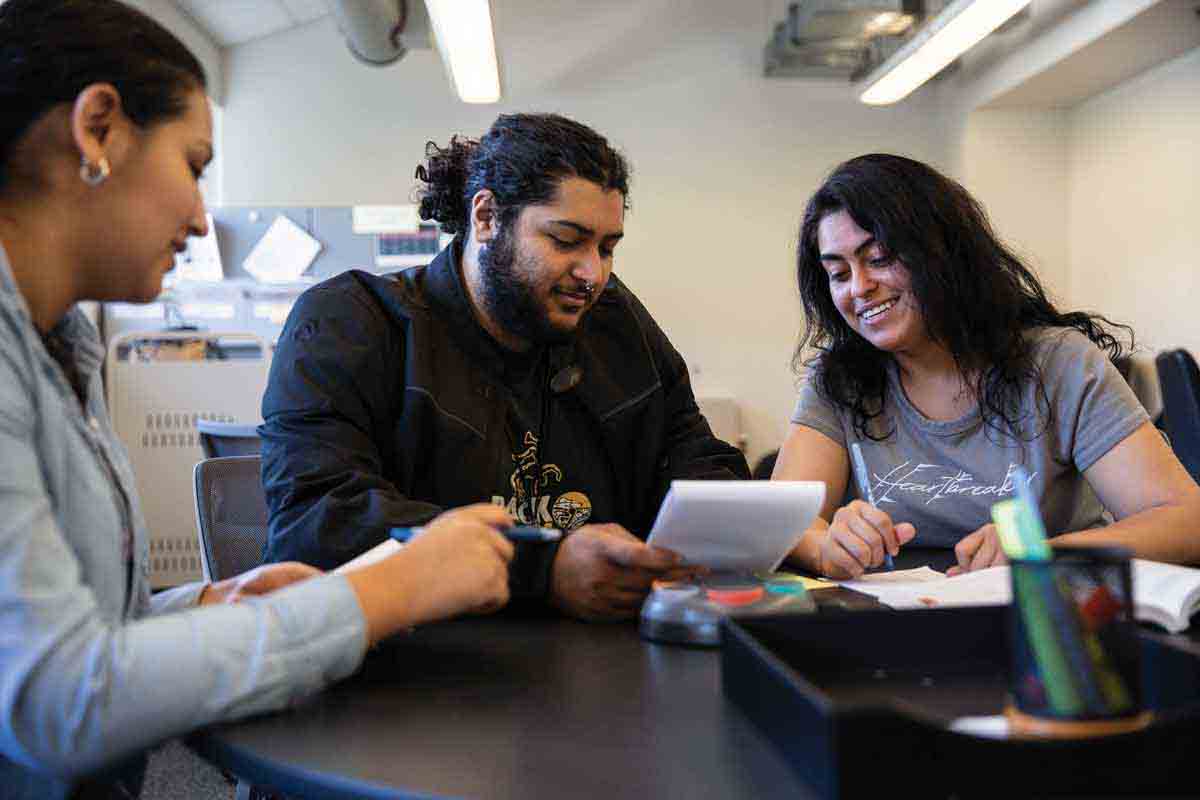 "Improving access to high-quality education is one of the most meaningful things we can do to improve lifelong opportunity for all," said Jeff Green, founder of the nonprofit Data Philanthropy. "Working with the highly engaged leaders from CSUCI, we've built a data-driven scholarship and mentorship program that provides opportunities for students who might not otherwise think they have a path to higher education. The program also addresses and mitigates key issues that might derail a student's path through education. I'm very encouraged at the measurable improvements we've seen since we initiated this program, and I look forward to even more progress as we scale it across the University and beyond."
In 2022-23, 35 freshmen with financial need each received a $6,000 Jeff T. Green Family Foundation Scholarship. After an initial donation of $1.05 million, the foundation will extend additional funding to enable CSUCI to expand the program to up to 250 more freshmen in Fall 2023. If students continue to qualify for the scholarships, they will receive $6,000 as sophomores and $4,000 as juniors and seniors. 
Green, who uses data to determine how digital advertisers can best spend their budgets to reach consumers as the founder and CEO of The Trade Desk, wanted to fund scholarships that reflect what statistics show would most improve retention.
CSUCI data indicates that students with GPAs below 3.0 who received scholarships outperformed those with higher GPAs who did not receive scholarships, so recipients must have high school GPAs between 2.50 and 3.25. The awards' renewable nature and amounts, which will cover 88% of tuition for freshmen and sophomores in 2023-24, are based on statistics demonstrating that larger and more frequent awards are significant predictors of improved retention. Recipients are required to meet with academic advisers twice a year, participate in a Learning Community their first year and receive career counseling as seniors to further support success.
Miryam Barba, an English major from Hemet, said the scholarship lessened "the challenge of having to pay out of pocket, which has helped me and my family tremendously."