By Marya Barlow

Long before there was a President's Dinner – or even a CSUCI campus – there was a 1999 barbecue in Linda Dullam's backyard that brought together dozens of supporters intent on founding a four-year public university in Ventura County.

"It was wonderful," said Dullam, who remains one of CSUCI's most loyal supporters. "We had this great group of people who cared deeply about building this University, and we loved every minute of it."

Dullam's backyard would be one of many places where CSUCI Planning President Handel Evans convened the indispensable group that became the President's Circle.

"My charge from the CSU Chancellor was to start a university with no money, no students, and no staff," Evans said. "The President's Circle became sort of an early fundraising arm. It was a way of getting out into the community and creating excitement for the University. We talked to different groups and found community members and friends to donate $1,000 a year. By the time I left (in Spring 2001), there were over 200 members."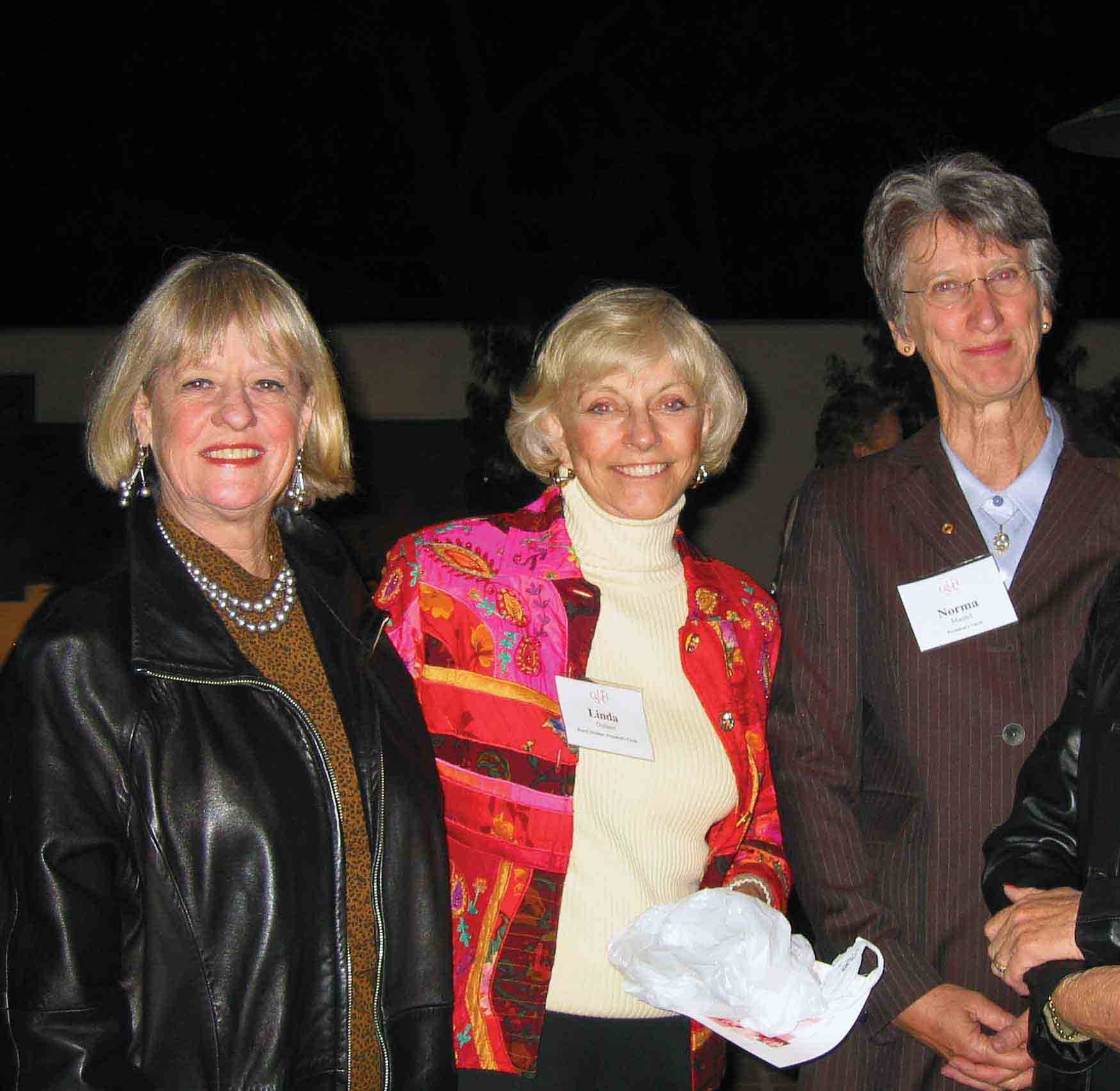 President's Circle members Patty McMillan, Linda Dullam and Norma Maidel pose at an event in the early 2000s.
Today, President's Circle members, who contribute $1,000 or more each year to the University, remain an integral part of CSUCI's growth. The group serves as a partner to the CSUCI Foundation, helping to bridge the gap between state funding and the private donations required to support a rapidly growing university. Members enjoy invitations to special events with the President throughout the year, including receptions with students, faculty and guest speakers, and the annual President's Dinner.
"The President's Circle is CSUCI's core group of most-loyal donors," said Eva Gomez, Director of Annual Giving and Special Gifts. "They've been instrumental to supporting our highest-priority needs and the overall growth of the University. We have some that have been giving every year since 1999."
Today, you'll find many of those founding President's Circle members are still hard at work championing CSUCI.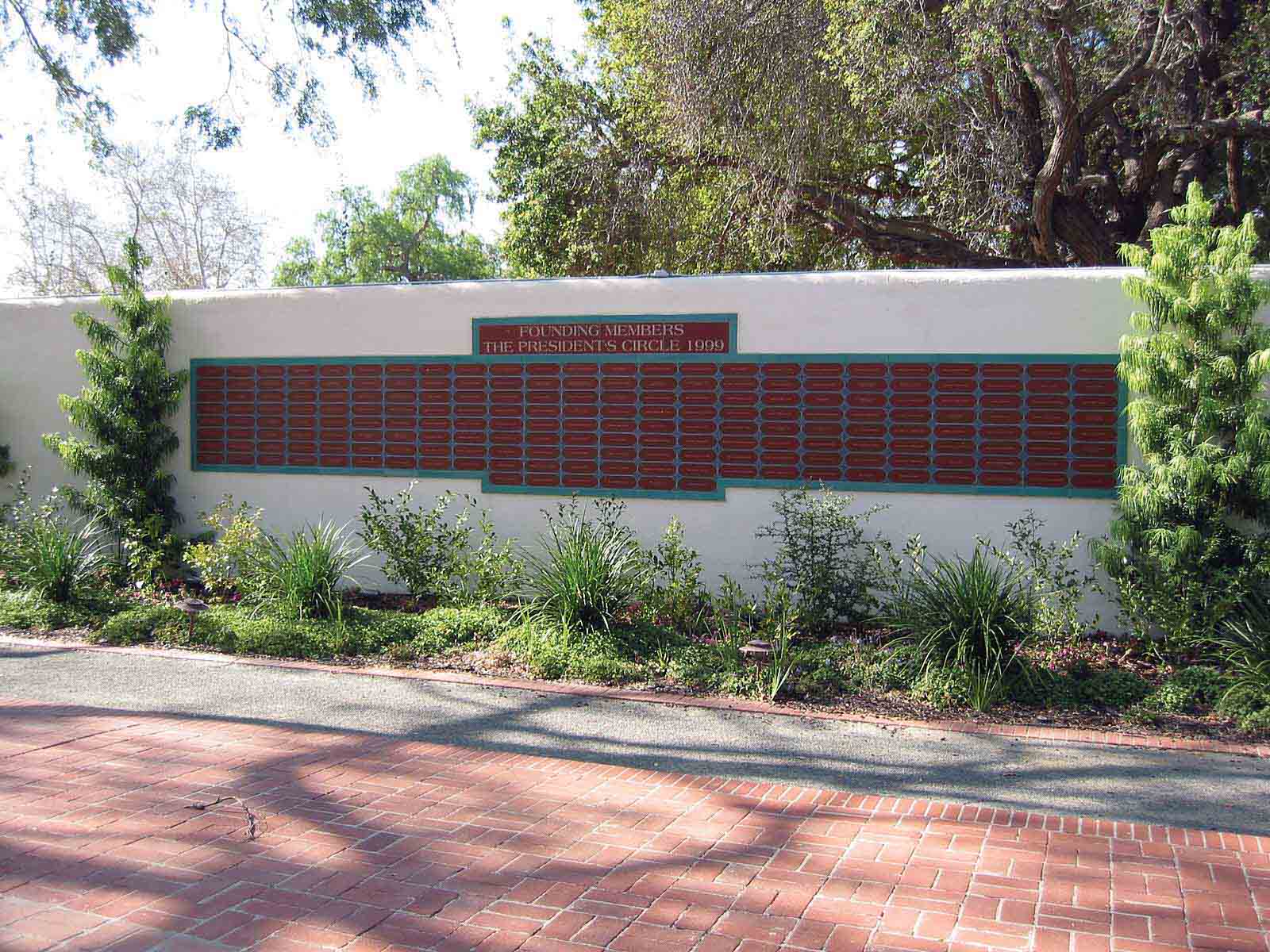 The President's Circle founding members wall at CSUCI features dedicated tiles.
CSUCI is part of my life," said Doug Off, president of Ojai Oil Co. and founding member of the President's Circle. "It has given back to me the chance to speak to MBA classes and the ability to guide others around the campus. More often than not, I'm meeting very talented young people that have degrees from CSUCI. Quite a few of my employees and my friends' employees can now say, 'We have a graduate from CSUCI.'"
"I am overcome with gratitude that I was part of the creation of this University," said Pat Richards Dodds, a founding Chair of the CSUCI Foundation Board and a recipient of the Robert J. Lagomarsino Award. "The campus is now alive with students, and careers are being created and lives changed forever because of a dream that took over 30 years to become a reality. This is the best investment that I can imagine for my community."
To learn more, contact Eva Gomez, Director of Annual Giving and Special Gifts, at eva.gomez@csuci.edu or 805-437-3271.