Sam Mazarei | '22 B.S. Computer Science
By Karin Grennan

By the time Sam Mazarei of Simi Valley reached his early 30s, substance abuse issues and legal troubles had brought him to a place where he was miserable.

"I started thinking there's got to be more. I can't be doing this for the rest of my life."

Having a knack for technology, the then - Solvang resident signed up for a math class at Allan Hancock College in Santa Maria in hopes of becoming an electrician. He ended up taking classes for more than four years, earning a 3.92 GPA as he prepared to transfer to a university.

"I felt I had something to prove after a lifetime of making questionable decisions," Mazarei said.

He turned down a full scholarship to the University of California, Berkeley because his wife couldn't move there. After he then applied to and was rejected by Cal Poly, San Luis Obispo, a California State University representative let him know three campuses still had spots available. He chose CSUCI.

The small class sizes, personal attention and close ties to industry ended up being exactly what he needed. He dove headfirst into his Computer Science courses, developed relationships with faculty members and built a social life by becoming an officer in the CI NetSec cybersecurity club.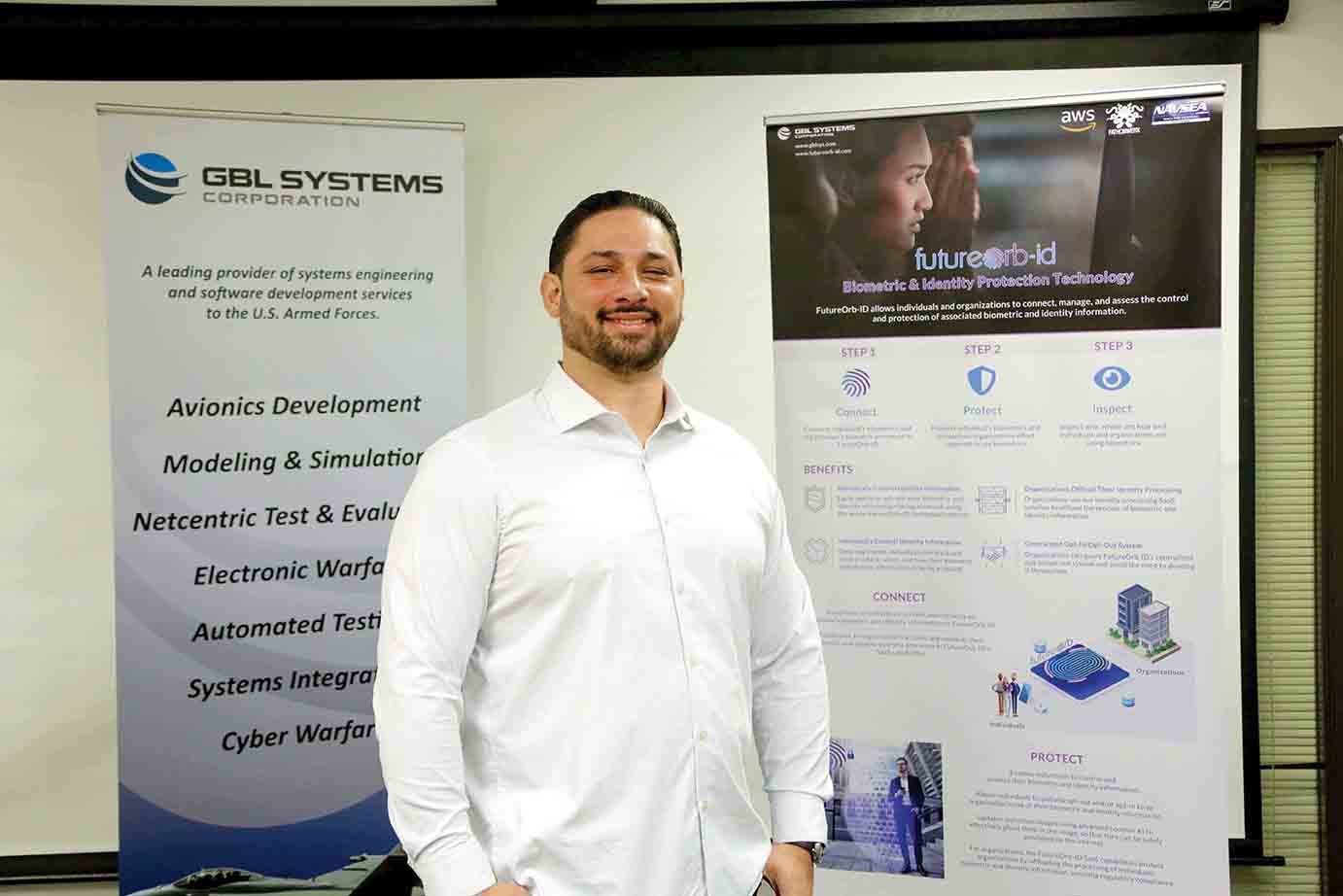 Mazarei also worked in construction, delivered hot tubs and returned to Nipomo every other weekend to pick up night shifts at bars and see his wife until she could move to Simi Valley. Being paid to write software for two semesters through the Hispanic Serving Institution STEM Model for Advancing Research and Teaching (HSI Smart) program enabled him to learn valuable skills and weather the scarcity of jobs during the COVID-19 lockdown.
He then found his passion in a winter session class on cloud architecture and went on to take two more classes featuring the Amazon Web Services Academy curriculum. The skills he learned and the recommendations provided by Computer Science faculty members won him an internship with GBL Systems Corp. in Camarillo. When he graduated summa cum laude with a 3.93 GPA in December 2021, GBL gave him a job he loves as a software engineer creating cloud-based products.
"I'm proud of myself because I went from absolutely nothing to something," Mazarei said. "When it comes to turning my life around, I am a very grateful person. I know that most people don't have the opportunity to get a do-over, and I effectively did."